Censorship in China
Censoring sensitive information is an authoritarian regime's best guarantee to prevent instability and challenges to its control over the population. China's censorship of information is enforced on all media and means of communication since the Communist Party takeover in 1949. Any information that might provoke public backlash is censored. China's Internet censorship is the most extensive and sophisticated in the world, with tens of thousands of "internet policemen" examining communications and content in real time and thousands of sites blocked. Despite the so-called "great firewall of China", Chinese are able to circumvent it using proxy servers and challenge the regime by reporting and discussing issues like corruption and human rights.

Loading Voice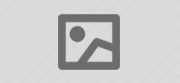 FNOTW: China allocates 230 million yuan for flood relief in Tibet
26 Jul 06:50
China's Ministry of Finance (MOF) said Thursday that the country has allocated 230 million yuan (37.24 million U.S. dollars) as flood relief funds for 12 provinces and autonomous regions.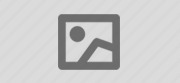 FNOTW: Tibet's unsettled border
22 Jul 06:11
Most of the violent protests do not come from the Tibet Autonomous region (TAR) but from other area around TIbet. This article will explain more about Tibetan geography.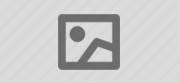 FNOTW: Tibetan Exposes China from the Inside
22 Jul 06:10
A Tibetan who once believed in the Chinese Communist Party and carved out a career within the Beijing bureaucracy has now decided to publish a damning report of China's policies in his country.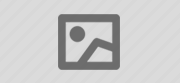 FNOTW: The EU is mending the relationship with Beijing by stop playing the Tibet card.
18 Jul 06:42
Britain recognizes the Tibet autonomous region as part of China in the phone conversation in the end of June,2013 between British Foreign Secretary William Hague and China's Foreign Minister Wang Yi.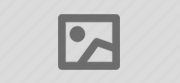 FNOTW: Qinghai - Tibet Railway expands its reach
15 Jul 02:59
More railways connecting Tibet to China proposes more opportunities for tourism in Tibet.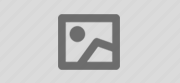 FNOTW: the Dalai Lama's birthday prayers were shot and injured
11 Jul 04:51
Some Tibetans monks in Tawu (Tibet) was shot and severely injured when praying for the Dalai Lama in his 78th birthday in July, 6th 2013.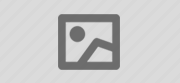 FNOTW: Education in Tibet
11 Jul 04:50
Tibetans enjoy free tuition funded by China government from primary school to bachelor degree. Western media is also biased in this issue.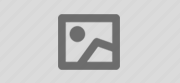 FNOTW: Sometimes to shape the present or the future we first must look back to the past
08 Jul 02:39
Here are two special poems, the first from the beginning of the Romanian revolution in Timisora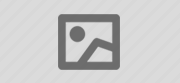 FNOTW: Boycott campaign against InterContinental for opening new luxury hotel in Lhasa (part 2)
05 Jul 01:19
After the construction plan of InterContinental hotel in Lhasa was announced, Free Tibet and Students for free Tibet has carried out several ways to raise the awareness of public and InterContinental's executives towards this issue.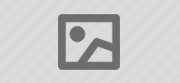 FNOTW: Boycott campaign against InterContinental for opening new luxury hotel in Lhasa (part 1)
03 Jul 06:52
In late May until the end of June, a group of activists from FreeTibet and Student for Free Tibet announced the campaign boycotting all hotels operated by InterContinental hotel group (IHG) against the company for opening a new sprawling resort in...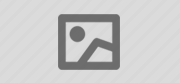 FNOTW: It is time for Tibetans to be united!
02 Jul 07:58
On 2 July 2013, Tibetan Legal Association (TLA) was established in a press conference held in Dharamshala, North India. The TLA is a non-governmental, non-profit, voluntary organization formed by the association of Tibetans with a legal background....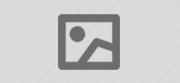 FNOTW: Tibet: nets in the sky and traps on the ground
28 Jun 05:47
Claude Arpi is a French author, Tibet-China expert and a freelance based in India. This article is republished from his blog with his permission.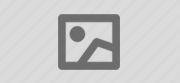 FNOTW: Beijing starts paying more attention for Tibet
27 Jun 06:57
Beijing is now apply less harsh policy towards Tibet. Is there any motive behind this action. This article will tell personal critical thought about this improvement.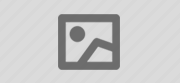 FNOTW: Dalai Lama questions impact of Tibetan self-immolation
26 Jun 07:52
Due to the fact that the number of Tibetan set themselves on fire to protest against China is still increasing, the Dalai Lama urged China for attention and investigation. His attitude remains neutral though.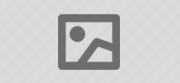 FNOTW: Democracy without representation
26 Jun 02:43
To what extent should we call a country a democracy? What is its real meaning and value considering the protests happening around the world?
Censors and all, China's hot film market lures Hollywood
30 Apr 03:33
BEIJING – With stars, speeches and statuettes, the Beijing International Film Festival wrapped Tuesday after an eight-day celebration of China's booming film market, now hotly pursued by Hollywood. The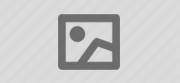 Rumors of Second Release for Censored Chinese Version of "Django Unchained" in May --NTDTV.org
30 Apr 03:30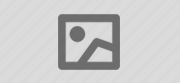 Interview: Eric Schmidt And Jared Cohen, Authors Of 'The New Digital Age' : All Tech Considered : NPR
24 Apr 13:38
Is it naive to believe that improved Internet access can help open up truly autocratic regimes like North Korea? Google executives Eric Schmidt and Jared Cohen, authors of The New Digital Age, say the power of information is underrated.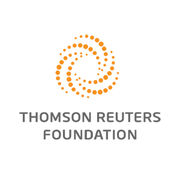 China - Authorities urged not to limit coverage of Sichuan earthquake
24 Apr 13:38
China - Authorities urged not to limit coverage of Sichuan earthquake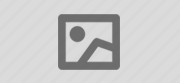 The China Clusterf--k: Is Hollywood Fed Up? - Yahoo! Movies
24 Apr 13:37
From Yahoo! Movies: Erratic decisions, murky agendas: Frustrated studios are up against a not-so-secret agenda of the world's second-biggest box office market as they try to build their own entertainment studio system.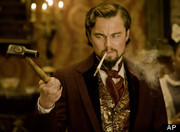 Hollywood & China's Relationship May Soon Bring Communist Party To Your Local Theater
24 Apr 13:37
-- Coming soon to a theater near you: China's Communist Party. From demanding changes in plot lines that denigrate the Chinese leadership, to dampening lurid depictions of sex and violence, Beijing is having increasing success in pressuring...

Hollywood yields to Chinaâs demands to censor films - Kearney Hub: National
24 Apr 13:36
Coming soon to a theater near you: China's Communist Party.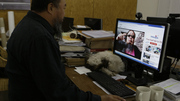 How internet censorship is curbing innovation in China – Quartz
24 Apr 13:36
In the summer of 2012, Steve Fan suspended his graduate studies at Stanford University and headed back to China, which he had left four years earlier. The motivation of this computer science major—to launch a start-up and cash in on an idea he...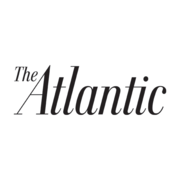 Lack of Innovation in China? Blame Internet Censorship- To a Point - Beibei Bao - The Atlantic
23 Apr 03:11
The existence of the Great Firewall hurts China's economy -- but the issue is more complicated than you think.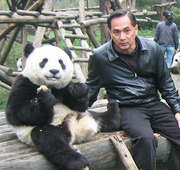 40 Years in China: From Stranded Activist to International Journalist — Positively Filipino
22 Apr 07:03
40 Years in China: From Stranded Activist to International Journalist April 17, 2013/ Jaime FlorCruz Shooting a panda story for CNN. This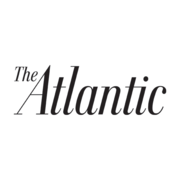 China Reacts to David Barboza's Pulitzer Prize - Minami Funakoshi - The Atlantic
17 Apr 13:35
The news that The New York Times reporter -- who reported on the massive wealth of former Premier Wen Jiabao -- won the Pulitzer has sparked a divided reaction on the Chinese internet.
Banned Tibetan flag shown in China as 'Rockstar' is screened - The Hindu
17 Apr 13:33
BEIJING, April 17, 2013 Banned Tibetan flag shown in China as 'Rockstar' is screened <!-- // These variables are for mainta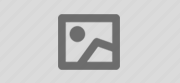 Censor leaves film industry's No 2 market reeling on cutting-room floor - The Irish Times - Wed, Apr 17, 2013
17 Apr 13:24
Booming Chinese industry lures Hollywood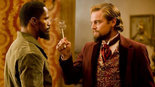 'Django Unchained' reportedly still could get a Chinese release; more Hollywood headlines | NOLA.com
16 Apr 03:02
'Django Unchained' reportedly still could get a Chinese release; more Hollywood headlines 'Django Unchained' still photos released
Eyewitness News: China's debut of Django Unchained cancelled
15 Apr 00:58
Quentin Tarantino's Oscar-winning film was suddenly cancelled on Thursday for

VC Interest in China Drops Due to Political and Economic Uncertainty
15 Apr 00:52
The narrative that VCs were looking to the Far East for the next big thing has changed, as investment dollars and deals in China are down.

China gets its OWN VERSION of Iron Man 3 after Disney allows the country's film censors onto the set | Mail Online
15 Apr 00:51
Disney has allowed Chinese censors onto the set of Iron Man 3 in the hope that the film will be approved for release in China. Hollywood execs are keen to secure a slice of the world's fastest-growing film market and will do virtually anything to...

Activist silenced as China island forests destroyed | ArabNews
13 Apr 17:27
Rumbling earthmovers carve out a seaside golf course among fallen palm trees on a Chinese island, after authorities silenced the man who spoke out against destroying the tropical forest.

Apple removes banned books app from Chinese app store: Shanghaiist
13 Apr 17:26
Apple removes banned books app from Chinese app store By Henry Williams Apple have blocked an iPhone bookstore app from the Chinese app store in an a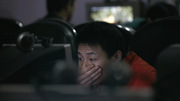 China's Communist party isn't really afraid of the internet – Quartz
13 Apr 17:26
Earlier this week, a Chinese propaganda official said China's internet-based "new media" were threatening the Communist party. Using one of Mao Zedong's most famous phrases, Ren Xianliang, vice-minister of propaganda in Shaanxi province, wrote...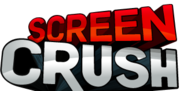 'Django Unchained' Mysteriously Pulled From Chinese Theaters
13 Apr 17:15
Despite being the second largest film market in the world after the United States, China still enforces strict censorship laws regarding what can and can't

China Cancels 'Django Unchained' Debut | Breaking News for Black America
12 Apr 14:17
China's debut of "Django Unchained" was suddenly cancelled Thursday, with some suspecting censorship as the reason.
Tolerance.ca® - China - Censorship and persecution in pole position at Shanghai Grand Prix
12 Apr 14:17
Looking inside ourselves and out at the world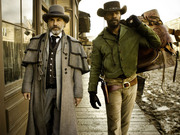 Django Unchained China debut halted due to 'technical problems' | Movies | Arts | National Post
12 Apr 14:17
Debut screenings in China of Quentin Tarantino's Oscar-nominated film Django Unchained were halted on Thursday â moments into the film

Slave to government censors? Django Unchained pulled from Chinese cinemas on first day - News - Films - The Independent
12 Apr 14:16
It is the first Quentin Tarantino film to gain an official release in China. But when Django Unchained hit cinemas yesterday all screenings of the film were cancelled due to an unspecified technical problem â leading to speculation that the film...

Poking political fingers at the state | Arts & Entertainment | BDlive
11 Apr 16:56
There's no doubt that Chinese arts practitioners are heavily constrained by censorship; they have to find oblique, often allegorical, methods to criticise the state. The most prominent piece in Making Way was an animation by Wu Junyong, in which...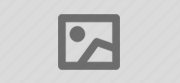 Django Unchained pulled from Chinese cinemas after one day - Yahoo! Movies UK
11 Apr 16:54
'Django Unchained pulled from Chinese cinemas after one day' on Yahoo! Movies UK. Regulator unhappy with Jamie Foxx nudity, according to some reports.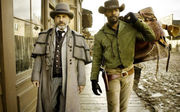 'Django Unchained' Pulled from Chinese Theaters at the Last Minute - Dashiell Bennett - The Atlantic Wire
11 Apr 16:53
An edited version of Quentin Tarantino's latest revenge-murder fest, Django Unchained, was supposed to open in China today, but was yanked from all its theaters—in some cases, even after the opening credits had already started rolling.

BBC News - Django Unchained opening cancelled in China
11 Apr 16:51
Quentin Tarantino's Oscar-winning film Django Unchained has been cancelled in cinemas across China on its opening day due to "technical reasons".

'Django' screenings in China suspended - China.org.cn
11 Apr 16:49
After winning two Academy Awards, Quentin Tarantino's "Django Unchained" was supposed to hit Chinese cinemas today, but was soon dramatically taken down after its morning screenings.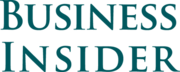 Chinese Censors Halt Screening Of Django Unchained - Business Insider
11 Apr 16:48
The government cited 'technical' reasons.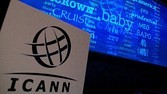 A Truly Chinese Internet on Tap as ICANN Goes International - China Real Time Report - WSJ
10 Apr 15:14
Replete with its own thriving news portals, social media and gaming sites, the Chinese Internet could take a major step toward becoming fully Chinese by the end of the year.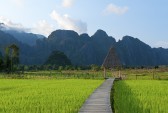 The Epoch Times Chinese Regime Sours on Apple » The Epoch Times
10 Apr 15:11
Recently the state-controlled media in China have turned on American computer giant Apple. The company has been taking a public relations black eye for what state-run media say is poor customer service, but Appleâs real crime has been protecting...
China requires Internet users to register names - Yahoo! News
28 Dec 14:03
From Yahoo! News: BEIJING (AP) — China's government tightened Internet controls Friday with approval of a law that requires users to register their names after a flood of online complaints about official abuses rattled Communist Party leaders.