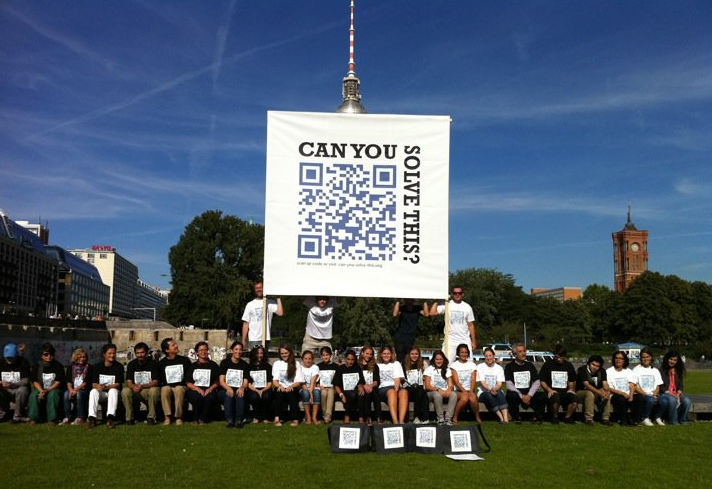 Movement for the right of education in Iran
"Can You Solve This?" is a grassroots campaign that aims to raise awareness about the systematic denial of education that the Iranian government uses as a tool of persecution towards various groups of students. Those affected by this systematic persecution include human rights defenders, political activists, women's rights defenders, as well as religious minorities such as the Bahai's. The campaign, whose official website may be found at can-you-solve-this.org, employs QR codes in a creative and far-reaching fashion to attract people's interest and enable them to take the appropriate action against Iran's discriminating policies against innocent students. On the website, visitors are able to send a pre-drafted message to political representatives requesting their support in addressing this problem.

Loading Voice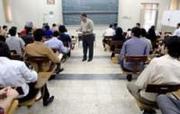 Women excluded from vast areas of study | Radio Zamaneh: Independent Media, Debate and E-learning for Iran
18 Aug 16:27
With the announcement of university entrance exam results for the coming academic year in Iran, 36 universities have closed 77 fields of study to women. The Mehr News Agency reported on Monday that women at these universities are to be banned...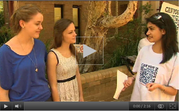 Aussies rally for Baha'i academics - Iran Press Watch
01 Nov 12:24
Students in Wollongong have joined a campaign protesting against educational discrimination in Iran.

Iranian students barred for beliefs, say campaigners - CNN.com
17 Oct 10:01
Iranian government denying hundreds of citizens education to persecute them for their religious or political beliefs, say campaigners.

Majid Tavakoli Deprived of an Education Permanently
10 Oct 18:11
Judge Abolqasem Salvati presiding over the Revolutionary Court, Branch 15, has issue an order to deprive Majid Tavakoli from an education permanently. This verdict was delivered in reply to a request filed by the Ministry of Science, Research and...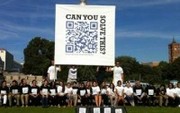 Activists Demand Educational Equality for Persecuted Iranian Students | Freedom Messenger
10 Oct 09:12
There is a new effort for educational equality in Iran by using high-tech QR codes.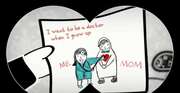 Education Inequality QR Campaigns - 'Can You Solve This' Hopes to Reform Iranian Education System (VIDEO)
10 Oct 09:11
Can You Solve This - 'Can You Solve This' are an activist group that have come up with a brilliant concept to get people to engage with their cause.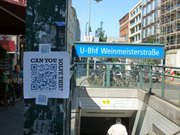 Can You Solve This? Campaign for the Right of Education in Iran | Why We Protest | Activism Forum
10 Oct 09:10
Human rights defenders everywhere are encouraged to publicize the campaign within their own networks and publications to help increase the potential of this movement.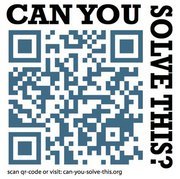 Can You Solve This? | Iran Rooyan
10 Oct 09:09
Everyone has the right to education. Education shall be free, at least in the elementary and fundamental stages. Elementary education shall be compulsory.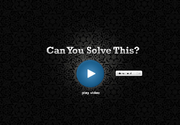 "Can You Solve This?" Right to Education Campaign : United4Iran
10 Oct 09:08
Access to education is a basic human right. Through it, people are enabled to develop their talents and skills to be able to contribute to society.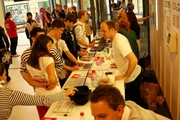 Westminster Students Union - The Home for Westminster University Students
10 Oct 09:08
A country that we are probably familiar with when it comes to oppressive governments is the Islamic Republic of Iran. This oppression extends to higher education: students of all ages with huge potential and high aspirations are denied access to...

"Can You Solve This" builds steam in the wake of EU condemnation of Iran
10 Oct 09:07
In a clear statement, EU foreign policy chief Catherine Ashton unequivocally condemned the Iranian regime for it's persistent persecution of the Baha'i minority in Iran, specifically mentioning the crackdown on the Baha'i Institute for Higher...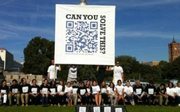 QR Code Campaign Fights for Education Equality in Iran
10 Oct 09:06
Activist organization Can You Solve This? is using QR codes to raise awareness for education inequality in Iran.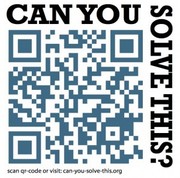 CAN YOU SOLVE THIS? « Iranpy.net | Iranian Progressive Youth
10 Oct 09:05
In Iran, the denial of education is a reality that many young people are being forced to accept as they are systematically being denied access to universities and institutions of higher learning.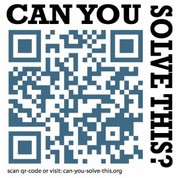 Can You Solve This? Support the campaign for student human rights in Iran! | Obessu
10 Oct 09:05
"Can You Solve This?" is a grassroots campaign that aims to bring attention to human rights abuses in Iran.