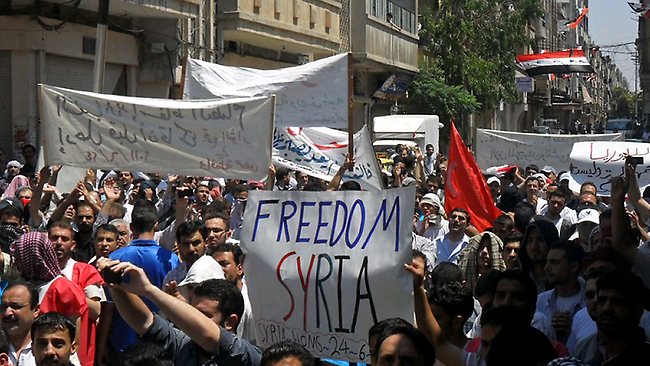 Protests in Syria
In Syria, what began as another chapter of the Arab Spring has deteriorated into a humanitarian catastrophe. Peaceful protests starting on March 15th, 2011 were met by the reigning Assad regime with violence and mass arrests. Popular uprisings soon became a full-scale civil war, resulting in over 100,000 casualties and the displacement of millions. Government air raids on rebel strongholds are frequently indiscriminate and result in numerous civilian deaths and massive damage to infrastructure. Army sieges on entire towns prevent access by humanitarian groups to provide necessary food and medical assistance to needy Syrians, resulting in widespread malnutrition and disease. Jihadist elements with extremist ideologies have capitalized on a lack of foreign intervention by waging successful campaigns against the Syrian army, resulting in both increased favor among rebel groups and the further discouragement of outside support. On August 21, 2013, a chemical attack on the Damascus suburb of Ghouta forced the hand of the international community to disarm the Syrian government's chemical arsenal, but the conflict continues unabated. Warning: The videos presented can be extremely graphic.

Loading Voice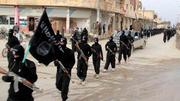 Syria the Center of Debate For Second Straight August - NBC News
27 Aug 13:38
Strikingly, it was exactly a year ago when Washington was debating about what to do in Syria -- back then, it was over the Assad regime's chemical weapons. A...

Islamic State executes soldiers, takes hostages at Syria base: social media| Reuters
27 Aug 13:35
BEIRUT (Reuters) - Islamic State militants have executed Syrian army soldiers and are holding a group hostage after capturing an air base in northeast Syria at the weekend, pictures posted on social media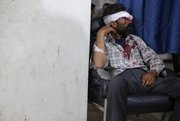 U.N. Says Assad Regime, Islamic State Are Committing War Crimes In Syria : The Two-Way : NPR
27 Aug 13:35
The report paints a grim picture of a country besieged by a ruthless civil war. All sides are indiscriminately killing and torturing civilians.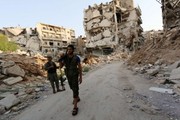 U.S. rules out coordinating with Assad on airstrikes against Islamists in Syria - The Washington Post
27 Aug 13:34
American officials would need to design a campaign that would evade the country's air defenses.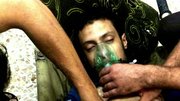 BBC News - Syria conflict: Islamic State 'committed war crimes'
27 Aug 13:34
Islamic State (IS) militants have committed "mass atrocities" in Syria and have recruited children as fighters, the United Nations says.

Released U.S. hostage says overwhelmed by welcome home| Reuters
27 Aug 13:06
WASHINGTON (Reuters) - An American writer released this week after nearly two years of captivity in Syria said he was overwhelmed by the outpouring of attention he received after returning home, he told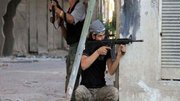 قتلى وأسرى لقوات الأسد في هجمات للثوار بريف حماة | الدرر الشامية
27 Aug 08:31
تمكن مقاتلو لواء العقاب الإسلامي اليوم الأربعاء من قتل ثلاثة عناصر من قوات الأسد في كمين محكم على أوتوستراد السلمية – الرقة بريف حماة.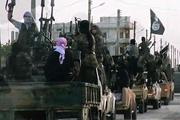 UN charges jihadist-held Syria with war crimes | i24news - See beyond
27 Aug 08:31
Public executions, amputations, lashings and mock crucifixion are a regular fixture, UN probe says - Syria, United Nations, Bashar al-Assad, War Crimes, Jihadists, Islamic State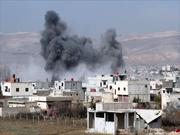 إدانة أممية لبراميل دمشق وإعدامات "الدولة"
27 Aug 08:31
أدانت الأمم المتحدة بشدة استخدام النظام السوري البراميل المتفجرة في قصفه مواقع خارجة عليه، والإعدامات "العادية" التي ينفذها تنظيم...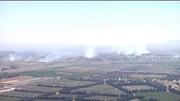 إسرائيل تقصف موقعا عسكريا سوريا بالجولان - أخبار سكاي نيوز عربية
27 Aug 07:05
قصفت المدفعية الإسرائيلية موقعا للجيش السوري في الجولان، الأربعاء، بعد سقوط قذيفتي هاون في الجولان المحتل وإصابة ضابط إسرائيلي خلال...

Local ISIS Fighter Worked for People With Disabilities: Patient | NBC 7 San Diego
27 Aug 06:05
The former San Diegan who was killed while fighting for the Islamic State of Iraq and al-Sham (ISIS) once helped care for people with disabilities, a friend exclusively told NBC 7.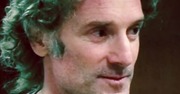 Journalist Held Captive in Syria Arrives in the U.S.
27 Aug 03:06
Peter Theo Curtis returned home to the United States on Tuesday, 2 days after being freed by a Syrian extremist group that held him hostage for 22 months.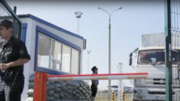 Middle East - Airstrikes and Assad - Obama's military conundrum in Syria - France 24
27 Aug 03:06
As the US inches closer to an intervention in Syria in its crucial battle with Islamic State militants, FRANCE 24 takes a closer look at Washington's military options in trying to stamp out a threat "beyond anything we've ever seen".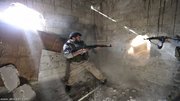 ملخص لأهم العمليات والاشتباكات في سوريا اليوم الثلاثاء | الدرر الشامية
26 Aug 23:05
ملخص لأهم وأحدث الاشتباكات التي دارت في معظم المحافظات السورية اليوم الثلاثاء 26/8/2014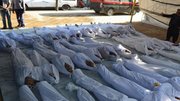 48 شهيداً أمس في سوريا معظمهم في ديرالزور | الدرر الشامية
26 Aug 23:05
استشهد أمس الثلاثاء 48 شخصاً برصاص قوات الأسد في عمليات قصف وقنص في أنحاء مختلفة من سوريا معظمهم في مجزرة في ديرالزور.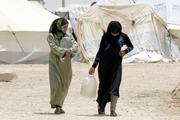 Child marriage for Syria refugees on the rise | i24news - See beyond
26 Aug 19:08
BBC speaks to child brides who say their wedding day "was a sad day" - Syria, UNICEF, Jordan, syrian refugees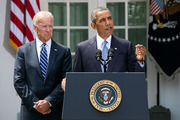 The Fun of Empire: Fighting on All Sides of a War in Syria - The Intercept
26 Aug 15:05
Dispatches The Fun of Empire: Fighting on All Sides of a War in Syria By Glenn Greenwald 26 Aug 2014, 10:22 AM EDT 73 Copy URL Facebook Google Twitte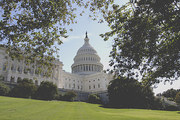 Obama Wants To Bomb Syria Again But Congress Is Much, Much Quieter This Year
26 Aug 15:05
"The circumstances are different entirely [this time]" said Rep. Trent Franks. ..

US airstrike in Syria against Isis would be act of war, warns Assad's regime - Middle East - World - The Independent
26 Aug 13:18
Syria's Foreign Minister warned the US not to conduct airstrikes against the group inside Syria without Damascus' consent on Monday, saying any such attack against Islamic militants in the country would be considered an act of aggression.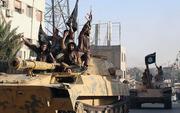 U.S. Flying Surveillance Missions Over Syria for Possible Airstrike - NBC News
26 Aug 13:17
The United States military is flying surveillance missions over Syria to analyze targets for potential airstrikes against militants from ISIS, U.S. officials...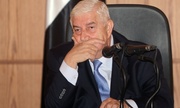 Syria offers to help fight Isis but warns against unilateral air strikes | World news | theguardian.com
26 Aug 13:16
Assad regime says it will co-ordinate with others to fight group, while Russia says west must now put 'common threat' first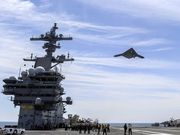 Report: U.S. begins surveillance flights over Syria
26 Aug 13:16
KABUL, Afghanistan — U.S. surveillance flights over Syria have started with President Obama's go ahead, a step that will provide potential targets if airstrikes against Islamic State militants are approved.
U.S. Won't Consult Syria on Militant Strikes: White House - Bloomberg
26 Aug 11:05
The U.S. hasn't decided whether to attack Islamic State targets inside Syria and won't ask President Bashar al-Assad for permission if it does, a White House spokesman said.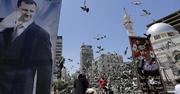 Attacking the Islamic State IS attacking Assad
26 Aug 09:31
The unavoidable battle against the IS will destroy the regime's survival strategy.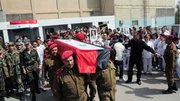 مؤيدون لنظام الأسد يطالبون بإقالة وزير الموت ومحاكمته | الدرر الشامية
26 Aug 07:05
أطلق مؤيدون لنظام الأسد حملة على مواقع التواصل الاجتماعي بعنوان "طفح الكيل" ، وطالبوا من خلالها بإقالة وزير الدفاع التابع لقوات الأسد...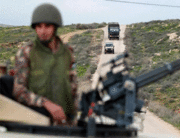 Jordanian forces kill 2 infiltrators at Syrian border | Al Bawaba
26 Aug 05:05
Jordanian border guards on Sunday killed two infiltrators, seriously injured a third and detained four people who attempted to cross the border from Syria at 4:30pm.The infiltrators were aboard a wheeled armoured personnel carrier, according to an...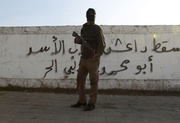 The Problem With Bombing ISIS - The Atlantic
26 Aug 02:05
Striking the jihadists in Syria is reckless without allies on the ground.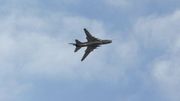 سورية تطلب التنسيق معها قبل اي ضربات لداعش | البوابة
26 Aug 02:04
قالت الحكومة السورية يوم الإثنين إنه ينبغي إشراكها في تنسيق شن أي ضربات جوية ضد المتشددين الإسلاميين على أراضيها وذلك بعد اعلان...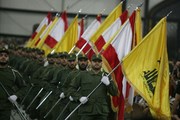 "حزب الله" بات على مقربة من التفكير بالإنسحاب من سوريا
26 Aug 01:05
صيدا أون لاين: أخبار لبنان والعالم في موقع إخباري متخصص .

U.S. prepares military options in Syria against Islamic State| Reuters
25 Aug 21:09
WASHINGTON (Reuters) - The United States is preparing military options, including surveillance flights, to pressure Islamic State in Syria, U.S. officials said on Monday, but they cautioned no decision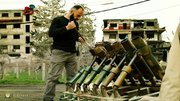 فيلق الرحمن ينضم لمبادرة "واعتصموا" | الدرر الشامية
25 Aug 17:05
أعلنت القيادة العامة لفليق الرحمن، العامل في مدينة دمشق وريفها، انضمامها إلى مبادرة "واعتصموا"، من خلال بيان نشرته الصفحة الرسمية...