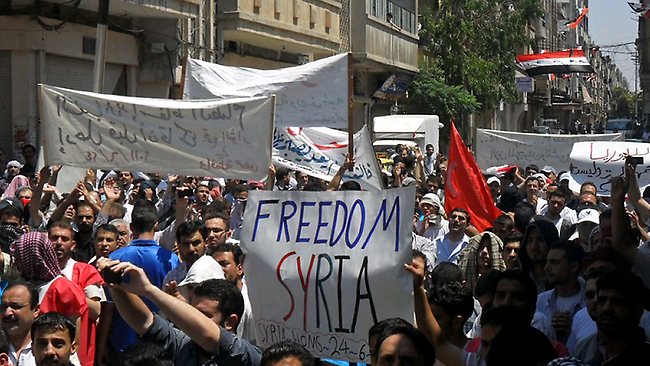 Protests in Syria
In Syria, what began as another chapter of the Arab Spring has deteriorated into a humanitarian catastrophe. Peaceful protests starting on March 15th, 2011 were met by the reigning Assad regime with violence and mass arrests. Popular uprisings soon became a full-scale civil war, resulting in over 100,000 casualties and the displacement of millions. Government air raids on rebel strongholds are frequently indiscriminate and result in numerous civilian deaths and massive damage to infrastructure. Army sieges on entire towns prevent access by humanitarian groups to provide necessary food and medical assistance to needy Syrians, resulting in widespread malnutrition and disease. Jihadist elements with extremist ideologies have capitalized on a lack of foreign intervention by waging successful campaigns against the Syrian army, resulting in both increased favor among rebel groups and the further discouragement of outside support. On August 21, 2013, a chemical attack on the Damascus suburb of Ghouta forced the hand of the international community to disarm the Syrian government's chemical arsenal, but the conflict continues unabated. Warning: The videos presented can be extremely graphic.

Loading Voice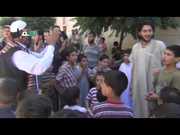 سقبا 25-07-2014 مظاهرة الأحرار بعد الصلاة في جمعة " عبثية الائتلاف خيانة لدماء الشهداء "
25 Jul 10:05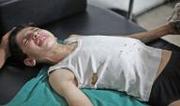 Jihadists launch broad assault on Syria army — monitor | The Jordan Times
25 Jul 06:05
BEIRUT — The jihadist Islamic State group launched multiple attacks on government-held territory across northern and northeastern Syria on Thursday, a monitoring group said. The Syrian Observatory for Human Rights said it was the first time...

Rise of Islamic State tests Syrian army strategy| Reuters
25 Jul 02:06
BEIRUT (Reuters) - The growing power of the ultra-hardline Islamic State means the Syrian army is now having to confront a group it has until now been reluctant to attack for political reasons.The emergence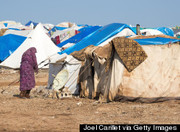 Children of Syria | Hind Kabawat
24 Jul 17:06
Teenagers joining extremist groups are a growing sign of the desperation facing young Syrian refugees. It should also be a stark warning to the outside world that has been content to stand by while the fighting continues....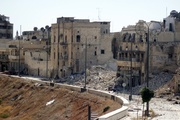 Obsessing About Gaza, Ignoring Syria (And Most Everything Else) - Jeffrey Goldberg - The Atlantic
24 Jul 13:07
Trying to understand why Syrian deaths no longer seem to matter. 

Syria crisis: satellite analysis reveals how Zaatari camp has turned into a city | United Nations Institute for Training and Research (UNITAR)
24 Jul 07:07
Home › Syria crisis: satellite analysis reveals how Zaatari camp has turned into a city › Syria crisis: satellite analysis reveals how Zaatari ca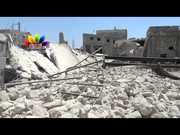 حلب حي الصاخور ركام واشلاء الضحايا بعد سقوط برميل متفجر على الحي 23 7 2014 تحذير الفديو قاسي جداً
24 Jul 04:06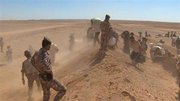 316 لاجئًا سوريًّا جديدًا يجتازون الحدود الأردنية | الدرر الشامية
23 Jul 15:05
اجتاز 316 لاجئًا سوريَّا جديدًا الحدود الأردنية، خلال الـ48 ساعة الماضية، بينهم 17 مصابًا تم نقلهم إلى المستشفيات بالمنطقة لعلاجهم، بحسب...

War deepens in Syria | Reuters.com
23 Jul 12:06
Rebels and government forces continue their battles in Syria.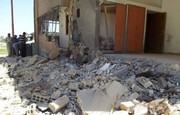 Syrian death toll and extremist threat increases, but the U.S. does little - The Washington Post
23 Jul 08:26
THE FIGHTING in Gaza has served to obscure developments in another Middle East war that is far bloodier and more important to U.S. interests. In the last week, more than 700 fatalities have been repor...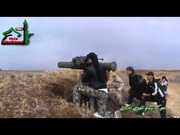 جبهة انصار الاسلام معركة الامام النووي الكبرى ضرب دبابة متمركزة بتل ام حوران بصاروخ تاو
23 Jul 05:06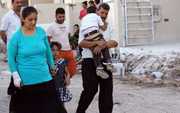 700 Syrians killed in two days of conflict | Al Jazeera America
23 Jul 03:06
Death toll would mark the deadliest two days of fighting in the Syrian civil war, according to pro-rebel group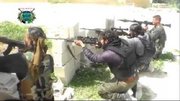 قتلى وتدمير آليات في هجومٍ للثوار على قوات الأسد في مورك | الدرر الشامية
23 Jul 02:05
شن الثوار صباح اليوم الأربعاء هجوماً على مركزٍ لقوات الأسد خلال المعارك الدائرة في محيط مدينة مورك بريف حماة الشمالي وأوقعوا عدداً من...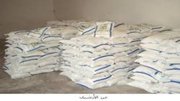 بالفيديو.. العثور على مخازن دقيق وأغذية مخزنة في مقرات تنظيم "الدولة" في الجنوب الدمشقي | الدرر الشامية
22 Jul 08:19
قالت مصادر إعلامية في جنوبي دمشق: إن عشرات من عناصر تنظيم "الدولة" المحاصرين في بلدة يلدا قاموا بتسليم أنفسهم إلى الهيئة الشرعية الممثلة...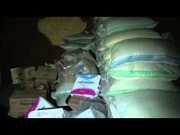 ريف دمشق يلدا الجيش الحر يحرر مقرات تظيم البغدادي و يعثر على كميات كبيرة من المواد الغذائية 22 7 201
22 Jul 06:05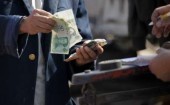 Syria Civil War: Bloodiest 48 Hours Sees 700 Killed as Isis Gain Influence
21 Jul 23:04
Syria Civil War: Bloodiest 48 Hours Sees 700 Killed as Isis Gain Influence By Jack Moore July 21, 2014 14:57 BST A man stands on the rubble of collaps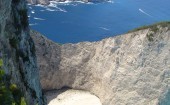 Two Women Stoned to Death for 'Adultery' by ISIS in Syria
21 Jul 16:07
Two Women Stoned to Death for 'Adultery' by ISIS in Syria By Johnlee Varghese July 20, 2014 17:14 IST An Iranian woman protesting over death by stonin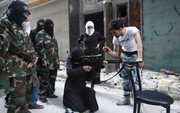 Islamic State takes up stoning in Syria | Al Jazeera America
21 Jul 14:06
Activists say the Al-Qaeda breakaway group stoned a woman to death for adultery in an incident shrouded in 'mystery'