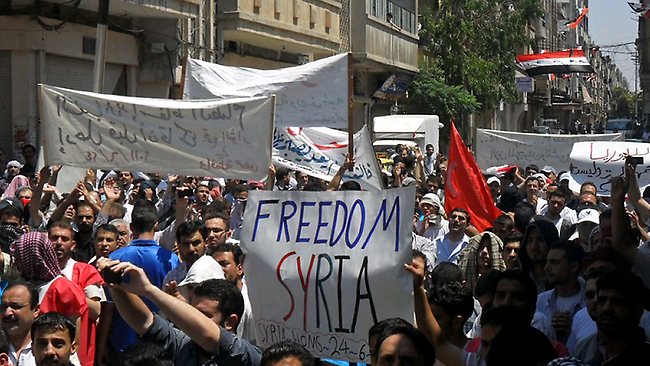 Protests in Syria
In Syria, what began as another chapter of the Arab Spring has deteriorated into a humanitarian catastrophe. Peaceful protests starting on March 15th, 2011 were met by the reigning Assad regime with violence and mass arrests. Popular uprisings soon became a full-scale civil war, resulting in over 100,000 casualties and the displacement of millions. Government air raids on rebel strongholds are frequently indiscriminate and result in numerous civilian deaths and massive damage to infrastructure. Army sieges on entire towns prevent access by humanitarian groups to provide necessary food and medical assistance to needy Syrians, resulting in widespread malnutrition and disease. Jihadist elements with extremist ideologies have capitalized on a lack of foreign intervention by waging successful campaigns against the Syrian army, resulting in both increased favor among rebel groups and the further discouragement of outside support. On August 21, 2013, a chemical attack on the Damascus suburb of Ghouta forced the hand of the international community to disarm the Syrian government's chemical arsenal, but the conflict continues unabated. Warning: The videos presented can be extremely graphic.

Loading Voice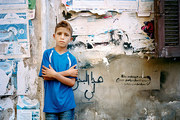 This Photo Series Aims To Give Syrian Children Their Identities Back
21 Nov 16:07
Rania Matar's series, Invisible Children , puts a face to the term, "Syrian refugee." ..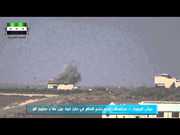 أثلج صدرك || جيش اليرموكـ :: نسف إحدى دشم كلاب الأسد في حاجز عين عفا بصاروخ تاو 21--11-2014
21 Nov 09:13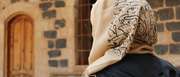 Dutch teen in court after mother 'rescues' her from Islamic State | i24news - See beyond
21 Nov 09:13
Teen arrested 'on suspicion of crimes threatening state security' - Syria, Dutch, Islamic State Threat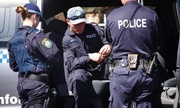 Syria foreign fighters: case against Sydney man Hamdi al Qudsi is 'fanciful' | Australia news | The Guardian
21 Nov 00:07
Hamdi al Qudsi, 40, is accused of helping seven men join terrorist organisations in Syria but defence lawyer says evidence points to innocuous activities
Isis: we've never seen anything like it, says US defence secretary Chuck Hagel – video | World news | The Guardian
21 Nov 00:07
The US secretary of defence, Chuck Hagel, says dealing with the security threats posed by Islamic State (Isis) is America's top priority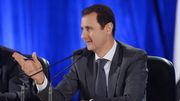 Syrien: Assad fordert internationale Kooperation im Kampf gegen IS | ZEIT ONLINE
21 Nov 00:07
Der syrische Machthaber hat im Kampf gegen den Terrorismus Hilfe aus dem Ausland verlangt. Gruppen wie der IS seien das Ergebnis der aggressiven Politik gegenüber Syrien.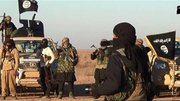 قتلى وجرحى لقوات الأسد خلال معارك حقل شاعر بريف حمص | الدرر الشامية
20 Nov 15:07
اشتدت وتيرة المعارك خلال الأيام الماضية بين "تنظيم الدولة" و"قوات الأسد" في محيط حقل شاعر النفطي شرقي حمص ومنطقتي جزل وسطيح بريف مدينة...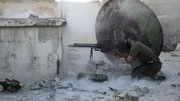 قتلى في صفوف قوات الأسد خلال اشتباكات بمدينة حلب | الدرر الشامية
20 Nov 14:08
استهدفت كتائب الثوار، اليوم الخميس، تجمّعات قوات الأسد في مدينة حلب بقذائف مدفع جهنم والرشاشات الثقيلة.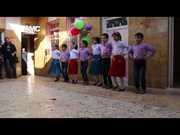 مهرجان ترفيهي في حي الكلاسة أقامته جمعية " فسحة أمل " بمناسبة يوم الطفل العالمي 20 - 11 - 2014
20 Nov 13:06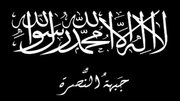 كتيبة "الشيشانيّ" تعتذر للسوريّين عن جرائم "المهاجرين" | الدرر الشامية
20 Nov 12:07
اعتذرت كتيبة سيف الله الشيشانيّ، التابعة لجبهة النصرة عن "الجرائم التي ارتكبها المهاجرون" بحقّ الكثيرين من السوريّين - في إشارة إلى...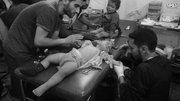 اكتشاف مجزرة ارتكبها "الأسد" في مدينة نوى بريف درعا | الدرر الشامية
20 Nov 11:06
أفادت مصادر محليّة، اليوم الخميس، أنّ الأهالي عثروا على بقايا 21 جثّة عائدة لمدنيّين قضوا على يد قوات الأسد بين تل أم حوران وتلّ الجابية...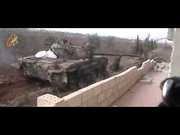 دك معاقل الأمن بتل كروم من قبل الجيش الحر بقذائف الدبابات في معركة نصر من الله وفتح قريب ج2
20 Nov 11:06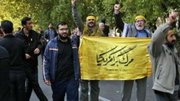 Middle East - The jihadist journey of Frenchman Dos Santos - France 24
20 Nov 06:08
Details emerged Wednesday about the second French citizen identified by Paris prosecutors as one of the jihadists in the latest Islamic State group beheading video.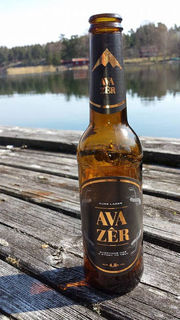 Kurds Find Unity in Fighting Islamic State. And in Beer - Bloomberg
20 Nov 05:13
Herdi Kader and Cesur Nujen have roots in rival parts of Kurdistan, yet their futures are united.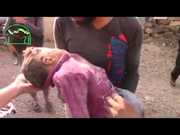 ريف درعا الحارّة محاولة اسعاف طفلة من ضحايا القصف بالبراميل المتفجرة 19 11 2014تحذير الفيديو قاسي
20 Nov 05:13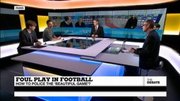 Middle East - Paris identifies second Frenchman in IS beheading video - France 24
20 Nov 04:11
A Paris prosecutor said Wednesday that he had formally placed French nationals Maxime Hauchard and Mickael Dos Santos under investigation after they appeared in the video showing Islamist State militants killing Syrian soldiers and a US aid worker.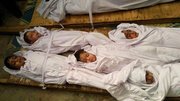 استشهاد 44 مدنياً بطائرات الأسد أمس الأربعاء في سوريا | الدرر الشامية
19 Nov 22:05
استشهد 44 مدنياً أمس الأربعاء في عمليات قصف عشوائية من طائرات قوات الأسد على عدة مناطق مختلفة في سوريا.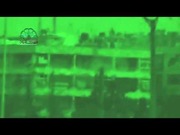 الجبهة الإسلامية | حلب : استهداف تحصينات ميليشيا الأسد بقذائف P9 واشتباك بالأسلحة المتوسطة والخفيفة
19 Nov 14:07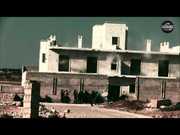 معارك جيش المهاجرين والأنصار في الملاح بحلب | الدرر الشامية
19 Nov 11:07
برومو معركة دحر جيش الأسد في قرية الملاح بحلب

Source: Cyprus on lookout for Syria-bound jihadis - The Washington Post
19 Nov 11:07
Cyprus has intensified screening at its ports, airports and checkpoints that dot the island's dividing line to prevent Europeans from passing through en route to Syria to join the Islamic State group, an official said Wednesday.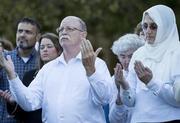 ضحية داعش.. قتل "وهو يساعد الشعب السوري" - أخبار سكاي نيوز عربية
19 Nov 05:06
بات الأميركي بيتر كاسيغ، الذي قرر تكريس حياته للعمل التطوعي لاسيما على صعيد توفير الدعم والمساعدة للاجئين السوريين، المواطن الغربي...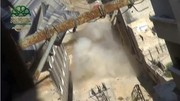 سوريا: تفجير نفقين تابعين لنظام الأسد | دنيا الوطن
19 Nov 01:06
سوريا: تفجير نفقين تابعين لنظام الأسد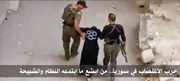 المعتقلات في سوريا بين سجون النظام ونظرة المجتمع | مركز حمص الإعلامي
18 Nov 22:06
المعتقلات في سوريا بين سجون النظام ونظرة المجتمع ...........................................................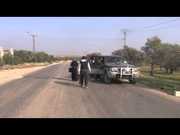 سمارت ادلب عملية تحرير المعتقلات من قبل جبهة النصرة وإغلاق كافة الطرق المؤدية الى ادلب المدينة 18 11
18 Nov 19:22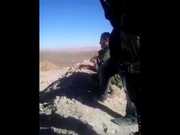 "Monitoring operations of Colonel Tiger Sohail Hassan in the battle field cleanse Shaer"
18 Nov 17:06