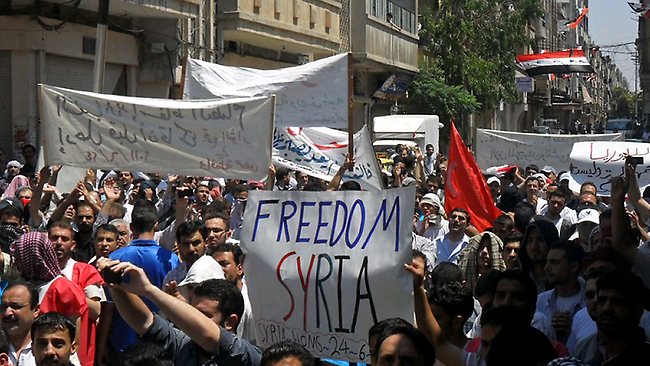 Protests in Syria
Following the popular uprisings all over the Middle East, small protests broke out in Damascus and the southern city of Daraa on March 15th. Since then, protests have spread to every city in Syria, and have been met with brutal violence and mass arrests. Tens of thousands of civilians have been killed for protesting and demanding the overthrow of the Assad regime, and thousands more are injured or have fled. *A word of warning, some videos and images show graphic displays of state violence.*

Loading Voice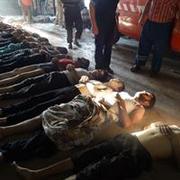 Why Seymour Hersh has it wrong this time
10 Dec 11:06
Chemical weapons specialist Dan Kaszeta rebuts against Seymour Hersh's controversial London Review of Books article, insisting that the available evidence is clear enough to point the finger at the regime.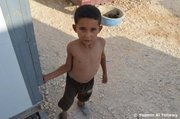 Syria, سوريا, Siria, Syrie… | Truth - Peace - Love
09 Dec 09:05
Whatever way you say Syria in your country one has to wonder what is there to say anymore that has not been said hundreds of times previously. The answer is still the same no matter what way you look at it; there is no answer right now. Numbers...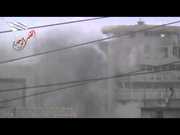 9 12 أوغاريت حلب معركة القلب الواحد استهداف مكان تمركز قناص قوات النظام في مشفى الكندي ج2
09 Dec 08:07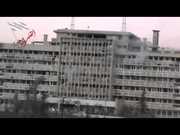 9 12 أوغاريت حلب القلب الواحد اشتباكات عنيفة في مشفى الكندي وقصفه بالدبابات من داخل المشفى
09 Dec 08:06

Syrian opposition gets lessons in negotiating
09 Dec 08:06
THE HAGUE, Netherlands (AP) — Tucked away in a stately mansion in The Hague, members of the Syrian opposition in exile have been given lessons in how to get what they want at crucial peace talks next year in Geneva.Dutch Foreign Minister Frans...

Syria: Why Some Revolutionaries Are Picking Assad Over Islamist Rebels | TIME.com
09 Dec 07:16
It all started because Souad Nawfal wanted to wear pants. Every day, the 40-year-old schoolteacher turned antiregime activist would go stand in front of the headquarters of the Islamic State of Iraq and Greater Syria (ISIS) in the rebel-controlled...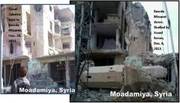 Hunger Strike, Day 12: Finding Strength in Shattered Minarets | Hunger Strike Under Siege: Moadamiya, Syria
09 Dec 06:11
It was the rain of shells. The shelling by Assad regime on Moadamiya yesterday brought down the minaret of Rawda Mosque, where we all used to gather before getting into the street to shout "Freedom!" and "the people want the fall of the...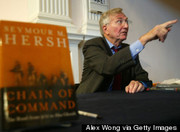 New Yorker, Washington Post Passed On Seymour Hersh Syria Report
09 Dec 01:06
NEW YORK -- Pulitzer Prize-winning journalist Seymour Hersh accused the Obama administration Sunday of having "cherry-picked intelligence" regarding the Aug. 21 chemical attack in Syria that served as evidence for an argument in favor of...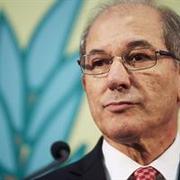 Watchdog warns of delay in moving Syria chemical weapons
09 Dec 00:06
The OPCW said that the transportation of Syria's chemical arsenal out of the country could be delayed by a few days due to technical difficulties.

Syrian Forces Recapture Key Town - WSJ.com
08 Dec 23:05
Pro-regime forces on Sunday recaptured most sections of a strategic town north of the Syrian capital, as opposition activists accused them of committing atrocities against civilians there.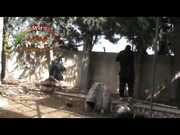 8 12 أوغاريت ريف دمشق كتيبة الشهيد سائر بوظان اشتباكات مع شبيحة النظام على الأوتوستراد الدولي
08 Dec 22:05
Inter-agency regional response for Syrian refugees Egypt, Iraq, Jordan, Lebanon, Turkey 28 November - 4 December 2013 - Lebanon | ReliefWeb
08 Dec 21:06
REGIONAL HIGHLIGHTSHumanitarian partners in Lebanon are responding to an influx of more than 3,800 families following fighting in the Qalamoun area of Rif Dimashq, Syria. Heavy clashes, which began on 15 November in Qarah, have now spread to many...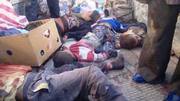 Furat, #SpeakUp4SyrianChildren #Nabek #Qalamoun #syria...
08 Dec 17:06
#SpeakUp4SyrianChildren #Nabek #Qalamoun #syria Seven Children being slaughtered in #Nabk by Assad's forces, then they've been put in a truck and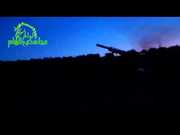 أوغاريت لواء مجاهدي الشام استهداف مقرات النظام و أبراج الاتصالات في جبل زين العابدين 7 12 2013
08 Dec 15:06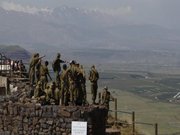 Israeli patrol on Golan targeted by bomb from Syria
08 Dec 13:05
  The Israeli army said on Saturday that an Israeli military vehicle had been damaged by a bomb set off by Syrians on frontier of the occupied Golan Heights.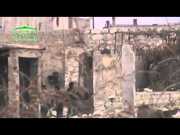 8 12 أوغاريت حلب معركة الفتح اقتحام حاجز السياسية بأكثر من جهة وتواجد عدد كبير من الثوار في الجبهة
08 Dec 12:06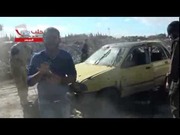 شبكة حلب نيوز|| هام للأعلام|| جولة لحظة استهداف الطيران الحربي اوتستراد مطار النيرب العسكري
08 Dec 11:06