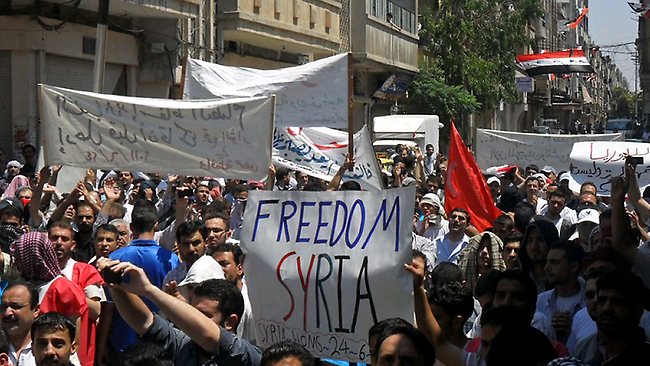 Protests in Syria
In Syria, what began as another chapter of the Arab Spring has deteriorated into a humanitarian catastrophe. Peaceful protests starting on March 15th, 2011 were met by the reigning Assad regime with violence and mass arrests. Popular uprisings soon became a full-scale civil war, resulting in over 100,000 casualties and the displacement of millions. Government air raids on rebel strongholds are frequently indiscriminate and result in numerous civilian deaths and massive damage to infrastructure. Army sieges on entire towns prevent access by humanitarian groups to provide necessary food and medical assistance to needy Syrians, resulting in widespread malnutrition and disease. Jihadist elements with extremist ideologies have capitalized on a lack of foreign intervention by waging successful campaigns against the Syrian army, resulting in both increased favor among rebel groups and the further discouragement of outside support. On August 21, 2013, a chemical attack on the Damascus suburb of Ghouta forced the hand of the international community to disarm the Syrian government's chemical arsenal, but the conflict continues unabated. Warning: The videos presented can be extremely graphic.

Loading Voice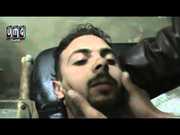 حرستا | اصابات نتيجة تعرض المدينة للقصف بالغازات السامة للمرة الثالثة بأقل من 20 يوم 16-4-2014
16 Apr 13:07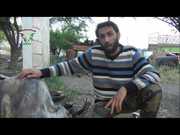 هاام للإعلام عناصر كتيبة الهندسة تؤكد استعمال النظام الغازات السامة في مدينة كفرزيتا للمرة الرابعة 1
16 Apr 13:07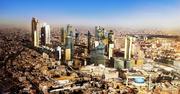 Syria refugees face growing challenges in Jordan urban areas
16 Apr 11:05
Syrian refugees in urban areas of Jordan are struggling to cope with inadequate housing, high debts, rising costs and educational challenges for their children, a global relief agency said Wednesday.

UN sees images of Syrian tortured and dead Anadolu Agency
16 Apr 11:05
UN sees images of Syrian tortured and dead "Doesn't this bring back some interesting images from Dachau, and Auschwitz, and Bergen-Belsen?"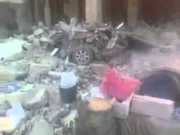 اثار الدمار في مستوصف قرية كحيل الذي تم استهدافه بالبراميل المتفجرة وسبب مجزرة بشعة ١٤ ٤ ٢٠١٤
16 Apr 05:06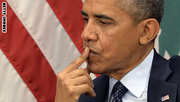 صحف: صواريخ أمريكية للمعارضة السورية وإغلاق سجن "أبو غريب" - CNNArabic.com
16 Apr 02:05
تداولت الصحف العربية الأربعاء مجموعة من الأخبار والتطورات من أبرزها علامات على طريق المصالحة بين الدولة المصرية وحركة الإخوان...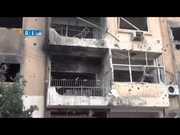 شام دير الزور حي المطار القديم جولة للاطلاع على آثار الدمار جراء قصف قوات النظام 16 4 2014
16 Apr 02:05

تحليل - تسجيلات مصورة تظهر أول صواريخ أمريكية الصنع في سوريا| أخبار الشرق الأوسط| Reuters
16 Apr 01:05
لندن (رويترز) - تعرض تسجيلات مصورة لقطات لمقاتلين سوريين يستخدمون أسلحة يقول خبراء إنها تبدو من هيئتها صواريخ أمريكية مضادة للدبابات...

Fiery speeches lure Americans to fight in Syria - CBS News
15 Apr 21:04
Cleric from Dearborn, Mich., is a major influence on Westerners who have joined the battle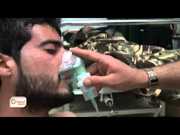 أورينت نيوز| هجمات بالغازات السامة....اتفاق الكيماوي أباح للنظام ما دونه وسهل اتهام الثوار
15 Apr 17:04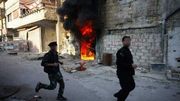 "حزب الله" في سوريا يكتسب خبرات جديدة دورات التدريب تبدأ في بعلبك وتستكمل في إيران - النهار
15 Apr 10:06
أعدت "وكالة الصحافة الفرنسية" تقريراً عن دور "حزب الله" في الميدان السوري جاء فيه:"من القتال ضد اسرائيل على الحدود...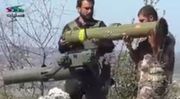 المعارضة السورية تستخدم صواريخ "تاو" الأميركية - فيديو - النهار
15 Apr 10:06
المعارضة السورية تستخدم صواريخ "تاو" الأميركية!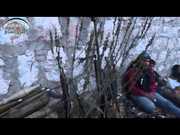 أهل الشام || الغنائم التي تم اغتنامها من عصابات الاسد في الجزيرة بريف حلب الغربي بعد تحريرها
15 Apr 06:05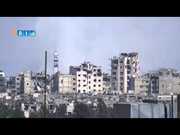 شام حمص تصاعد الدخان جراء القصف العنيف التي تتعرض له أحياء المدينة المحاصرة 15 4 2014 جـ2
15 Apr 06:05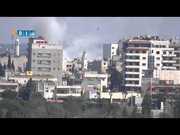 شام حمص تصاعد الدخان جراء القصف العنيف التي تتعرض له أحياء المدينة المحاصرة 15 4 2014 جـ4
15 Apr 06:05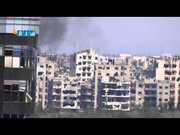 شام حمص تصاعد الدخان جراء القصف العنيف التي تتعرض له أحياء المدينة المحاصرة 15 4 2014 جـ3
15 Apr 06:05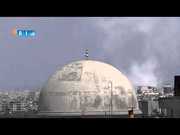 شام حمص تصاعد الدخان جراء القصف العنيف التي تتعرض له أحياء المدينة المحاصرة 15 4 2014 جـ1
15 Apr 06:05

المفوضية العليا لحقوق الإنسان تتحدث عن أعمال عنف جنسية تعرض لها رجال ونساء معتقلون في سوريا | ســوريا الــغــد
15 Apr 05:05
المفوضية العليا لحقوق الإنسان تتحدث عن أعمال عنف جنسية تعرض لها رجال ونساء معتقلو