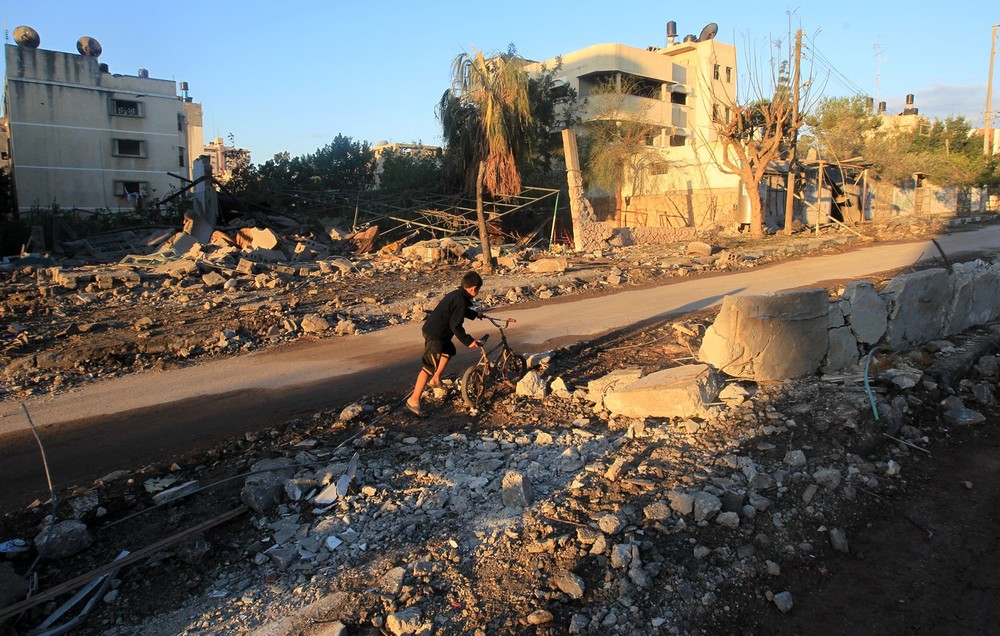 Assault on Gaza
On November 8, 2012, Israeli Defense Forces raided Gaza and killed a 13 year old boy who was playing soccer. Palestinian fighters retaliated by attacking Israeli forces that were surrounding Gaza. Israel then responded by attacking civilian areas in Gaza. Although Israel proceeded to sign a truce to end the violence, the truce was broken the next day when Hamas leader, Ahmed Jabari, was assassinated. A truce was brokered later in November, but was broken in April 2013.

Loading Voice
Egypt demolishes homes for possible buffer zone at Gaza Strip border to curb militancy - The Washington Post
03 Sep 14:57
CAIRO — Egypt's military has bulldozed 13 homes along the Gaza Strip border and caved in tunnels beneath them as a prelude to the possible creation of a buffer zone to reduce weapon smuggling and illegal militant crossings, angering residents...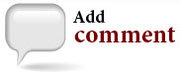 Gaza militants fire on Israel after prisoner death - Region - World - Ahram Online
02 Apr 18:23
Gaza militants fired a rocket into southern Israel on Tuesday, after the death in custody of a Palestinian who suffered from cancer, Israeli police said.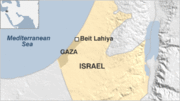 BBC News - Israel launches first air strike on Gaza since truce
02 Apr 18:21
Israel has carried out an air strike on the Gaza Strip for the first time since an eight-day war ended in a truce last November. Hamas, the Islamist group that runs Gaza, says aircraft bombed fields near the border and no-one was injured. The...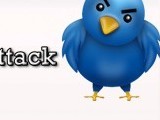 Gaza, Israel and the hashtag war – The Express Tribune
01 Jan 01:17
IDF decided to pre-empt worldwide condemnation over its Gaza offensive by pushing out its version of events.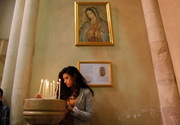 Christians in Gaza Barred From Visits To West Bank Holy Site - Al-Monitor: the Pulse of the Middle East
01 Jan 01:15
Most Christians in Gaza are barred by the Israeli military from traveling to holy sites in the West Bank to celebrate Christmas, leaving many families longing for more than symbols throughout the holiday season, writes Asmaa al-Ghoul.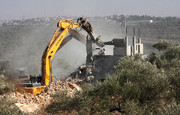 How The New York Times erases Israel's crimes | The Electronic Intifada
01 Jan 01:15
Given the omissions in three recent Times articles, it's no wonder so many Americans are in the dark when it comes to Israel.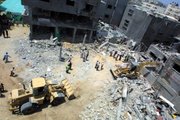 What It Means For Gravel To Enter Gaza - The Daily Beast
28 Dec 19:04
Emily Hauser parses Israel's decision to allow the entry of gravel into Gaza's private sector.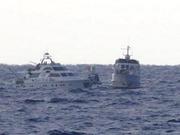 Call for Freer Access to Gaza Land and Sea | Palestine Chronicle
27 Dec 01:16
His farmland lies in the "access-denied" and buffer zone areas close to the Israeli-built barrier, but the recent ceasefire agreement holds out the promise of an easing of naval and land controls at the border.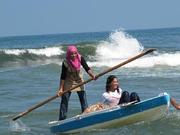 Gaza's Only Fisherwoman Continues to Sail | Palestine Chronicle
27 Dec 01:15
As Gaza's only professional fisherwoman, Madleen's sailing career began at an early age.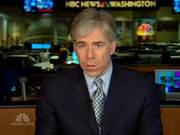 Is a ground war in Gaza looming? - Video on NBCNews.com
26 Dec 16:38
Video on NBCNews.com: Dec. 27: NBC's Peter Alexander speaks with David Gregory, moderator of "Meet the Press."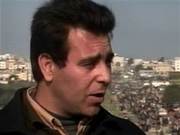 'Life in Gaza is not a real life' - Video on NBCNews.com
26 Dec 16:36
Video on NBCNews.com: Jan. 24: Wajie Abu Zipra, a Gaza Palestinian and NBC News employee, describes what it's like to experience freedom.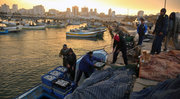 Gaza Cease-Fire Expands Fishing Area, but Risks Remain - NYTimes.com
26 Dec 16:28
The deal that halted fighting between Israel and Hamas allows fishermen to go six nautical miles out to sea, instead of three, but arrests by Israeli patrols are still possible.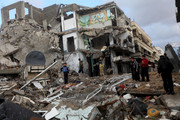 Thousands remain without water, power one month after attack on Gaza | The Electronic Intifada
26 Dec 16:28
More than $1 billion worth of damage was caused by Israeli offensive in November.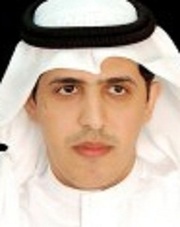 It's time Gaza joined Egypt
26 Dec 16:27
First of all, let us congratulate the people of Gaza on a victory that demonstrated their perseverance in the face of such atrocious enemy and that made the entire Arab and Muslim world proud. Second, this victory together with the changes that...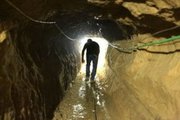 Israel to ease Gaza ban on construction material - FRANCE 24
26 Dec 16:27
Print Comment Send this page 26 December 2012 - 14H38   Israel to ease Gaza ban on construction material A Palestinian man walks from the Egyptian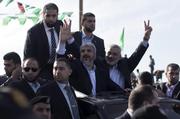 Understanding Hamas after Khaled Meshaal's Gaza speech - Opinion - Al Jazeera English
20 Dec 17:48
The lens through which Hamas is being viewed must be changed if we are to understand it going forward.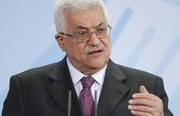 President Abbas: Let Palestinians in Syria Enter West Bank, Gaza
20 Dec 17:45
PNN is a website, covers the latest political, civil news. Depends on a unique network of journalists spread in Palestine.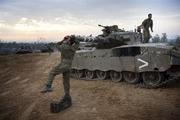 Global News | Israel violated laws by targeting media in Gaza operation
20 Dec 17:43
Human Rights Watch says Israeli army attacks on journalists and media facilities in the Gaza Strip during last month's military operation violated the laws of war.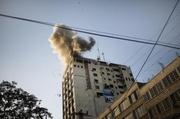 Israeli attacks on media in Gaza 'unlawful' - Middle East - Al Jazeera English
20 Dec 17:37
Israel violated international laws for raids carried out on media during recent attacks on Gaza, a rights group says.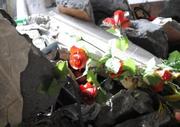 A Faraway Neighbor
17 Dec 17:22
For those of us who have grown up Arab, Palestine is a constant presence. From childhood to adulthood, we hear about the Palestinian cause, from the news, from friends and family, from parents and grandparents, from school, from songs. ...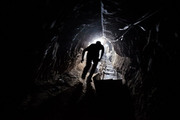 The Tunnels of Gaza - Pictures, More From National Geographic Magazine
17 Dec 17:19
They're a death trap, a lifeline, and a symbol of the dreams of the 1.6 million beleaguered Gazans.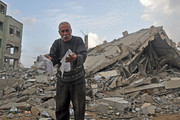 Gaza doctors rebuild medical center destroyed by Israel | The Electronic Intifada
11 Dec 19:38
Fertility specialist can't find equipment he needs in Gaza but feels he has no choice than to resume work.

Emboldened Hamas leader to visit Gaza for first time in 45 years| Reuters
07 Dec 14:25
GAZA (Reuters) - Hamas's exiled leader will step onto Palestinian land for the first time in 45 years on Friday for a victory rally in the Gaza Strip, displaying his newfound confidence after last month's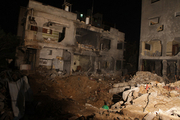 Israel/Gaza: Israeli Airstrike on Home Unlawful | Human Rights Watch
07 Dec 14:24
(New York) – An Israeli airstrike that killed 12 civilians – the largest number of civilians killed in a single attack during the Gaza fighting in November – was a clear violation of the laws of war.

Gaza welcomes exiled Hamas leader | World news | The Guardian
07 Dec 14:22
Khaled Meshaal's visit to Gaza is the first time he has stepped on Palestinian soil since he was a teenager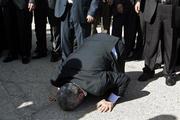 Meshaal visits Gaza
07 Dec 14:19
Hamas Leader prays with his head to the ground upon arrival to Gaza Photo Credit: Reuters / Ahmed Jadallah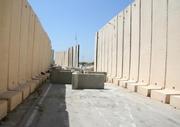 Is Gaza Still Occupied and Why Does It Matter?
07 Dec 14:16
Yes, the Gaza Strip is still occupied. Despite official Israeli remonstrations that the unilateral disengagement of 2005, which removed Israeli military bases and Jewish settlers, transformed Gaza into "no longer occupied territory," neither...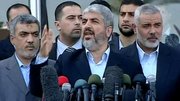 BBC News - Palestinian Hamas leader Khaled Meshaal visits Gaza
07 Dec 14:08
The political leader of Hamas, Khaled Meshaal, has called his first visit to the Gaza Strip his "third birth".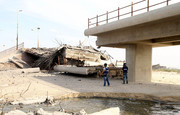 What I saw in Gaza after Israel's attack
07 Dec 14:07
An internal road bridge was destroyed by an Israeli airstrike near Gaza City, 21 November (Yasser Qudih / APA images)

Hamas leader Khaled Meshaal to visit Gaza | World news | guardian.co.uk
06 Dec 16:05
Exiled leader to visit Palestinian territories for first time in 45 years to mark anniversary and repair split in ranks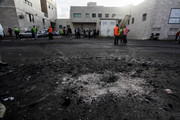 Hole in the road
06 Dec 16:00
A hole in the road after a rocket fired by Palestinian militants in Gaza landed in the Israeli city of Ashdod, 18 November. (Jinipix/Xinhua/Zumapress)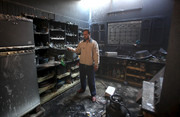 Damage
06 Dec 15:52
A Palestinian man inspects his damaged home after Israeli air strikes in Gaza City, 15 November. (Ashraf Amra / APA images)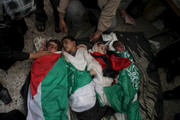 Killed in Israeli Airstrike
06 Dec 15:51
Thousands attended the funeral for four children of the al-Dalu family, who were killed when an Israeli airstrike leveled their Gaza City home the previous day, 19 November. (Anne Paq / ActiveStills)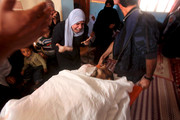 Mourning
06 Dec 15:50
Relatives of Palestinian Ahmad al-Nabaheen mourn during his funeral at the Bureij refugee camp in the central Gaza Strip, 5 November. Israeli soldiers shot and killed the Palestinian man after he approached a fence near the boundary with Israel,...

Did Israel fire chemical weapons on Gaza last month? | The Electronic Intifada
05 Dec 14:56
Health workers have reported finding "abnormal symptoms" among the injured.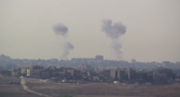 No, Israel Does Not Have the Right to Self-Defense In International Law Against Occupied Palestinian Territory
05 Dec 14:21
On the fourth day of Israel's most recent onslaught against Gaza's Palestinian population, President Barack Obama declared, "No country on Earth would tolerate missiles raining down on its citizens from outside its borders." In an echo of...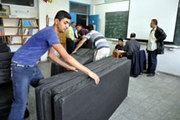 UNRWA guards risk lives to lead injured to safety in Gaza-UNRWA
04 Dec 21:38
Bringing comfort under fire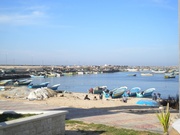 Israel violates ceasefire, attacks Gaza fishermen -- who is holding Israel accountable?
04 Dec 18:03
Since the ceasefire was put into effect on Thursday, 22 November 2012, 29 fishermen have been arrested while out at sea, including 14 fisherman arrested on Saturday, 1 December 2012.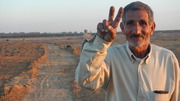 A Day in the Sun for Gaza, or More of the Same?
04 Dec 17:56
With the news that the UN General Assembly has voted 138-9 to accept Palestine as a "non-member observer state," fireworks erupted and horns honked in...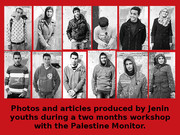 Life under Israeli air strikes: stories from two young Palestinians in Gaza
03 Dec 17:24
22 year-old Malaka Mohammed has lived her whole life in Gaza and has grown up in Sheja'eya, east of Gaza City. She is quite active and has her own blog that was regularly updated during...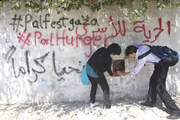 Gaza thwarts Israeli propaganda with Twitter | The Electronic Intifada
03 Dec 17:15
Hashtags declaring solidarity with Palestine are proving many times more popular than pro-Zionist ones.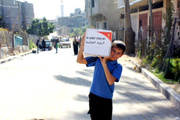 Final Distribution of Food Parcels in Gaza | The Latest on the Crisis in Gaza: Children in Focus
03 Dec 08:25
A Blog for World Vision Jerusalem-West Bank-Gaza, with a focus on children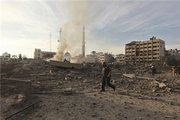 Hamas fighter killed as war remnants explode in Gaza | Maan News Agency
30 Nov 13:52
GAZA CITY (Ma'an) -- Hamas' military wing said one of its fighters was killed early Friday when remnants of Israeli weaponry from the latest Gaza assault exploded in the northern Gaza Strip.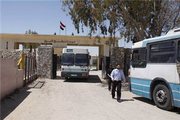 Gaza official: Egypt to open Rafah for reconstruction effort | Maan News Agency
30 Nov 13:51
GAZA CITY (Ma'an) -- A Gaza government ministry will sign an agreement with Egypt next week for construction materials to enter the Gaza Strip via Egypt's Rafah crossing, a Palestinian official said Friday.