Drug trafficking and organized crime in Mexico
Drug trafficking and organized crime is killing Mexico. Between 2006 and 2010 more than 35,000 people have died because of the war that Mexican government is facing against the drug cartels in the country. Organized crime in Mexico have changed the face of our society, people are afraid and impotent, government is mired in corruption and seems to be unable to solve this problem. Mexico needs, more than ever, international solidarity and your active voice. Mexico wants peace, Mexico needs peace!

More

Loading Voice

Mexico's Blog del Narco denounces attempts at censorship as website access hindered | Knight Center for Journalism in the Americas
01 Nov 12:44
Mexico's Blog del Narco denounces attempts at censorship as website access hindered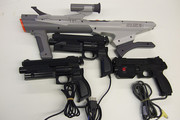 Narco News: Mexican Children, Victims or Executioners? - impre.com
01 Nov 12:43
Popularly known as "El Gallito", he is the leader of the Narco gang "Los Peleones" in Isla Mujeres, a touristic destination in Mexico . Extortion, drug distribution and death are his business, He has . . .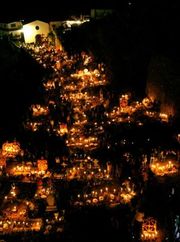 Every day is 'Day of the Dead' in Mexico drug war - seattlepi.com
01 Nov 12:41
El Dia de Los Muertos is when families take picnics to the cemeteries and decorate the graves of departed relatives with marigolds, candles and sugar skulls. The Mexico I left was still governed by the aptly named Institutional Revolutionary Party,...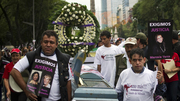 Mexican Drug Cartels Now Menace Social Media : NPR
01 Nov 12:40
The Mexican drug cartels have waged a ferocious campaign against the media, killing journalists who have reported their activities. Now it appears they are going after social media sites.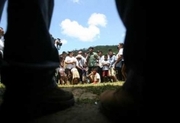 Drug Violence Forces Narco-Refugees into US
18 Oct 03:29
Violence driven by organized crime in Mexico and Central America has forced thousands from their homes, though the situation has not reached anything like the level of displacement seen in Colombia.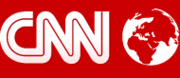 Did a Mexican political party have agreements with organized crime? - CNN.com
18 Oct 03:29
Mexican President Calderon's comment hinting a link between an opposition political party and organized crime is creating a stir.
Mexican drug cartels recruiting Texas children| Reuters
18 Oct 03:27
Texas law enforcement officials say several Mexican drug cartels are luring youngsters as young as 11 to work in their smuggling operations.Steven McCraw, director of the Texas

Stabilizing Mexico should be a priority » Corpus Christi Caller-Times
09 Oct 10:46
Should the United States invade Mexico? That's a crazy idea. Artesian Park, a leafy green space in downtown Corpus Christi, is a reminder that we once did invade Mexico and the act has remained a recurring sore in relations between Mexico and the...

Police abuses rattle faith in Mexico's drug war| Reuters
09 Oct 10:44
Mexico is spending on its federal police forces like never before as it fights powerful drug cartels, trying to overcome a long history of corruption, abuse and incompetence.For
International Concern About Journalist Killings in Mexico - Hispanically Speaking News
02 Oct 11:58
The United Nations human rights office expressed concern over the increase in the number of killings of journalists in Mexico this year,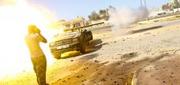 Mexican teachers strike against violence - UPI.com
02 Oct 11:57
Mexican teachers are striking against rampant crime after some educators have reported being extorted, kidnapped and intimidated by local gangs, officials said.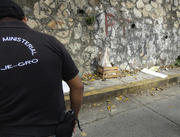 World News: Drug-related violence to blame for Mexico's gruesome crimes - thestar.com
02 Oct 11:56
Five severed heads left outside a primary school in Acapulco. Forty-nine bodies dumped on roads in the eastern port city of Veracruz. Two mangled bodies suspended from a pedestrian bridge in the border city of Nuevo Laredo.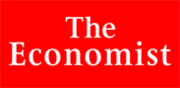 Migrating violence in Mexico: Herding cockroaches | The Economist
29 Sep 17:28
PEOPLE who follow the decades-old "war on drugs" speak of governments trying to "squeeze a balloon", meaning that efforts to clamp down on the trade in one country often lead to problems popping up elsewhere.

Mexican journalist decapitated | Media | guardian.co.uk
29 Sep 17:26
The decapitation of newspaper editor María Elizabeth Macías marks yet another escalation in the attempt of drug cartels to silence the media in Mexico.

Mexican blogger left decapitated on bridge - Redesign - Redesign - The Ranger - San Antonio College
29 Sep 17:25
María Elizabeth Macías, anonymous blogger, was found decapitated with a warning note next to her body stating, "I am La Nena de Laredo (roughly, sweetheart of Laredo) and I am here because of my reports and yours … for those of you who don't...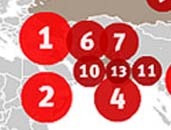 Mexican police reporter missing in Veracruz - Committee to Protect Journalists
29 Sep 17:24
The Committee to Protect Journalists is concerned by reports that Mexican journalist Manuel Gabriel Fonseca Hernández has gone missing from the city of Acayucán, in Veracruz state. Fonseca's friends first reported him missing on September 20,...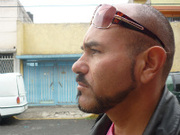 El Universal EdoMex - "Ya es hora de hacer algo contra la violencia"
28 Sep 08:51
El Universal Edomex Noticias del Estado de México

Corrupción, primer frente - El Universal - Editoriales
28 Sep 08:44
Corrupción, primer frente - El Universal - Editoriales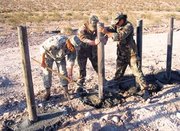 Narco busca crear zona de refugio en Texas, alertan - El Universal - Nación
28 Sep 08:40
Narco busca crear zona de refugio en Texas, alertan - El Universal - Nación

Proceso
27 Sep 23:45
Portada » » Narcotráfico » Fin de semana sangriento en Chihuahua: 35 muertosFin de semana sangriento en Chihuahua: 35 muertos Mauricio Rodríguez2

Proceso
27 Sep 23:44
Portada » » Narcotráfico » Ejecutan a tres alfabetizadores en GuerreroEjecutan a tres alfabetizadores en Guerrero Ezequiel Flores Contreras19 de s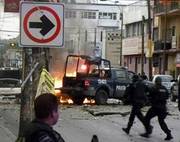 Capturan al narco del carro-bomba - El Universal - México
27 Sep 23:44
Capturan al narco del carro-bomba - El Universal - México
Crecen ejecuciones por narcotráfico en el DF - El Universal - DF
27 Sep 23:43
Crecen ejecuciones por narcotráfico en el DF - El Universal - DF

Proceso
27 Sep 23:42
Soldados descubrieron una 'narcococina' con restos humanos al pie del Cerro de la Silla, donde aparentemente las víctimas de sicarios eran disueltas en tambos con ácido.

Proceso
27 Sep 23:38
Portada » » Destacado » Arrojan cinco cabezas frente a primaria en AcapulcoArrojan cinco cabezas frente a primaria en Acapulco Ezequiel Flores Cont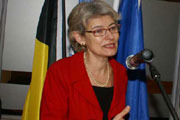 Stronger protection of Mexican journalists needed after another 3 murders - Bikya Masr : Bikya Masr
27 Sep 23:34
Condemning the murders of three women journalists in Mexico over the past month, the United Nations agency that defends press freedom on Tuesday pressed for stronger measures to halt the frequent violence against reporters in the Latin American...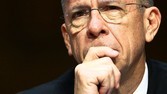 Mexico Police Seek Clues in Dumping of 35 Bodies - WSJ.com
27 Sep 23:31
A gang aligned with Mexico's most wanted drug lord may be delivering a gruesome challenge to the ruling cartel and Mexican officials in the state of Veracruz, by dumping 35 bodies on a busy avenue.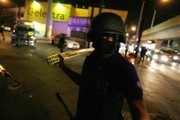 Mexico: Woman Decapitated for Blog Post - International Business Times
27 Sep 23:30
In Mexico, a missing female journalist was found decapitated in Nuevo Laredo, a city near the Texas border.