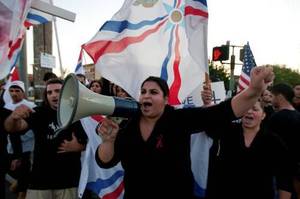 Assyrian National Rights in the Middle East
The Assyrians are a distinct ethnic indigenous people that have resided in the Middle East for thousands of years. Following the growth of intolerant nationalistic and religious ideas in the 20th century, the Assyrians have suffered severe persecution and genocides at the hands of Turkish and Iraqi regimes in addition to Kurdish tribes. Following the 2003 Iraq war, Muslim extremist groups and Kurdish militias have attacked Assyrians, causing tens of thousands to flee Iraq and surrounding countries. Today, Assyrians in the Middle East struggle to preserve their presence due to religious persecution and lack of protection and political representation in local governments.

Loading Voice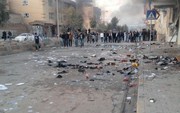 Riots by Islamist Kurds broke out in the northern town of Zakho on Friday afternoon.
05 Dec 07:40
ishtartv.com

Ishtar Broadcasting Corporation
05 Dec 07:40
Angry youth mobs chanting Allah Akhbar torched and destroyed Assyrian and Yezidi-owned businesses such as liquor stores, hotels, casinos, massage parlors in the northern town of Zakho.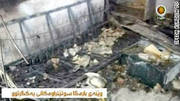 Kurdish leader: Clerics 'instigated ... acts of sabotage,' wounding 25 - CNN.com
05 Dec 07:39
At least 25 people were hurt in northern Iraq in alleged "acts of sabotage" by men "instigated" by Muslim clerics, a Kurdish leader said.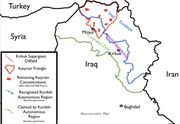 Anna Eshoo and the Ignored Plight of the Assyrians
08 Nov 13:52
The Assyrians once received global attention. Their cause was fairly well known in the early 20th century, when an estimated 500,000 to 750,000 members of their community were slaughtered by Ottoman and Ottoman-allied forces during World War I, in a...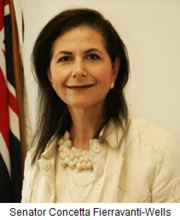 Australian Senator Discusses Assyrian Genocide in Parliament
03 Sep 23:51
Recently I attended a commemoration seminar at the New South Wales parliament organised by the Australian chapter of the Assyrian Universal Alliance.

Assyrian Rights | Speaking up against the persecution of Assyrians in the Middle East
08 Aug 11:01
Mideast Youth latest project to support the cause of the Assyrians in the Middle East.

Assyrian Rights Website Launched
07 Aug 21:17
A new website dedicated to promoting and protecting Assyrian (also known as Chaldean and Syriac) rights has been launched by mideastyouth.com.

Turkey's Assyrians Demanding Right to Own Names
20 Jul 16:34
Members of Turkey's Syriac [Assyrian] Christian community are leading a legal struggle to adopt last names that reflect their identity despite a Constitutional Court ruling earlier this year that barred one Syriac from altering his last name.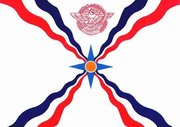 UNPO: Assyria: Australian MP Moves To Increase Support For Iraqi Minorities
29 Jun 18:39
The Hon. Mr. Chris Hayes MP, in coordination with the Assyrian Universal Alliance, has spoken out against abuses of human and indigenous rights in Iraq

Scholar Speaks on Assyrian Genocide
29 Jun 18:38
Hannibal Travis is an Assyrian scholar who teaches and conducts research in the fields of cyberlaw, intellectual property, antitrust, international and comparative law, and human rights.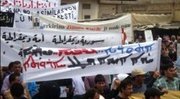 Breaking News: Tens of Assyrians Arrested in Qamishly, Syria - ado-world.org
20 May 15:29
On Friday, May 20, 2011, following the peaceful protests in Qamishly, the Syrian Security Forces raided the headquarters of the Assyrian Democratic Organization and arrested tens of Assyrians (Chaldeans Syriacs). The names that we have received so...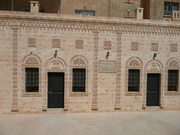 Turkish Supreme Court Rules Against Assyrian Monastery
07 May 12:22
In a ruling issued on January 26, 2011, Turkey's Supreme Court granted substantial parts of St. Gabriel Monastery, an Assyrian Christian religious center established in 397 A.D. in south-east Anatolia, to the Turkish Treasury.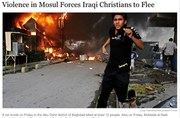 Untitled Document
07 May 12:20
Every refugee crisis creates tragic stories, but in the case of Iraqi refugees in Lebanon, part of the tragedy lies in how absurd people's situations become.

Iranian Minorities Human Right Organisation (IMHRO): UNPO: Assyria: European Parliament Discusses Iran Crackdown
07 May 12:14
Iran's Christian community is amongst the religious minorities currently bearing the brunt of a new government crackdown that has left dozens in prisons and hundreds fearful of their future within the country

HUMAN RIGHTS REPORT DOCUMENTS PLIGHT OF ASSYRIANS IN IRAQ - TheCypressTimes
07 May 12:12
The plight of the native Assyrian Christians of Iraq is a serious one that continues to worsen with time.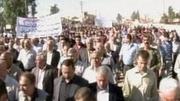 Assyrians Rally for Peace and Justice for Iraqi Christians
07 May 12:10
Thousands of people have marched through the northern Iraqi city of Mosul to protest against Sunday's attack on one of the Baghdad's largest churches.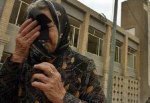 IRAQ Islamic group in Baghdad: "Get rid of the cross or we will burn your Churches". - Asia News
07 May 12:08
"Get rid of the cross or we will burn your Churches". This is the threat aimed at the Chaldean Church of Sts Peter and Paul, located in the ancient Christian quarter of Baghdad, Dora.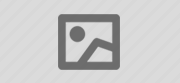 The Pirates' Log - Assyrian community urges end to Christian persecution in Iraq
07 May 12:06
For many of us, October 31 marks a day of passing out treats, wearing masks, or engaging in a few harmless tricks. For the minority community of Christian Assyrians in Iraq, it was a day of true horror that demonstrated their long standing...

UNPO: Assyria: Australian Senator Raises Concerns for Assyrians in Iraq
07 May 12:04
I rise to speak on an important issue relating to the continued persecution of the Assyrian community in the Middle East and in particular Iraq.

Continuing Persecution Renews Calls for Assyrian Safe-Haven in Iraq
07 May 12:03
Assyrian Christians (also known as Chaldeans and Syriacs) continue to be targeted within Iraq. Recent attacks have highlighted the varied groups perpetrating the attacks.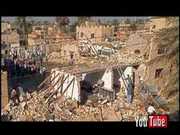 Assyrian Christians of Iraq facing extinction part (1) posted by Ashoor Baba, Assur Entertainment
07 May 11:59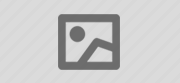 UNPO: Assyria: Human Rigths situation in Iraq, Turkey and Syria
07 May 11:57
In Iraq, Assyrians have not been recognized as a distinct minority but rather as a religious minority. Thus, in the north the various Kurdish groups refer to the Assyrians as Kurdish Christians whereas elsewhere in the country they are considered...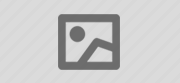 Assyrian Persecution
07 May 11:56
Below is a list of such oppression and murder by year dating back from the fall of Saddam's dictatorship in April 2003. This list reflects only the reported incidents.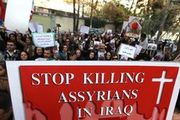 PressTV - Iran Assyrians support Iraq's Christians
07 May 11:48
Hundreds of Iranian Assyrian Christians held a demonstration in front of the UN office in Tehran on Monday to condemn the October 31 massacre of Christians in Baghdad's Sayidat al-Nejat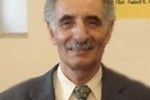 IRAN-The arrest of the Assyrian leader of the Kermanshah Church
07 May 11:45
After the most recent closure of yet another of the very few remaining open churches throughout Iran, The evangelical church of Kermanshah, the pastor of the church, Rev. Wilson Issavi, while visiting one of his old friends in Shahin Shahr, Isfahan,...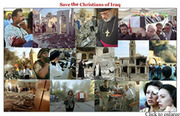 Assyrian Church of the East calls for Assyrian rights in Iraq
07 May 11:40
An approximate computer translation of the Assyrian Church of the East letter, in Arabic, to the Iraqi leaders asking them to restore the representation rights of the Assyrians in that county

Assyrians appeal to the parliament of the Republic of Armenia | AssyriaTimes.com
07 May 08:11
No land in the history of mankind has witnessed inhuman practices such as murder, destruction, cruelty and looting as Near East.

Assyrian Woman Killed In Her Baghdad Home
07 May 08:01
A new episode of violence against Christians was recorded in Iraq. Several armed men broke into a woman's home in Baghdad, opening fire and killing her on the spot and then vanishing with her belongings.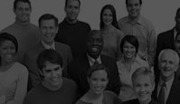 Raising awareness of the disappearing Assyrians « Persecution News
07 May 08:00
"Soon, we may no longer exist," says an Assyrian-American reporter with the Daily News referring to the accelerated attacks and mass exodus of Assyrian Christians from their homeland in Iraq.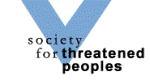 Two Christian Assyrian-Aramaeans in Syria imprisoned : Support Kurds in Syria
07 May 07:55
Two young Christian Assyrian-Aramaeans have been in police custody for one week now in Syria because they waved Assyrian flags at a concert.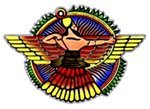 The Assyrian Dream by ~Assyrianic on deviantART
07 May 07:54
We have a dream that one day all Assyrians will have human rights, freedom of speech, the freedom to practice their Christian faith, and the freedom to be emancipated from fear and hardship.

Assyrians: "3,000 Years of History, Yet the Internet is Our Only Home" | Cultural Survival
07 May 07:54
Assyrians started their immigration to the U.S. and Europe more than 100 years ago. The Assyrians of today number more than five million and are the direct descendants of the ancient Assyrian and Babylonian empires.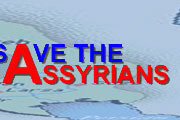 Save The Assyrians
07 May 07:52
The towns and villages in our ancestral homeland must be secured for Assyrians, so that those who have recently left Iraq for Syria, Jordan and further a field, can return to their homes in an orderly manner, in accordance with international law.

Assyrian Christians face destruction in Iraq | Religious Freedom: A New Europe Special Edition
07 May 07:46
New Europe has asked me to write an article for this supplement focusing on religious freedom, particularly regarding the situation being faced by the Assyrian Christians of Iraq.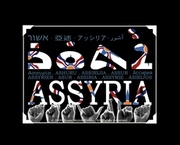 I Am Assyria « Rosie Malek-Yonan's Weblog
07 May 07:52
I Am Assyria "I am an Assyrian. That is not negotiable. I may not have a country with boundaries, but my country is in me. My country is in my soul...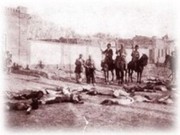 Not Many Scholars Focus on the Assyrian Genocide | Global Security News
07 May 07:51
In Seyfo Center's series of interviews with scholars of the Assyrian Genocide, Joseph Haweil spoke with Sydney's Racho Donef. Dr. Donef was born in Istanbul and migrated to Australia in the 1980s.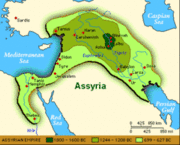 Human Rights 2010 Report on Assyrians in Iraq « Iraqi Translators and Christians
07 May 07:41
The plight of the native Assyrian Christians of Iraq is a serious one that continues to worsen with time. The Assyrians have suffered greatly last century, suffering genocide under an ailing Ottoman regime in Turkey and massacres by the ruling...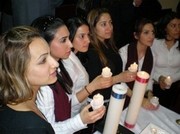 Iraqi Assyrian Christians Genocide: Global Companies & International Trade Organizations Could Strategically Transition Poverty Incited Sectarian Violence to Market Based Commerce | World Poverty and Human Rights Online
07 May 07:41
Assyrian Christians are located worldwide in the millions. Just under a million reside in the Middle East, and about 250,000 remain in Iraq around the northern city of Mosul.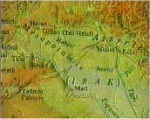 International Human Rights Violations Against the Assyrians in the Middle East
07 May 07:40
We, the Assyrians and friends of Assyria, would like to bring your attention to the unacceptable number of atrocities and persecutions being committed against our people in the internationally protected United Nations "Safe Haven" in northern Iraq...