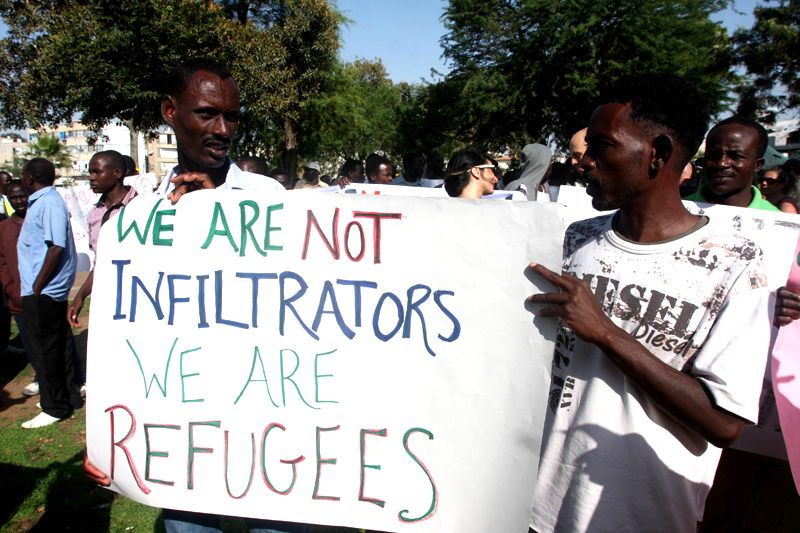 Asylum Seekers in Africa
More and more, African countries have shown extreme reluctance in accepting refugees and asylum seekers, in part due to the increased tensions between the continent's nations. A lack of sufficient funds and resources to care for even their own citizens, combined with widespread xenophobia, has often resulted in these same refugees finding themselves in a similar or worse situation than that from which they escaped. Additionally, already accepted refugees face forced evictions. In some countries, such as Zimbabwe, those seeking asylum are targets of crime and harassment.

Loading Voice

New Publications on Africa; MENA; and Humanitarian Assistance | Refugee Archives Blog
12 Oct 04:18
Details of these new resources were originally found on the Forced Migration Current Awareness Blog produced by Elisa Mason. Publications on Africa: 'Because I am a stranger': Urban Refugees in Yaoundé, Cameroon, New Issues in Refugee Research,...
Eli Yishai orders mass roundup of Sudanese migrants, including Darfur genocide survivors Israel News | Haaretz Daily Newspaper
06 Oct 12:16
Campaign, set to begin October 15, was approved by Prime Minister's Office; interior minister also plans to arrest and deport Eritrean migrants.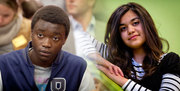 Dutch Parliament suspends deportation of young asylum seekers | Radio Netherlands Worldwide
23 Sep 07:20
Dutch Parliament has voted to suspend the deportation of young asylum seekers who have been in the Netherlands longer than five years at least until a new government is formed. The vote was taken on ...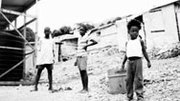 Sister gives hope to trafficked migrants – The CNN Freedom Project: Ending Modern-Day Slavery - CNN.com Blogs
21 Sep 15:05
In the free clinic for migrants run by the Physicians for Human Rights-Israel, where she volunteers as a nurse, Sister Aziza examines the African refugees. She sees burns and whip marks on the body of one of the men who fled to Israel though the...

allAfrica.com: Africa: Child Migrants Illegally Imprisoned
21 Sep 15:04
allAfrica: African news and information for a global audienceBingi spent 10 months at Dzaleka Refugee Camp in Malawi before learning that his uncle had moved to Durban, South Africa. After finally establishing contact, he received money from his...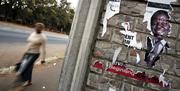 Asylum seekers to be reunited with families
21 Sep 15:03
The purpose of the event is to reunite families of refugees/asylum seekers who have great difficulty in bringing family members after being awarded their stay in the United Kingdom. Problems encountered by refugees include reuniting with their...

Asylum seekers in Libya: one man's story of prison conditions | World news | guardian.co.uk
21 Sep 15:01
Picked up by a boat in the Mediterranean while fleeing Eritrea, 'Kibrom' describes the reality of Libyan detention camps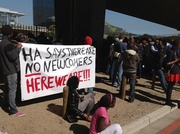 Asylum seekers live in hope that Home Affairs will respect court order | West Cape News
18 Sep 07:18
12/09/2012 Since arriving in Cape Town in August after fleeing political turmoil in the Democratic of Congo's (DRC) Boma province, Hussein Juma has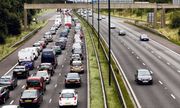 Asylum seeker in court charged over M62 crash which killed 20-year-old Leeds woman | Rochdale Observer - menmedia.co.uk
17 Sep 14:18
An asylum seeker has appeared in court charged with causing the death of a young woman in a head-on motorway crash.

allAfrica.com: Egypt: End Sinai Nightmare for Migrants - Target Traffickers Who Detain, Torture, Sexually Assault Hundreds
15 Sep 15:16
Egypt should use its increased security force presence in the Sinai Peninsula to free hundreds of migrants held for ransom and abused by human traffickers and other criminals. Security forces should detain, investigate, and prosecute the traffickers.

allAfrica.com: Liberia: Grant Rejects Refugees Relocation
15 Sep 15:15
Tern — Grand Gedeh County's District #3 Representative Alex Grant has rejected recent call by Superintendent Peter Solo for Ivoirian refugees in the county to be relocated to another county to save Grand Gedeh from military attacks. Grant said...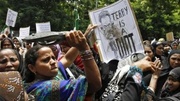 Top DRC opposition figure seeks asylum from S.Africa in Burundi| Reuters
15 Sep 15:14
KINSHASA (Reuters) - A top opposition figure in the Democratic Republic of Congo wanted by the government on treason charges is seeking asylum in the South African embassy in neighbouring Burundi, a spokesman said.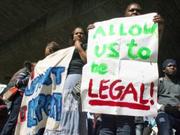 Home Affairs 'penalising' asylum seekers - Politics | IOL News | IOL.co.za
15 Sep 15:04
South Africa's Premier Online News Source. Discover tCape Town - The Home Affairs Department is undermining the judiciary by not taking applications from asylum seekers, nearly two weeks after they were ordered to do so by the Western Cape High...

allAfrica.com: South Africa: People of Colour Not Welcome
14 Sep 19:36
allAfrica: African news and information for a global audience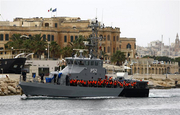 EU: Step Up Sea Rescues to Save Lives | Human Rights Watch
14 Sep 18:42
(Milan) – The deaths of scores of migrants and asylum seekers in the Mediterranean over the past 48 hours should prompt concerted European Union action to limit further deaths in the Mediterranean, Human Rights Watch said today. 

Government announces increase in refugee intake | ABC Radio Australia
14 Sep 18:42
Australia will boost its refugee intake by more than 6,000 people per year under changes announced by Prime Minister Julia Gillard today.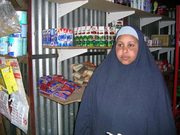 IRIN Africa | SOUTH AFRICA: Police target foreign traders in Limpopo | South Africa | Governance | Refugees/IDPs | Security
14 Sep 18:40
Theme (s): Governance, Refugees/IDPs, Security,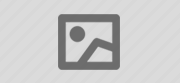 Somaliland: Detentions and Deportations of Ethiopian Refugees & Asylum Seekers | Human Rights League of the Horn of Africa
14 Sep 18:39
                      HRLHA Appeal and Urgent Action September 06, 2012 The Human Rights League of the Horn of Africa (HRLHA) would like to express its deep concern regarding the disturbing situations of Ethiopian refugees and...

Sudan Urged by Amnesty to Stop Deporting Eritrean Asylum Seekers - Bloomberg
14 Sep 18:38
Sudan should halt the deportation of asylum seekers from Eritrea because they face detention and torture by the Eritrean authorities, Amnesty International said.

allAfrica.com: East Africa: Somaliland - Stop Deporting Ethiopian Refugees - Dozens, Including Women, Children, Forced Back to Ethiopia
14 Sep 18:36
allAfrica: African news and information for a global audience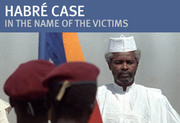 Somaliland: Stop Deporting Ethiopian Refugees | Human Rights Watch
14 Sep 18:34
(Nairobi) – The Somaliland authorities should immediately stop deporting Ethiopian refugees and asylum seekers to Ethiopia.

The refugee crisis in southern and central Africa
14 Sep 18:34
« Humanitarian assistance: a right or a policy? Case study: the Security Council and the armed conflict in the former Yugoslavia The Role of Forgive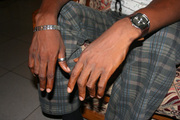 IRIN Africa | AFRICA: "Sexual refugees" struggle to access asylum | Kenya | Uganda | South Africa | Zambia | Zimbabwe | Gender Issues | Human Rights | Refugees/IDPs
14 Sep 18:33
Theme (s): Gender Issues, Human Rights, Refugees/IDPs,
Countries With The Most Pending Asylum Seekers In Africa
14 Sep 18:32
List: All persons whose application for asylum or refugee status is pending in African nations, at the end of 2009/beginning of 2010 - UNHCR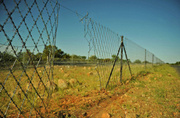 IRIN Africa | SOUTH AFRICA: Asylum-seekers resort to border jumping | South Africa | Zimbabwe | Health & Nutrition | Migration | Refugees/IDPs | Security
14 Sep 18:32
Theme (s): Health & Nutrition, Migration, Refugees/IDPs, Security,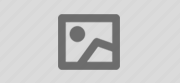 South Africa struggling with asylum seekers - Boston.com
14 Sep 18:31
Home / News / World / Africa var archivedState=0; South Africa struggling with asylum seekers April 12, 2012 E-mail| Print| Text size – + E-mail E-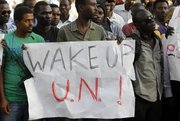 Daily Maverick - South Africa, the asylum-seeker's paradise
14 Sep 18:17
Holed up in the Ecuadorian Embassy in London, Julian Assange is the world's most famous asylum seeker. But he's not the only one. A similar situation unfolded last week in Burundi, where a Congolese politician claimed refuge at the South African...