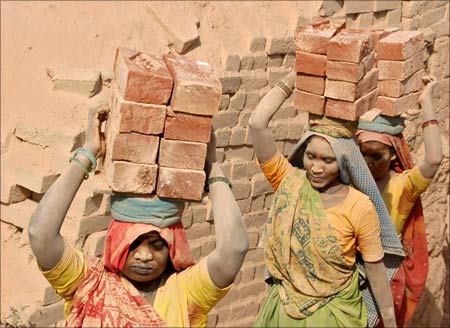 Bonded Labour in Pakistan
Much of Pakistan's population resides and works in rural areas where 64% of the land is owned by a mere 5% of the wealthy feudal landowners. These landlords often possess so much power the freely exercise "bonded labor" and are known to abuse and kill workers without any repercussions from the law. Bonded labor forces individuals into slave labor for acquired debts, wherein workers are deceived into more accumulating more debt -- effectively holding them captive. Today, more women and children are being forced into bonded labor as they attempt to pay off their family's debts. As the situation worsens, people have begun to call upon the United Nations to investigate and put an end to these human rights violations.

Loading Voice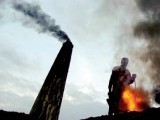 Bonded labour: Brick kiln workers of Pakistan urged to unite – The Express Tribune
05 Dec 19:08
Over 250 kiln workers promise to fight for minimum wage, social security.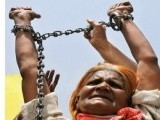 Three to eight million people work as bonded labour in Pakistan – The Express Tribune
08 Nov 17:46
HRCP protests outside Karachi Press Club on Dec 30.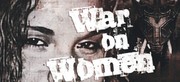 War on Wonen | Pakistan Today | Latest news | Breaking news | Pakistan News | World news | Business | Sport and Multimedia
08 Nov 16:22
Around one million females are traded for money annually in Pakistan, India and Bangladesh and many women from these regions are smuggled into foreign lands for prostitution and bonded labour.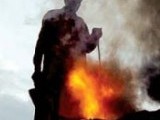 Modern day slavery: 'Bonded labour continues at brick kilns' – The Express Tribune
08 Nov 16:22
Workers caught in snare of loans remain chattel in hands of brick kiln owners.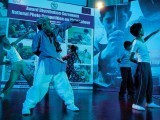 Awards ceremony: 'Even a single child in the workplace is one too many' – The Express Tribune
08 Nov 16:21
Child labour highlighted through photography competition.

HR Council at Geneva scrutinises HR situation report in Pakistan | Business Recorder
08 Nov 16:21
Human Rights' Council at Geneva scrutinised the second HR situation report under the procedure of Universal Periodic Review (UPR) in Pakistan after fo

PAKISTAN: UPR report lacks objective realism and denies the reality concerning human rights — Asian Human Rights Commission
08 Nov 16:19
For the United Nations Universal Periodic Review (UPR) on Pakistan, the country presented a four-year working report of how the government improved the state of human rights in Pakistan. Ms. Hina Rabbani Khar, the foreign minister leading the...

Does feudalism exist in Sindh? | DAWN.COM
08 Nov 16:18
Dawn.com Newspaper Does feudalism exist in Sindh? From the Newspaper | 4th November, 2012