CKDu Epidemic among sugarcane workers in Nicaragua
A form of Chronic Kidney Disease of unknown etiology (CKDu) has reached epidemic proportions among sugarcane workers in Western Nicaragua. In the municipality of Chichigalpa, Nicaragua, 68% of the men have CKDu. Current medical research is being conducted by CISTA of UNAN-Leon, La Isla Foundation, SALTRA, and various universities including Boston University, Mt. Sinai University, and others. This is a human rights issue where intimidation is being utilized against the affected members and their families in the communities within the context of systemic violence.

More

Loading Voice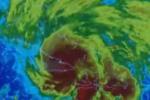 Mystery epidemic tied to sugarcane | MNN - Mother Nature Network
27 Oct 13:19
NBC's Kerry Sanders reports from Nicaragua on an inexplicable epidemic in Central America where more than 16,000 people — mostly sugar cane workers — have died from incurable chronic kidney disease.

Chronic kidney disease: 'Silent killer' may have multiple triggers - Open Channel
27 Oct 13:17
Scientists hunting for a "silent killer" in the jungles of Nicaragua believe they have identified one reason that sugarcane workers are dying of kidney disease at an astounding rate, but they also are uncovering clues suggesting that other...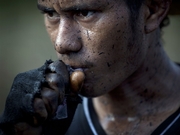 Mystery kidney disease decimates Central America sugarcane workers - Open Channel
27 Oct 13:16
CHICHIGALPA, Nicaragua – You won't see a road sign pointing to "La Isla de Viudas," or "The Island of Widows," as it's not the community's official name. It's a nickname born from a horrific body count.  In the past 10 ye …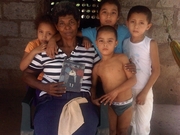 In Nicaraguan sugarcane community, workers stare death in the face - Open Channel
27 Oct 13:15
CHICHIGALPA, Nicaragua – A journey to the heart of Nicaragua's sugarcane industry offers a glimpse into a world beyond desperation.   Rather, it is a land of resignation.   In Chichigalpa's "La Isla" district, many men know...