Croatian Activists Arrested in Protest against Destruction of City Center
A protest in Croatia's capital against the destruction and construction in Zagreb's historical center ended on July 15th with the arrest of 115 activists, the largest number of protesters detained in Croatia in the last decade. The activists, who've been camping on the site for months, gained wide public support in Croatia because of their stand against the elite and corrupt businessmen.

Loading Voice
"Počeo proces debandićizacije" - Politika / Business.hr - Jedna adresa za sve.
21 Jul 11:01
Čelnici Zelene akcije i Prava na grad Tomislav Tomašević i Teodor Celakoski danas su naglasili kako neće odustati od zahtjeva za raspisivanjem referenduma za opoziv gradonačelnika Milana Bandića što će tražiti od zagrebačke Gradske...
Twitter / Kruno: Protests against destructi ...
19 Jul 06:28
Protests against destruction of the city center of #Zagreb: http://is.gd/duObW. #Croatia
Over 130 protesters arrested in downtown Zagreb - Daily - tportal.hr
16 Jul 16:30
More than 130 activists and citizens have been arrested since Thursday morning for putting up passive resistance to the continuation of construction works in Varsavska Street in downtown Zagreb, the police said. Citizens have been arrested for...
Kosor: Zbivanja oko Varšavske tema su za SDP | SrbijaNet
16 Jul 16:20
Varšavska ulica u centru Zagreba, poprište sukoba policije i nevladinih aktivista, koji se protive uzurpaciji javnog prostora u privatne svrhe, tema su koja se tiče pre svega gradskih vlasti u Zagrebu, dakle Socijaldemokratske partije, ocenila...
Uvod u revoluciju: Varšavska je protest protiv političkih elita – Nacional.hr
16 Jul 16:19
Jer jednako kao što su prije mjesec dana stotine tisuća ljudi potpisali sindikalnu peticiju, prvenstveno zbog osjećaja kako je u Hrvatskoj legalizirana društvena nepravda, tako Varšavska sve više simbolizira otpor hobotnici ovdašnje...
Activists call onto two largest parties to deal with 'Varsavska case' - General News - Croatian Times Online News - English Newspaper
16 Jul 16:18
Report on Croatian Times english news online newspaper: Activits from Zelena Akcija (Green Action) and Pravo na Grad (Right to City) have announced a peaceful protest in front of the headquarters of the Croatian Democratic Union (HDZ) and Social...
Activists detained at Zagreb construction site - Taiwan News Online
16 Jul 16:16
Police in Croatia's capital have detained more than 20 activists including an independent City Hall member and a journal
Start of Works in Varšavska - Police Arrests Protesters | SEE Portal - Homepage
16 Jul 16:15
South Asia SouthEast EuropeUKUnited StatesAustriaFinland
Croatia: Peaceful protest against usurpation of public space in Zagreb - no comment | euronews
16 Jul 16:14
nocomment - Croatia: Peaceful protest against usurpation of public space in Zagreb | euronews : No Comment | euronews: watch the international news without commentary as free video on demand or on our Youtube tv channel : No Comment TV.
Global Voices in English » Croatia: Official Zagreb Protest Blog
16 Jul 16:12
Global Voices is an international community of bloggers who report on blogs and citizen media from around the world. Learn why »
BSANNA News - BSANNA NEWS
16 Jul 16:11
2010-07-16 UKRINFORM In Zagreb, arrested more than 100 participants protest KYIV, July 16. (UKRINFORM). Zagreb police arrested more than 100 partic...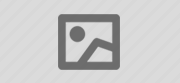 The Associated Press: Activists detained at Zagreb construction site
16 Jul 16:08
(AP) – Jul 15, 2010