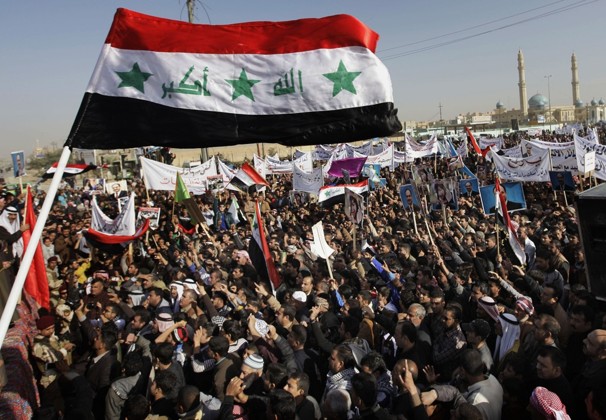 Demonstrations in Iraq
Demonstrations erupted in Iraq after Shia Prime Minister, Nouri al-Maliki, detained the bodyguards of the country's Sunni finance minister. Over 60,000 Sunnis in Iraq began protesting the government's favoritism towards the Shia population at the end of December 2012. Many Iraqis fear that al-Maliki is becoming a dictator, are concerned that he is failing to provide citizens with necessary public services, and are demanding he release all those unjustly detained. Although these demonstrations have been relatively peaceful, security forces resorted to gunfire to disperse the protesters. Al-Maliki responded to the protests by releasing 700 women from prison, but has warned against the continuation of more protests.

Loading Voice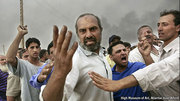 Photographs of Iraq: The stories that remain untold | The Economist
27 Feb 04:21
A STREAK of semi-dried blood runs across an Iraqi boy's face. A father and his three sons guard their Kadhamiya neighbourhood from looters. Children in a Shiite...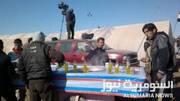 السومرية نيوز | المجتمع العراقي | في اعتصام الرمادي.. حفلات زواج وختان وبطولات قدم ومحيبس وانترنت مجاني
26 Feb 08:33
السومرية نيوز/ الأنبار إلى وقت قريب، كانت فكرة توقف السيارة على الطريق الدولي السØ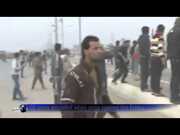 IRAQ Sectarian Divide: Troops Open Fire On Stone-Throwing Sunni Demonstrators, 7 Killed JAN.25.13
01 Feb 05:45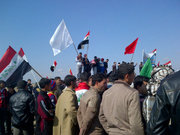 Fallujah, Yan, Iraq
01 Feb 04:32
janearraf: Prayers in #Fallujah - thousands still coming in #Iraq ant-government protest - leaders appeal for non-violence. http://t.co/6HSHGkBR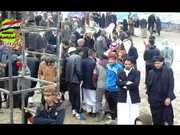 مظاهرات الحويجة جانب من مظاهرات واعتصامات في ساحة الغيرة والشرف في قضاء الحويجة بتاريخ 31 1 2013
31 Jan 14:31
MIDEAST - Army kills six as Iraqi protesters call for PM to quit
29 Jan 04:00
Six demonstrators were killed and 35 wounded when soldiers opened fire west of Baghdad...

Iraq troops kill four in clashes with Sunni protesters| Reuters
26 Jan 14:32
FALLUJA, Iraq (Reuters) - Iraqi troops shot dead at least four people during clashes with Sunni Muslim protesters in Falluja on Friday in escalating unrest against Shi'ite Prime Minister Nuri al-Maliki.A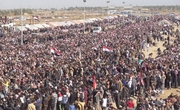 Iraqi man sets himself ablaze in anti-govt protest | Iraq | World Bulletin
24 Jan 14:34
TURKEY NEWS, WORLD NEWS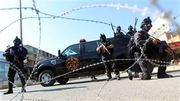 العراق: حملة ضد القاعدة في ظل احتجاجات متواصلة
20 Jan 12:30
السلطات الأمنية تقول ان قوات الجيش والشرطة تمكّـنت في حملة نـفذتها عند مثلث الحدود بين سوريا والأردن على مدى الأيام الماضية من تدمير...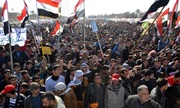 Iraqi protests defy the Maliki regime and inspire hope | Ross Caputi
19 Jan 11:34
Thursday 17 January 2013 18.56 GMT Iraqi protests defy the Maliki regime and inspire hope Outside analysts view the protest movement in Iraq via the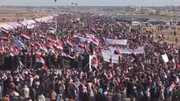 Yahoo! Video Detail for Thousands protest in Iraq
16 Jan 07:34
Tens of thousands of Sunni Muslims protest in Iraq. Rough Cut (no reporter narration).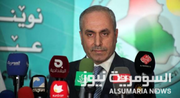 السومرية نيوز | سياسة العراق | العراقية تشكر القوات الأمنية على حماية تظاهرات اليوم وتدعوها لتوفير نفس الحماية لتظاهرات المحافظات
13 Jan 06:28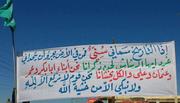 Protest banner in Iraqi Demonstration
10 Jan 01:55
"....We, ahlu Sunnah are the sons of Abu Bakr, Umar, Uthman and Ali..." Some of the saying in this protest banner.#Iraq via @ali_aub75 / Twitter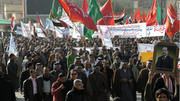 Thousands protest in Shiite provinces in southern Iraq – CNN Belief Blog - CNN.com Blogs
10 Jan 01:51
By Mohammed Tawfeeq, CNN (CNN) -- Thousands of government supporters demonstrated in at least five Shiite provinces in southern Iraq on Tuesday, opposing protests by thousands of people in mainly Sunni provinces that have gone on for more than two...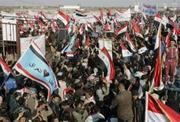 .:Middle East Online::Iraq closes border with Jordan amid ongoing demos:.
09 Jan 02:25
First Published: 2013-01-09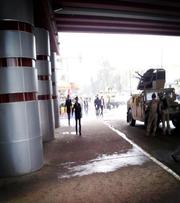 Iraq, Alarabiya, Baghdad, Musel, Iraq_spring, ربيع_العراق
08 Jan 01:26
springIraqiEng: #musel under army control to stop pro democracy protest #iraq #iraq_spring #ربيع_العراق http://t.co/Nvguzt7G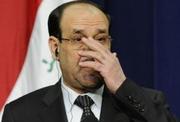 .:Middle East Online::Iraq back on the brink: Will early elections break deadlock?:.
07 Jan 15:28
Iraq back on the brink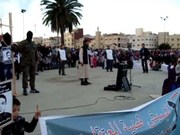 طنجة تنسيقية المعتقلين والمفقودين المغاربة في العراق تنظم وقفة تحسيسية 06 01 2013 تحي احتجاجات الأنبار
07 Jan 15:22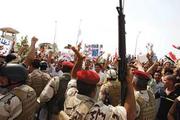 الجيش العراقي يستخدم الرصاص الحي لتفريق احتجاج في الموصل | وكالة الصحافة المستقلة
07 Jan 15:21
الجيش العراقي يستخدم الرصاص الحي لتفريق احتجاج في الموصل  منشور في: 4:56 م, يناير 7, 20
خشية في طهران من تواصل الاحتجاجات في العراق في ظل استمرار الازمة السورية : AL Quds
07 Jan 15:20
جريدة القدس هي صحيفة يومية سياسية ناطقة بالعربية أسسها محمود أبو الزلف في القدس سنة 1951.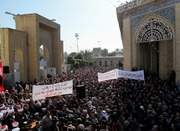 Can a 'Sunni Spring' turn into an 'Iraqi Spring?' - By Fanar Haddad | The Middle East Channel
07 Jan 15:11
Posted By Fanar Haddad Monday, January 7, 2013 - 11:37 AM Share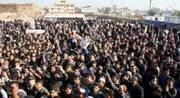 السومرية نيوز | سياسة العراق | مجلس نينوى: سنقيم دعوى ضد القائد العام للقوات المسلحة وقيادة العمليات بسبب قمع المتظاهرين
07 Jan 12:28
السومرية نيوز/ نينوى أعلن مجلس محافظة نينوى، الاثنين، أنه قرر إقامة دعوى ضد القائØ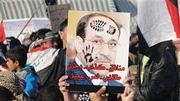 Iraqi Police Fire In Air As Sunnis Protest In Mosul
07 Jan 12:28
Iraqi troops have fired in the air to disperse Sunni Muslim protesters in the northern city of Mosul.

Iraq Sunnis block trade routes in new protest - Middle East - Al Jazeera English
06 Jan 12:26
Tens of thousands of protesters gather in Anbar province to denounce allegedly sectarian policies of PM Nouri al-Maliki.