Developments in Post-Mubarak Egypt
In early February 2011, Egypt's long-term authoritarian ruler, Hosni Mubarak, was deposed during the country's revolution. While political and social changes are found across Egypt, progress is slow and many rights issues remain to be addressed. The treatment of minorities has only deteriorated since the fall of Mubarak's dictatorship, with women and Coptic Christians, for example, becoming objects of persecution. In addition, impunity for violations against citizens during the revolution is rampant, with many of those complicit in abuses being acquitted. In June 2012, former-Muslim Brotherhood member, Mohammad Morsi, was elected Egypt's new president. The same month, Egypt's Supreme Constitutional Court, however, moved to dissolve the country's elected parliament, indicating the ongoing power struggle between Morsi and the army-backed courts.

Loading Voice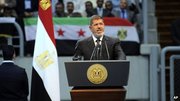 BBC News - Morsi gives Egypt governorships to Islamist allies
18 Jun 16:50
Egypt's President Mohammed Morsi has appointed a number of Islamist allies as regional governors.

Egypt investment minister aims for 7 percent growth in two years| Reuters
18 Jun 16:48
CAIRO (Reuters) - Egyptian Investment Minister Yehya Hamed said on Monday he aimed to boost Egypt's anemic economic growth to as high as 7 percent in two years by improving the environment for private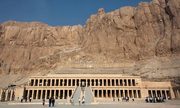 Egypt's Mohamed Morsi appoints hardline Islamist to govern Luxor | World news | guardian.co.uk
18 Jun 16:48
Concerns for tourism as governor is member of Gamaa Islamiya, the militant group responsible for 1997 Luxor massacre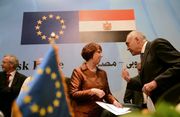 EU's 1 bn euro aid to Egypt 'ineffective' | Fox News
18 Jun 16:47
A billion euros of EU aid channelled to Egypt before and after the January 2011 uprising that ended Hosni Mubarak's reign failed to improve human rights and governance, or reduce corruption, auditors said Tuesday.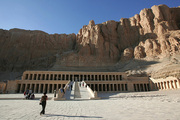 Egypt appoints member of terror group that once massacred tourists to run tourism region
18 Jun 16:46
Egypt appoints member of terror group that once massacred tourists to run tourism region By Max Fisher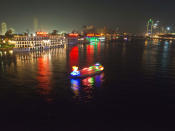 Egypt and Ethiopia try to roll back threats of war - CBS News
18 Jun 16:45
A hydroeletric dam plan in Ethiopia may threaten Egypt's lifeblood: the Nile River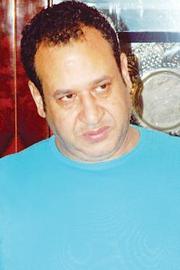 Nakhnoukh detained, banned from travel in new charges | Egypt Independent
18 Jun 15:49
High-ranking investigation magistrate Ahmed Idris on Tuesday ordered the detention of Sabri Nakhnoukh for 15 days pending investigation, amid fresh charges the controversial figure had stolen land. Nakhnoukh, who has faced a spate of charges since...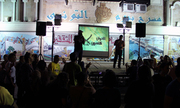 Alexandria theatre 'occupation' enters fourth day - Stage & Street - Arts & Culture - Ahram Online
18 Jun 11:39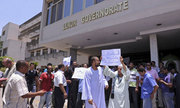 Protests in northern Egypt, Luxor against Morsi-appointed governors - Politics - Egypt - Ahram Online
18 Jun 09:31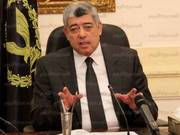 Interior minister: Islamists should not protest on 30 June | Egypt Independent
18 Jun 07:52
Interior Minister Mohamed Ibrahim called on Islamists not to stage any protests on 30 June, as clashes between supporters and opponents of President Mohamed Morsy would be tantamount to a "furnace of war." Ibrahim also called on secular forces...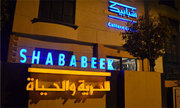 Culture centre in Moqattam district hosts forums on arts protests - Stage & Street - Arts & Culture - Ahram Online
18 Jun 03:27
FM: Egypt agrees to solve dam dispute with Ethiopia | Egypt Independent
17 Jun 15:58
Foreign Minister Mohamed Kamel Amr on Monday said he held "clear" and "constructive" talks with his Ethiopian counterpart, in ongoing attempts to reach a solution to the Grand Renaissance Dam dispute on the Nile.

Protests to give new turn to Egypt revolution| Reuters
17 Jun 14:29
CAIRO (Reuters) - Does Egypt face a new revolution?Millions hope so, it seems; they have signed a national petition demanding the president resign and plan to take to the streets on June 30, when Mohamed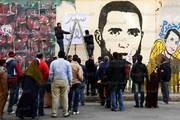 Second acquittal in the case of Sayyed Belal's death | Egypt Independent
17 Jun 08:09
The Criminal Court of Alexandria on Monday acquitted another officer from the now-dissolved state security apparatus who had been charged with the killing of Sayyed Belal in 2011. The court acquitted Captain Ahmed Mostafa Kamel, a state security...

"Rebels" gather 15 million signatures against Morsy ahead of June 30 protest - Page 1
16 Jun 15:01
"Rebels" gather 15 million signatures against Morsy ahead of June 30 protest - Page 1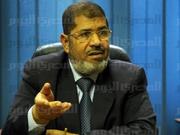 Survey: 54% in favour of early presidential elections | Egypt Independent
16 Jun 13:34
A recent survey conducted by the Egyptian Centre for Public Opinion Research, Basira, has shown that 54 percent of Egyptians are in favour of early presidential elections. Forty-two percent approve of President Mohamed Morsy, and 46 percent...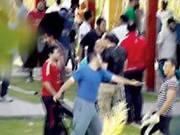 AMAY: Young men learning martial arts in New Cairo | Egypt Independent
16 Jun 07:43
Dozens of young men have been learning to master the martial arts at a school run by the secretary of former Muslim Brotherhood Supreme Guide Mahdi Akef in New Cairo, Al-Masry Al-Youm has reported. Coaches, aged between 20 and 40, gather at around 6...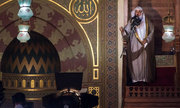 Egypt's Tahrir Imam accuses Saudi sheikh, Endowments Ministry of supporting Brotherhood - Politics - Egypt - Ahram Online
15 Jun 15:00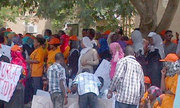 Amid dam row, Ethiopian refugees in Egypt protest rising xenophobia - Politics - Egypt - Ahram Online
10 Jun 03:57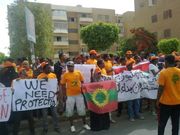 Oromo refugees in Egypt protest Nile dam backlash | Horn of Africa | News
09 Jun 16:00
(OPride) – At least 100 Oromo refugees living in Cairo gathered outside the office of the United Nations High Commissioner for Refugees (UNHCR) on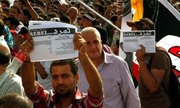 Egypt's opposition decries attack on anti-Morsi Rebel HQ - Politics - Egypt - Ahram Online
07 Jun 13:27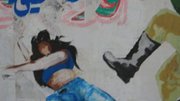 Sexual harassment, the plague of Egypt - SPECIAL PROGRAMME - FRANCE 24
07 Jun 13:23
FRANCE 24's Sonia Dridi has interviewed one of the few women brave enough to come forward after being raped in Tahrir Square, the epicentre of the Egyptian revolution. Watch FRANCE 24's special programme on Saturday, June 8th.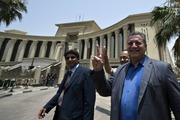 The Constitutional Court's Mark On Egypt's elections - By Zaid Al-Ali | The Middle East Channel
07 Jun 13:22
On May 25, Egypt's Supreme Constitutional Court (SCC) rejected the draft electoral law that the Shura Council had referred to it a month and a half earlier. The SCC found that the draft law did not conform to the 2012 constitution on several...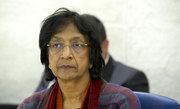 United Nations News Centre - UN human rights chief 'very concerned' by Egypt's conviction of NGO workers
07 Jun 13:22
The head of the United Nations human rights office is closely following the case of 43 non-governmental organization (NGO) workers in Egypt who were convicted, the majority of them sentenced in absentia, her spokesperson today said.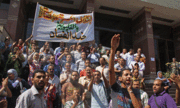 Egypt placed on ILO blacklist due to receding workers' freedoms - Economy - Business - Ahram Online
07 Jun 13:21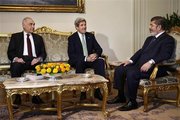 U.S. quietly allows military aid to Egypt despite rights concerns - Yahoo! News
07 Jun 13:20
From Yahoo! News: WASHINGTON (Reuters) - Secretary of State John Kerry quietly acted last month to give Egypt $1.3 billion in U.S. military aid, deciding that this was in the national interest despite Egypt's failure to meet democracy standards....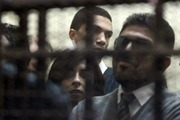 Egypt's NGOs Matter - By Tamara Cofman Wittes | The Middle East Channel
07 Jun 13:20
Yesterday a court in Cairo sentenced dozens of NGO workers -- Egyptians, Americans, and Germans -- to prison for violating laws restricting the operation and funding of civil society organizations in Egypt. The verdict follows hard on Egyptian...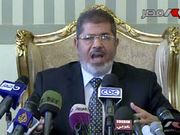 Egypt's president dismisses calls for early vote
07 Jun 13:19
Egypt's embattled president on Friday dismissed calls for early presidential elections as attackers torched the Cairo campaign headquarters of a youth group petitioning for Mohammed Morsi's removal.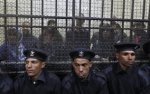 EGYPT Egypt, a court sentences 43 foreign NGO workers to prison - Asia News
07 Jun 13:13
Sentences range from five to two years in prison. 27 foreign nationals also involved, including 17 Americans, tried in absentia. They are charged with having received illegal funding. For the U.S. the verdict is contrary to the democratic transition...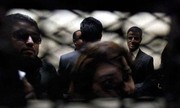 Egypt sentences 43 NGO staffers to 1-5 years in prison - Politics - Egypt - Ahram Online
07 Jun 13:09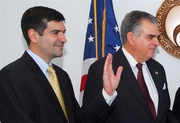 Ray LaHood's son sentenced to jail in Egypt in absentia over pro-democracy dispute - World News
07 Jun 13:08
CAIRO - The son of U.S. Secretary of Transportation Ray LaHood was among 16 Americans sentenced to jail in absentia by a court in Egypt Tuesday, part of a diplomatic dispute over the activities and funding of U.S.-backed pro-democracy groups. Sam...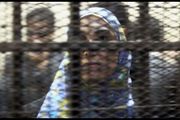 Egypt: NGO prison sentences send chill through civil society | GlobalPost
07 Jun 13:08
Civil society organizations are being restricted and targeted in the post-Mubarak era.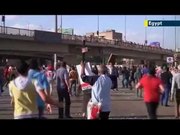 One dead, dozens injured as Muslims in Egypt attack indigenous Coptic Christian churches
21 May 23:18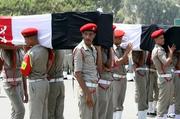 Egypt sends more forces over Sinai kidnapping - Middle East - Al Jazeera English
21 May 23:15
Reinforcements, including helicopters, sent to pressure armed group holding seven members of security forces hostage.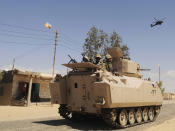 Egypt troops in Sinai sweep mistakenly hit funeral - CBS News
21 May 23:14
Incident comes as police and military search for security personnel kidnapped by suspected militants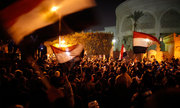 Egypt sees major decline in consumer confidence in Q1/2013: Nielsen - Economy - Business - Ahram Online
16 May 19:59

Investors Flee Egypt as Violence Spreads - Businessweek
16 May 19:58
In a dimly lit Cairo workshop, Hussein spins a metal pipe on a lathe, sending sparks flying. Soon it will become the barrel of a gun. Sometime after that it will join the growing arsenal of illegal weapons on the streets of Egypt.