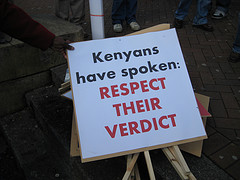 Election Monitoring in Kenya
Following a High Court ruling earlier in 2012, Kenya will hold general elections on March 4, 2013 to choose a president, members of parliament, and local representatives. Many are concerned about the upcoming election, especially as the election 2007 was met with political unrest and tensions between various groups and ethnic groups. The youths of various regions, including in Mathare, are working to ensure that the upcoming election is peaceful, free and fair, and transparent. Mathare was recently granted a representative for its constituency.

Loading Voice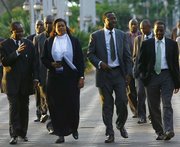 Kenya Presidential Dispute Goes Before Supreme Court - NYTimes.com
28 Mar 16:23
With lawyers claiming there were several instances of blatant voter fraud, the Supreme Court began hearing evidence on the March 7 election.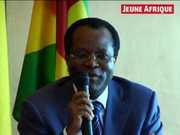 The electoral verdict race between Kenya and Ghana | East & Horn Africa
26 Mar 21:17
Ghana's political rivals are a step closer to resolving their court room deadlock. In Kenya, a similar battle has thus far taken a shorter time to resolve.

Jubilee, New Ford-Kenya sign post-election pact | News24 Kenya
26 Mar 21:12
Justice minister Eugene Wamalwaâs New Ford-Kenya party has formally signed a post-election pact with Jubilee coalition.
Kenyan church moves past painful election history - wistv.com - Columbia, South Carolina |
24 Mar 02:53
Kenyan church moves past painful election history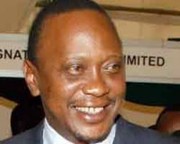 Not Yet Uhuru For Kenya As ICC Trial Gets Complicated
24 Mar 02:52
A LAWYER for Kenya's Deputy President-elect William Ruto, who is charged with crimes against humanity, disclosed on Tuesday that a key prosecution witness has withdrawn, potentially complicating another case related to election violence five years...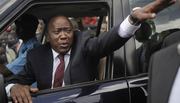 ICC 'will not drop charges' against Kenya's president-elect | News | Africa | Mail & Guardian
21 Mar 16:52
ICC 'will not drop charges' against Kenya's president-elect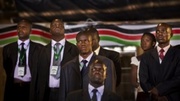 Kenya Electoral Body to Register Legislators Thursday
21 Mar 16:51
IEBC commissioner says electoral group working with transitional authority to ensure a smooth process in spite of the election dispute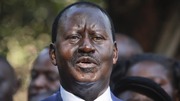 Kenya's PM files court case against election loss - World - CBC News
20 Mar 17:20
Kenya's defeated presidential contender Raila Odinga has filed a peition in the country's Supreme Court asking it to void the disputed election results.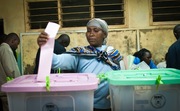 Kenya's Elections #TechFail: What Went Wrong and How Citizen Reporting Won the Day | Wamda.com
20 Mar 17:19
During its recent elections, technology designed to create transparency failed. Yet election monitoring- and the humor of Kenya's Twittersphere- succeeded.

Kenya's Odinga challenges election result - Africa - Al Jazeera English
20 Mar 17:18
Police fire teargas at supporters as the defeated presidential contender files legal objection at the Supreme Court.

ICC prosecutor says Kenyatta case will go to trial| Reuters
20 Mar 17:17
PARIS (Reuters) - The chief prosecutor of the International Criminal Court (ICC) said on Wednesday that Kenya president-elect Uhuru Kenyatta would face a trial on charges of crimes against humanity but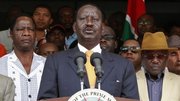 BBC News - Raila Odinga files Kenya election appeal
20 Mar 17:17
Continue reading the main story Kenya Elections Faith restored Kenyatta and the ICC Kenyatta's challenges Tech hub drubbing Kenyan Prime Minister Raila Odinga has filed a Supreme Court appeal against Uhuru Kenyatta's narrow victory in the...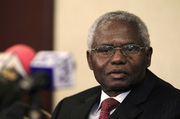 Kenya's Kenyatta urges ICC to drop charges - Africa - Al Jazeera English
20 Mar 17:16
Hearing to consider war crimes charges facing president-elect comes a week after case against his co-accused collapsed.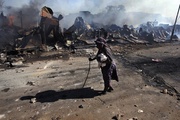 Kenya election: bullets and the economic boom » The Spectator
15 Mar 14:29
Kenya election: bullets and the economic boomIt's a time of hope for machine-gun-toting criminals — and, ultimately, for me 1 Comment Aidan Hartl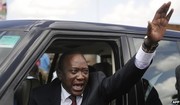 Botswana apologises to Kenya over Kenyatta ICC warning | International
15 Mar 14:28
Botswana apologises to Kenya over Kenyatta ICC warning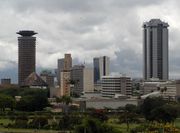 Electoral Fraud And Democratic Struggles In Kenya - OpEd Eurasia Review | Eurasia Review
15 Mar 14:27
Fronts in the struggle for democratic participation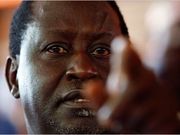 Kenya's Odinga to file Supreme Court election petition on Friday | DefenceWeb
15 Mar 14:27
Defeated presidential contender Raila Odinga will on Friday file a petition challenging the result of Kenya's election, alleging collusion between the president-elect and the electoral commission,..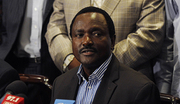 Defeated Kenyan leader delays election petition
15 Mar 14:26
NAIROBI: The party of Kenya's outgoing Prime Minister Raila Odinga, defeated in presidential polls by Uhuru Kenyatta, will file a petition challenging the election result on Saturday, officials said.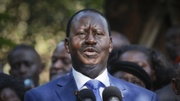 Kenya PM Filing Election Challenge Saturday
15 Mar 14:26
Raila Odinga's party says it will present to court evidence of electoral fraud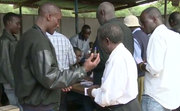 United Nations News Centre - UN human rights monitoring team praises Kenya for successful election process
15 Mar 14:25
A United Nations team deployed to monitor human rights issues during the Kenyan elections today praised the African country for its largely peaceful polls earlier this month.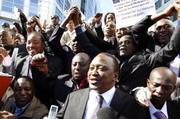 Kenya 2013: The ICC election - Opinion - Al Jazeera English
15 Mar 14:24
Instead of a repeat of the 2007 ethnic conflict, there was an ethnic reconciliation in this election, writes Mamdani.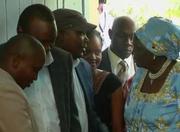 Kenyatta Officially Declared President of Kenya | www.ktvu.com
13 Mar 15:21
(SOUNDBITE)(English) CHAIRMAN OF THE INDEPENDENT ELECTORAL AND BOUNDARIES COMMISSION, ISSACK HASSAN, SAYING: "I therefore declare Uhuru Kenyatta the duly elected president." Kenya's election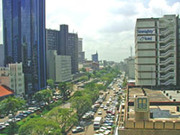 Kenya Broadcasting Corporation: - KBC News
13 Mar 15:19
Kenyan peaceful poll regain investors confidence

Kenya's Odinga seeks evidence from electoral commission - timesofmalta.com
13 Mar 15:18
Kenya's Odinga seeks evidence from electoral commission A man wearing a reflective jacket with the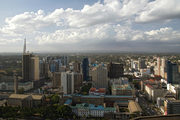 Carter Center Member Lauds Kenya for "Peaceful," "Vibrant" Election - NPQ - Nonprofit Quarterly
12 Mar 16:14
Despite a contentious election, Dr. John Stremlau of the Atlanta-based Carter Center praises Kenya's election authorities. Kenya's previous presidential election resulted in widespread violence.

ICC drops charges against former Kenya official - CNN.com
11 Mar 15:30
The International Criminal Court drops charges against ex-Cabinet Secretary Francis Kirimi Muthaura -- one of four Kenyans accused of crimes against humanity.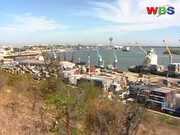 Uganda's traders who use the Kenya Mombasa port are happy that Kenyan election ended peacefully
11 Mar 15:28

allAfrica.com: Kenya: Elections Buried Many Myths of Kenya Politics (Page 1 of 2)
11 Mar 15:21
The 11th General Election in Kenya, particularly the presidential race, has been a real eye-opener.

BBC News - Kenya election: Uhuru Kenyatta hails 'democracy triumph'
11 Mar 15:20
After being declared winner of Monday's poll by the slimmest of margins - 50.07% - Mr Kenyatta said voters had upheld "respect for the rule of law", and promised to work with opponents.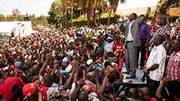 In Kenya, democracy triumphs, but justice fails - The Globe and Mail
11 Mar 15:20
After a narrow victory by a criminally indicted candidate in a disputed election, Kenya's biggest achievement was what happened in the aftermath on Sunday: nothing at all.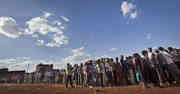 How Kenya's High-Tech Voting Nearly Lost The Election : All Tech Considered : NPR
11 Mar 15:19
It was supposed to be the most modern election in African history. Biometric identification kits, computerized registration rolls and an SMS transmission of results. It all went spectacularly wrong.