Freedom for Samar
منذ وفاة والدة سمر محمد بدوي بالسرطان رحمة الله عليها وسمر تعاني من ظلم وعنف والدها وهي في الرابعة عشرة من عمرها هربت مراراً وتكراراً منه .. لكنها في نهاية المطاف تعود إليه بعد تهديده أعمامها بعدم استقبالها.. حتى إذا ما تزوجت وأنجبت ابنها براء البالغ من العمر 7 سنوات ونظراً لتدخل والدها في حياتها وأخذه لمالها قسراً تطلقت ولجأت بعدها إلى العيش مع أخيها .. هنا بدأ والدها في رفع عدد من الشكاوي والقضايا عليها وعلى أخيها.. وملاحقتهما

Loading Voice
Free Samar: Saudi Bloggers Rally for Samar Al Badawi » Muslimah Media Watch
19 Oct 08:15
Free Samar: Saudi Bloggers Rally for Samar Al Badawi October 19th, 2010Eman Hashim When 32-year-old divorcee Samar Al Badawi went to Jeddah court t...
Global Voices in English » Saudi Arabia: Calls to Free Samar Albadawi
21 Oct 19:12
Global Voices is an international community of bloggers who report on blogs and citizen media from around the world. Learn why »
FT.com / Middle East / Politics & Society - Abused women battle Saudi injustice
14 Oct 13:31
Government faces biggest resistance to reform in family law
القضاء السعودي يوجه بالنظر في قضية "بدوي"
20 Oct 10:44
وجه رئيس المجلس الأعلى للقضاء بالسعودية أمرا عاجلا يطالب فيه بشرح ماهية الإجراء في قرار سجن
Chez Chiara: Ms Samar Badawi--A Kafkaesque Case of Father-Adult Daughter Abuse in Saudi Arabia
20 Oct 10:47
The purpose of this blog is to explore cross-cultural Saudi/non-Saudi relationships and their broader Arab-Muslim/Western contexts, as well as the ...
السعودية: الآباء يحكمون والمحاكم تُنفذ | Human Rights Watch
21 Oct 19:18
تجربة سمر بدوي، 29 عاماً، تعتبر مثالاً حياً على هذه المقولة، على حد قول هيومن رايتس ووتش. ففي يوليو/تموز 2010 حكمت محكمة جدة العامة لصالحها...
أمر القبض على سمر والذي انتهك به القاضي العثيم القانون | الحرية لـ سمر محمد بدوي ….وكلنا سمر
15 Oct 05:53
← وثائق جديدة تثبت الخطأ القانوني الذي ارتكبه القاضي العثيم قصة سمر في الصحف الالكترونية → أمر القبض على سمر والذي انتهك به القاضي...
Saudi Arabia: Where Fathers Rule and Courts Oblige | Human Rights Watch
20 Oct 10:53
(New York) - Saudi judges have repeatedly granted fathers the right to interfere arbitrarily in their adult children's private lives, in serious violation of their right to privacy and to establish families freely, Human Rights Watch said today. Also
سمر بدوي..براءة شوهها ظالم متجبر .. « حتات
15 Oct 02:01
عندما تكون شريعة المتحاكمين في بلد مثل السعودية هي كتاب الله و سنة رسوله , فإن أول ما يتبادر إلى الذهن هو تحقيق مراد الله و هو العدل .
منبر الحوار و الإبداع -> عقل ابراهيم الباهلي - أين سيف العدل من ظلم سمر ؟ ( خاص )
15 Oct 18:47
منبر الحوار والإبداع يعمل علي نشر ثقافة الحرية والعدالة والدمقراطية وحقوق الإنسان - يهتم بالإبداع الأدبي في الشعر والسرد والنقد و يحظى...
حلم سعودي » عبد الله العثيم: هل تعرف مدى قوة الله؟
14 Oct 07:49
حلم سعودي - إنجازات الغد.. أحلام اليوم
Dar Al Hayat
17 Oct 10:37
      قمة سعودية - سورية اليوم في الرياض» صالح كامل:«مافيا» التأشيرات أفاعٍ وعقارب» الطائف: الشؤون الإسلامية تُقر درساً أسبوعياً لتأويل...
سعودية "معذّبة ": والدها أدخلها السجن وأستولى على نقودها وقام بعضلها ؟ | زوايا
15 Oct 01:58
أطلق محام عن سعودية تعيش الألم والضياع في جدة نداءات لتدخل الجهات المعنية لإنصاف موكلته والتى التي قضت سنة في السجن دون حكم قضائي رغم...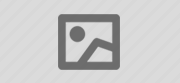 Rights Group: Saudi Courts Limit Women's Rights - CBS News
20 Oct 10:45
Rights Watchdog Says Saudi Courts Empower Men To Abuse Guardianship Rights Over Women
الحرية للسجينة سمر بدوي - الشبكة الليبرالية السعودية الحرة
15 Oct 05:51
الحرية للسجينة سمر بدوي المنتدى العام ( سياسة و فكر )
منبر الحوار و الإبداع -> سمر محمد بدوي تصرخ من خلف قضيان السجن !!
14 Oct 07:53
منبر الحوار والإبداع يعمل علي نشر ثقافة الحرية والعدالة والدمقراطية وحقوق الإنسان - يهتم بالإبداع الأدبي في الشعر والسرد والنقد و يحظى...
samar story | الحرية لـ سمر محمد بدوي ….وكلنا سمر
14 Oct 18:33
← من مدونة عبدالعزيز الحمد samar story Posted on أكتوبر 15, 2010 by samarstory Since the death of the mother of Samar Mohamed Badawi of cancer Sama...
تواصل المطالبات بالإفراج عن سمر
20 Oct 10:50
بالنقر على "أرســـل" أعلاه تكون قد قرأت ووافقت على الشروط والقوانين الخاصّة بالتعليق على المقالات.
France24-Monte Carlo Doualiya - جمعية حقوقية تطالب بإطلاق سراح امرأة سجنت بسبب عصيانها والدها
21 Oct 19:15
طالبت منظمة حقوق إنسان سعودية غير حكومية الاثنين العاهل السعودي الملك عبد الله بن عبد العزيز بالتدخل شخصيا من أجل إطلاق سراح سمر بدوي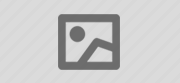 Rights group: Saudi courts limit women's rights - Yahoo! News
20 Oct 10:45
A leading human rights watchdog said courts in Saudi Arabia empower men to abuse their positions as guardians of female relatives — sometimes jailing adult women for "disobedience" when they seek control of their personal lives.
Rights group: Saudi courts limit women's rights
20 Oct 10:44
Rights watchdog says Saudi courts empower men to abuse guardianship rights over women
الحرية لـ سمر محمد بدوي ….وكلنا سمر | سمر سيدة سعودية سجنت ظلما وعسفاً في طريق نضالها من أجل حقها
12 Oct 15:14
قصة سمر Posted on أكتوبر 12, 2010 by samarstory أحداث قصة السجينة ظلماً سمر محمد بدوي منذ وفاة والدة سمر محمد بدوي بالسرطان رحمة الله عليها وسمر تع...
Another Saudi perpetual minor « Hala_In_USA
15 Oct 05:44
A disturbing new case of domestic violence is bringing attention again to the guardianship system in Saudi Arabia.
الحرية لـ سمر بدوي .. « Hala Al-Ghamdi
15 Oct 16:14
الحرية لـ سمر بدوي .. فتاة كأي فتاة أرادت العيش بإنسانية وكرامة.. تألمت لوفاة والدتها متأثرة بالمرض.. وزاد ألمها بقيام والدها بتع...
We are All You #Samar and We Will Never Rest Untill You DO | Saudi To The Core
15 Oct 01:07
The case of Samar Badawi
#Samar ~ | ˌhapˈhazərd |
14 Oct 08:12
Samar Al-Badawi, a Divorced Saudi woman currently being held in Brayman jail in Jeddah for "disobeying her father", was the top Saudi twitter trend since early this morning
سمر محمد بدوي.. قائلة: ربي السجن أحب إلي .. | الحرية لـ سمر محمد بدوي ….وكلنا سمر
14 Oct 08:00
هكذا تحشرجت تلك الكلمات أعلاه في دواخل سمر و في قرارة نفسها وهي تودع ابنها ( براء ) … لاثمة جبينه ووجنتيه تخبره أنها مسافرة إلى مكان قصي...