Injustice in Ontario Family Law
Family law in Ontario professes to to protect the best interest of the children. In my experience, this is not always true. The family courts in Ontario always seem to pay more attention to the needs of the mother than the child. Justice has no place in these courts. As much as the law attempts to balance the needs of the mother and father, these laws are being applied by lawyers, judges, mediators, counsellors etc. that are conditioned by society to favour the mother. Fathers are always burdoned with having to prove why they deserve to be given access to or custody of their children. Mother on the other hand only have to show why a father should not be given custody or access. Lawyers make every effort to cloud the issue by attacking the father and often times with false allegations, knowing full well that there is little to no consequences when their allegations are shown to be false. Mediators tend to lean in the direction of the Law firm that use their services more often. If you are not satisfied with a decision made by a mediator, you would have to pay the same mediator additional feel to hear your appeal. How does this process encourage mediators to make a clear and just decision the first time? Judges are fully aware of these games that are being played in their court rooms, but do very little to correct the situation. Their decisions are based on who they think is more believable. However these Judges deal with lawyers that they have worked with over many years and like in any social situation, people tend to favor some people over others. Judges are human and although they would not admit to it, they sometimes tend to do the same. Lawyers from apposing parties often times fave a longer relationship with the opposing lawyer than the they do with their clients. They may come up against the same lawyer in court many times during the course of their career. The lawyers relationship with other lawyers and judges has a bigger influence on the success or failure of their career than their relationship with their client. In all of this, where does the best interest of the children stand?

More

Loading Voice
Legal Aid Ontario Launches a Family Law Information Program to help Ontarians with the Family Law Court System « Familyllb's Blog
21 Jul 10:08
Legal Aid Ontario Launches a Family Law Information Program to help Ontarians with the Family Law Court System Legal Aid Ontario Launches a Family L

Ontario Rolls Out Procedural Reform on Family Law; Information Session Now Mandatory Province-Wide | PSW Law
21 Jul 07:47
Ontario Rolls Out Procedural Reform on Family Law; Information Session Now Mandatory Province-Wide Posted in: "All, Family Law, In the News by Pei Wa

Stop the Corrupt Family Law Court of Ontario - The Petition Site
21 Jul 07:47
Action must be taken to Stop the Corruption and Failures of the Family Courts of Ontario NOW! (193 signatures on petition)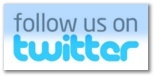 Ontario Chief Justice expands on family law comments | Family Law and Divorce Blog by Niren and Associates
21 Jul 07:44
Earlier this fall, Ontario Chief Justice Warren Winkler said that the Ontario Family Law system was desperately in need of an overhaul, and suggested that mediation become mandatory in divorce disputes before couples head to court.

Family Law Reform
21 Jul 07:42
The Law Commission of Ontario has undertaken a project on family law, to be completed by April 2012. The purpose of the project is to improve the process of addressing family law disputes by identifying and recommending best practices at entry...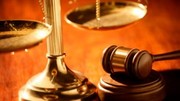 Canada's 'adversarial' family law system targeted » Sisters In Solidarity
21 Jul 07:36
Putting families in crisis through the adversarial court system has been likened to pouring gasoline on a fire, but while many agree change is needed ideas about how to achieve that vary wildly.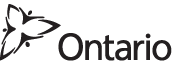 Family Law Reform In Ontario
21 Jul 07:04
Since 2008, Ontario has taken a number of steps to improve the family justice system to make it faster, more affordable and less confrontational through a series of reforms.

Family law is unfair you say? « Tyrant Man Shall Be O'erthrown
21 Jul 07:02
Men's rights groups have been screaming about the inequalities and bias in our family courts for years without success. Why does it take a woman being subjected to the same laws for the courts to finally realize that something needs to change?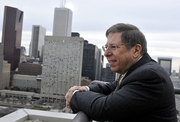 Domestic abuse law blasted - thestar.com
21 Jul 07:01
Ontario's "zero tolerance" policy on domestic violence has come into question following an unusual court case involving an Orangeville-area woman who was charged with assault after joking in emails that she could solve her marital problems with a...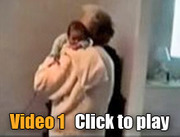 Welcome to the Frontpage
21 Jul 06:28
I am appealing to the public and human right organizations to give me support. in solving the problem regarding the relationship with my grandchildren. This tragedy would never happen, if the Superior Court of Justice in Ontario pay humane and fair...