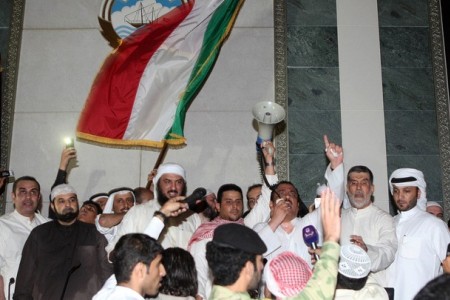 Kuwaitis Demand the Resignation of their Prime Minister
On 16 November thousands of Kuwaits stormed the parliament building in the culmination of months of tension between opposition forces and the government over corruption allegations relating to the Prime Minister Prime Minister Sheik Nasser Al Mohammad Al Sabah, resulting in the parliament being dissolved for the second time this year. Some signs indicate that the Kuwaiti opposition may very well be gathering some strength from the wave of protests spreading across the Middle East.

Loading Voice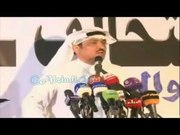 مسلم البراك يكشف فضيحة تحويلات مالية من وزارة الخارجية إلى حساب شخصي لـ ناصر المحمد في بنوك خارج البلاد 5ـ10ـ2011 #طباخ السم
02 Dec 09:13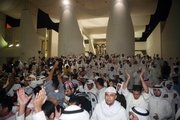 Kuwait arrests activists for storming parliament - Your Middle East
23 Nov 18:06
Kuwaiti police on Wednesday arrested around 20 opposition activists on charges of storming parliament and more activists plan to give themselves up voluntarily, their lawyer said.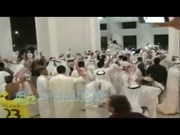 تغطية شاملة لـ احداث تجمع الشرعية بالدستور بساحة الإرادة والمسيرة وتوجه المعتصمين لبيت الأمة بعد تعرضهم للهجوم من القوات 16ـ11ـ2011
20 Nov 04:10

Kuwait security crackdown after crowd storms parliament | World news | The Guardian
18 Nov 08:14
Emir denounces protest as threat to country's stability and calls for 'stricter measures to confront chaotic behaviour'

Youth Association of Kuwait – رابطة الشباب الكويتي » بيان اقتحام مجلس الامة الكويتي
17 Nov 10:12
الموقع الرسمي لرابطة الشباب الكويتي The official website of the Youth Association of Kuwait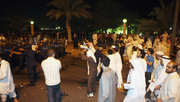 Kuwaiti police confront protesters during a demonstrater out side Kuwait's National Assembly in Kuwait City
17 Nov 06:52
© AFP/ Yasser Al-Zayyat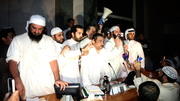 Protesters storm Kuwait parliament - Channel 4 News
17 Nov 06:46
Protesters are staging weekly demonstrations against the prime minister and the government.
Kuwait opposition protesters disrupt parliament - Arab News
17 Nov 06:45
Opposition parliament members have sought to question Prime Minister Sheik Nasser Al Mohammad Al Sabah over claims that government officials illegally transferred money to accounts outside the Gulf country.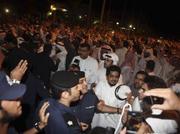 Emergency cabinet meeting in Kuwait after protestors storm parliament - Kuwait - RFI
17 Nov 06:39
Kuwaiti leaders held an emergency meeting on Thursday after protestors stormed the parliament late Wednesday calling for the resignation of the prime minister, a key member of the ruling Al-Sabah family.

Kuwait parliament stormed by crowd demanding new leader - Middle East - World - The Independent
17 Nov 06:39
A number of opposition MPs were reportedly among the crowd, which has been protesting outside parliament every week, demanding the removal of Sheikh Nasser, whom they accuse of corruption.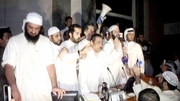 Kuwait parliament stormed by protesters | euronews, world news
17 Nov 06:36
A growing political crisis in Kuwait yesterday erupted into the storming of parliament by anti-government protesters.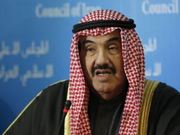 Protesters Storm Kuwait Parliament Demanding PM's Resignation
17 Nov 06:21
Dozens of demonstrators briefly stormed Kuwait's parliament building late on November 16 as hundreds more demonstrated outside demanding that the prime minister quit.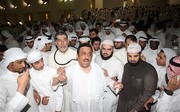 Kuwaiti protesters storm parliament - Telegraph
17 Nov 06:20
Protesters took over Kuwait's parliament building last night as a demonstration against the prime minister spiraled into violence.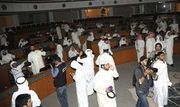 Kuwaiti protesters stormed parliament demanding PM's Resignation - Taiwan News Online
17 Nov 06:20
The police had used batons to prevent protesters from marching to the residence of Prime Minister Sheikh Nasser Mohammad al-Ahmad Al-Sabah, a senior member of the ruling family, after staging a rally outside parliament.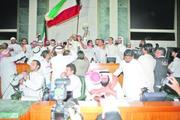 Protesters storm Assembly after clashing with police » Kuwait Times Website
17 Nov 06:18
KUWAIT: Thousands of Kuwaitis stormed the National Assembly yesterday after police and elite forces beat up protesters marching on the prime minister's home to demand he resign, an opposition MP...

Kuwait anti-government protests – in pictures | World news | guardian.co.uk
17 Nov 06:17
Dozens of Kuwaiti protesters storm parliament, with more demonstrating outside, demanding the prime minister step down.