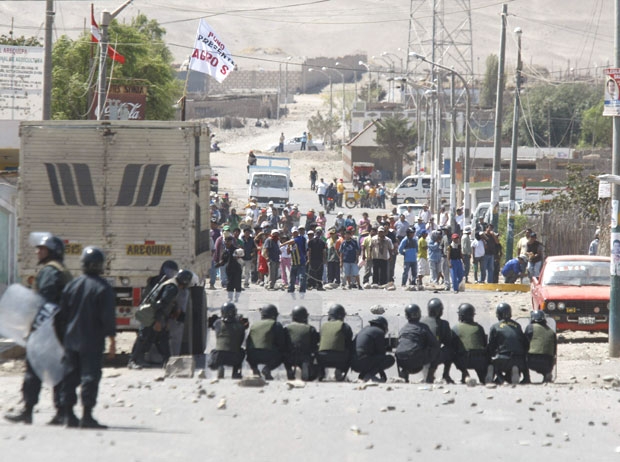 Protests in Peru
Peruvian security forces have resorted to using arms and abuse to quell the recent protests objecting to the government's new gold mining project and its environmental effects. Peruvians are protesting against a water shortage blamed on the mining companies and are demanding potable drinking water. The gold mine project involves moving water from lakes into the reservoirs in the mountains, which citizens claim will not adequately replace the water taken from the lakes. Opponents of the gold mine are worried that the inadequate water supply will hurt the irrigation they need to farm and take care of livestock. State brutality against those protesting has resulted in arbitrary detentions, dozens of wounded, and the deaths of several citizens.

Loading Voice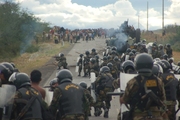 Stare de urgenţă în Peru: 5 persoane au murit într-un protest împotriva exploatării aurului | TOTB.ro - Think Outside the Box
28 Sep 04:18
Guvernul din Peru a declarat stare de urgenţă în regiunea montană Cajamarca, unde mii de oameni s-au adunat pentru a protesta faţă de planurile de extindere a unei exploatări miniere auriferă a companiei americane Newmont.     Exploatarea...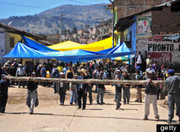 Peru's Gold Mine Conundrum
10 Sep 20:15
LIMA, Peru -- Peru's biggest mining investment is under threat and government social welfare programs with it as highlands peasants step up protests against a gold-and-copper mine they fear could taint and diminish their water supply. About 400...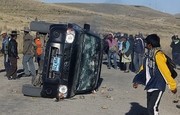 Protests in Peru Scaring Off Mining Investment, Government Responds With Social Programs - Forbes
08 Nov 19:40
In September, 2012 Canadian mining firm Barrick Gold announced that it would temporarily suspend operations at one facility after one person was killed in a clash between protesters and police. The BBC reported that Human Rights Watch, a...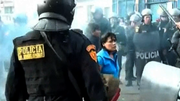 Peru Declares State of Emergency as 5 Die in Protest Against Gold Mine Owned by U.S. Firm, Newmont
08 Nov 19:39
The Peruvian government has declared a state of emergency in the mountain region of Cajamarca where thousands have gathered in recent days to protest the expansion of a gold mine owned by the U.S.-based Newmont Mining that is already the largest in...

Green light for gold and silver mine project in Patagonia Santa Cruz province — MercoPress
18 Oct 12:22
Gold miner Minera IRL Ltd reports it has secured government permits to build its Don Nicolas pit mine in Argentine Patagonia and is now seeking financing to get the 57 million dollars project up and running next year, the company said on Wednesday.

Operations suspended at Peru gold-mine | Exclusive Articles Directory
05 Oct 21:19
gold gravel crushers manufacturing Mining group Minera Yanacocha has begun to scale quarrying of soapstone in kenyaback mining operations at its mine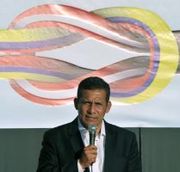 Peru: Barrick gold mine protest leaves one person dead
02 Oct 10:19
Peruvians protested against the Barrick gold mine today, leading to more violent clashes.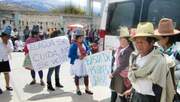 Un muerto y nueve heridos deja enfrentamiento en centro minero Pierina | LaRepublica.pe
26 Sep 19:45
La víctima fue identificada como el campesino Nemesio Poma Rosales, de 55 años, quien recibió un balazo en el cuello. Los heridos son Alejandro Rosales Chávez (45), Eulogio Rosas Julca (23), Marcelina Nolasco Albina (37), Agripina Lucas Rosas...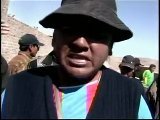 Four Killed During Peruvian Mine Protests - Video Dailymotion
25 Sep 16:35
Four Peruvian protesters were killed by police afters clashes erupted over a proposed mine in the Puno province. Protests begin here in May after authorities announced the establishment of a gold mine, which residents argue would pollute their...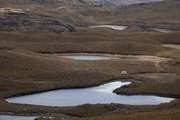 Anti-mining farmers in Peru highlands fear for their water
25 Sep 16:33
The Daily Reporter is committed to being the most trusted and comprehensive source of information in each community and market we serve: Hancock County, Indiana and the towns of Greenfield, Fortville, New Palestine, McCordsville, Cumberland,...

Violent protests kill one at Barrick Gold's Peru mine | Mining Australia
25 Sep 16:32
Barrick Gold has halted production on one of its gold mines in Peru following violent protests that have left one protestor dead and another four injured.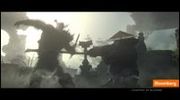 Peru Protests to Cut 2013 Mine Investment by 33%, Group Says - Businessweek
25 Sep 16:28
Peru's mining industry, the world's third-largest copper and zinc producer, will invest 33 percent less than previously expected next year as social unrest delays projects, according to the country's National Society of Mining, Petroleum &...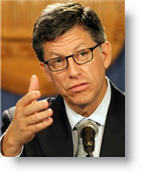 Human Rights Watch Calls on Humala to Stop Killings of Protesters : Peruvian Times
25 Sep 16:27
Human Rights Watch, the U.S.-based rights group, has called on Peru's government to prevent killings of protesters by security forces. At least 15 people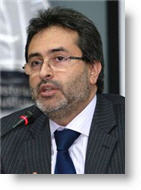 Peru to Investigate Death In Barrick Gold Protests : Peruvian Times
25 Sep 16:27
Cabinet chief Juan Jimenez said an investigation will be launched into the death of an individual this week during protests against Canadian mining major

Peru anti-mining protests escalate during state of emergency | World news | guardian.co.uk
25 Sep 16:25
One civilian killed and prominent activist arrested during demonstrations against £2.5bn Newmont project in Cajamarca