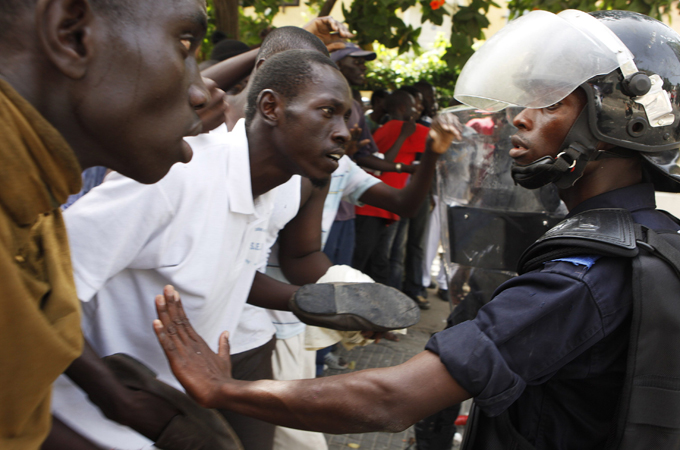 Protests in Senegal
Anger over a proposed constitutional amendment to the electoral process in Senegal sparked protests in the usually quiet West African nation. Protesters were angry about the reform that would make it easier for President Wade to retain power in the upcoming February elections. After the proposal was overturned, protests were then banned in the capital city Dakar. Senegalese police have been using tear gas and water cannons against protesters, and some demonstrations have turned into violent riots.

Loading Voice

Senegal's Revolutionary Rappers Fight the Power
21 Aug 08:06
Senegalese rap star Omar Toure — stage name Thiat — was arrested two weeks ago after after publicly denouncing his country's 85-year-old president, Abdoulaye Wade, as a "liar" who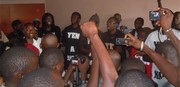 Why Senegalese Young Want Change, Not Revolution | PRI's The World
23 Jul 06:14
A look at the Y'en a Marre, or 'enough is enough' movement.

Wade rivals, critics warn of Senegal trouble after speech| Reuters
23 Jul 06:14
* Plans for third term risk stoking instability * Wade says he's confident of re-election By Diadie Ba DAKAR, July 15 (Reuters) - Critics and rivals of Senegal'sAbdoulaye Wade warned on Friday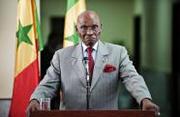 AFP: Senegal mass protest moved out of central Dakar after ban
23 Jul 06:13
DAKAR — Organisers of a protest against Senegalese President Abdoulaye Wade's regime said Thursday the rally will take place out of central Dakar, after political gatherings were banned in the area.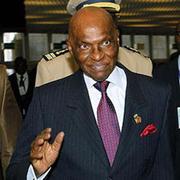 Senegal Bans Political Protests Ahead of Rally | West Africa | English
23 Jul 06:13
Senegal has banned political protests in key public areas, two days ahead of a planned rally against President Abdoulaye Wade and his government.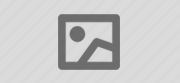 Senegal's Military Disperses Protesters - WSJ.com
23 Jul 06:13
Senegal deployed its military on Wednesday to clamp down on antigovernment riots after protesters attacked government buildings and burned tires, following a week of sporadic protests that have jolted the leadership of one of Africa's most stable...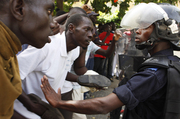 Senegal drops new law amid protests - Africa - Al Jazeera English
23 Jul 06:12
Demonstrators say proposed electoral law would strengthen President Abdoulaye Wade's 11-year grip on power.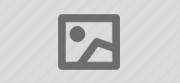 Fresh protests hit Senegal's capital - Africa - Al Jazeera English
23 Jul 06:11
Police fire tear gas to disperse demonstrators as government buildings burn in Dakar.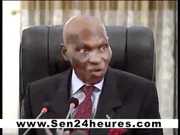 Abdoulaye wade Je ne serai pas candidat à l'élection en 2012 la constitution ne me le permet pas
23 Jul 06:10

VIDEOS & PHOTOS: Les 3millions du PDS sèment la discorde à Golf Sud, le député Fatou Aïdara vilipendée
23 Jul 06:10
Les trois millions décaissés par la direction du Parti démocratique Sénégalais (PDS) pour chaque section (commune) sèment la zizanie à Golf Sud (banlieue dakaroise). Le camp proche de l'ancien maire...

SudOnLine - Le Portail de Sud Quotidien SENEGAL | Idrissa Seck mobilise
23 Jul 06:10
Le  maire de Thiès,  Idrissa Seck et ses partisans seront de la manifestation, ce samedi 23 juillet, à la place de l'Obélisque de Dakar. L'i