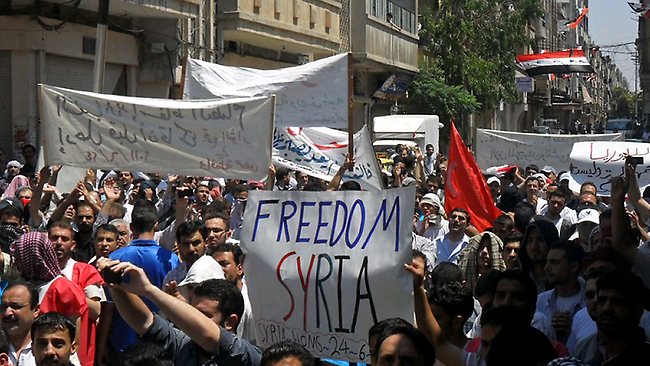 Protests in Syria
In Syria, what began as another chapter of the Arab Spring has deteriorated into a humanitarian catastrophe. Peaceful protests starting on March 15th, 2011 were met by the reigning Assad regime with violence and mass arrests. Popular uprisings soon became a full-scale civil war, resulting in over 100,000 casualties and the displacement of millions. Government air raids on rebel strongholds are frequently indiscriminate and result in numerous civilian deaths and massive damage to infrastructure. Army sieges on entire towns prevent access by humanitarian groups to provide necessary food and medical assistance to needy Syrians, resulting in widespread malnutrition and disease. Jihadist elements with extremist ideologies have capitalized on a lack of foreign intervention by waging successful campaigns against the Syrian army, resulting in both increased favor among rebel groups and the further discouragement of outside support. On August 21, 2013, a chemical attack on the Damascus suburb of Ghouta forced the hand of the international community to disarm the Syrian government's chemical arsenal, but the conflict continues unabated. Warning: The videos presented can be extremely graphic.

Loading Voice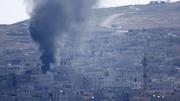 غارات مكثفة على مقرات "داعش" بسوريا والعراق - أخبار سكاي نيوز عربية
24 Oct 15:06
استهدفت غارات التحالف الدولي ضد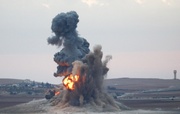 'Children Are Not Children Anymore' - The Atlantic
24 Oct 11:07
A look inside recruitment of kid soldiers in the Syrian war and the Islamic State's 'School of Jihad.'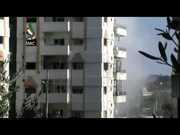 حمص الصامدة حي الوعــر 24 10 2014 أستهداف الحي بقذائف الدبابات والدخان المتصاعد من احد الابراج
24 Oct 09:06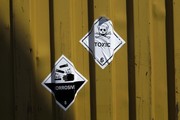 Obama gives Syria's Assad another pass on chemical weapons - The Washington Post
24 Oct 09:06
Evidence points to the use of chlorine gas in Syria in recent months.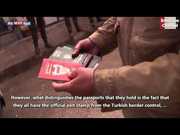 Foreign ISIL Militant Passports Have Turkish Govt Exit Stamps: Kurdish Fighters in Kobanê
24 Oct 05:06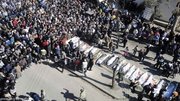 63 شهيدًا في سوريا أمس الخميس | الدرر الشامية
24 Oct 04:06
مع نهاية يوم أمس الخميس، تمكّنت لجان التنسيق المحلية السورية من توثيق سقوط 63 شهيدًا في سوريا، بينهم خمسة أطفال وسيدتان وشهيدان تحت...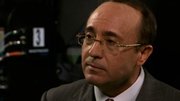 القاسم: العالم تحرك كله لإنقاذ "كوباني" وترك سوريا تباد 4 سنوات | الدرر الشامية
24 Oct 04:06
استنكر الإعلامي ومقدم برناج "الاتجاه المعاكس" على "الجزيرة"، الدكتور فيصل القاسم، تحرَّك العالم كله لإنقاذ بلدة عين العرب (كوباني) بريف...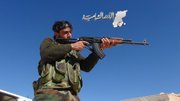 قنْص 3 عناصر من قوات النظام بدمشق وريفها | الدرر الشامية
24 Oct 04:06
تمكّنت الكتائب الثورية صباح اليوم الجمعة من قنص 3 عناصر من قوات النظام في العاصمة السورية دمشق وريفها.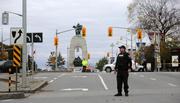 Canada shooter planned to go to Syria: police | i24news - See beyond
23 Oct 17:06
Wednesday's attack in Ottawa was not linked to deadly attack on a soldier 2 days before in Quebec: police - Canada, terrorism, Ottawa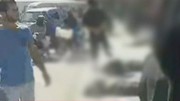 Life in Raqqa a nightmare under ISIS - CNN.com Video
23 Oct 14:07
CNN's Nick Paton Walsh brings us a grim look at life under ISIS rule in Raqqa, Syria. (Warning: Disturbing images)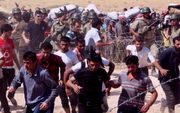 EU urges Turkey to open border for aid delivery to Kobane - ARA News
23 Oct 13:07
October 23, 2014 Middle East & World Tweet Kurdish civilians stranded at the Turkish border after escaping war-torn Kobane. File photo Read More Air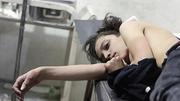 Al Assad intensifica sus bombardeos contra los grupos opositores en Siria - ABC.es
23 Oct 11:06
El dictador sirio aprovecha los ataques aéreos de la alianza internacional contra los yihadistas del Estado Islámico para arremeter contra la oposición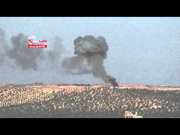 هام جداً - حلب نيوز || تلة الشيخ يوسف : لحظة تفجير دبابة مع ذخيرتها على التلة 23 10 2014
23 Oct 10:07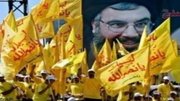 تمرُّد في صفوف "حزب الله" وزيارة "نصر الله" للقلمون | الدرر الشامية
23 Oct 09:07
كشف مصدر في البرلمان اللبناني عن "وجود تمرُّد وسط مقاتلي "حزب الله" في سوريا"، مشيرًا إلى أن "بعض المقاتلين في جرود عرسال رفضوا تنفيذ أوامر...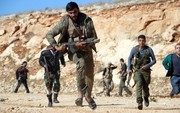 Syrians to be trained to defend territory, not take ground from jihadists, officials say - The Washington Post
23 Oct 01:08
Officials do not believe the units will be able to seize towns from the Islamic State without the help of U.S. combat troops, which President Obama has ruled out.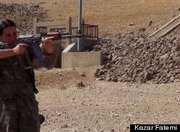 Watch The Harrowing Story Of A Yazidi Woman Fighting Back Against ISIS
22 Oct 19:07
As Islamic State militants led a brutal attack on the Yazidi minority in Iraq's north this past August, tens of thousands of villagers fled into the Sinjar mountains, hoping to escape the extremist fighters. Rojbin was one of the refugees who...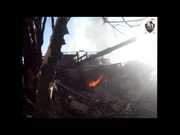 فوج الصوارم :: تدمير دبابة T92 على جبهة المتحلق الجنوبي قرب ثكنة كمال مشارقة .21-10-2014
22 Oct 16:07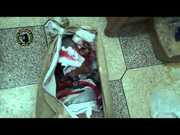 ريف إدلب تفتناز الشهيد الطفل محمود محمد فيصل غازي غزال 22 10 2014 تحذير الفيديو قاسي جداً
22 Oct 10:07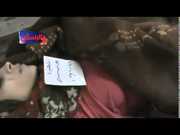 حمص الرستن الشهيد مصطفى السايح وشقيقتة الشهيدة زهرة السايح 22 10 2014 تحذير الفيديو قاسي جداً
22 Oct 10:07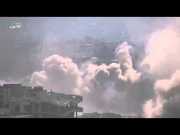 أوغاريت دمشق جوبر مميز وهام للاعلام لحظة اطلاق صاروخ الارض ارض من المنطقة الصناعية 22 10 2014
22 Oct 06:07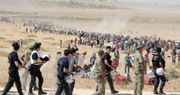 Syrian civilians detained by Turkey on charges of PKK ties - ARA News
22 Oct 04:07
October 22, 2014 Kurdish Region Tweet Kurdish civilians crossing the border into Turkey near Kobane. File photo Read More KRG to send Peshmerga int

Syria air force strikes 200 times in 36 hours - monitor | Reuters
22 Oct 00:07
BEIRUT (Reuters) - The Syrian air force carried out more than 200 air strikes around the country in the past 36 hours, a group monitoring the war said on Tuesday, a rapid increase in government raids as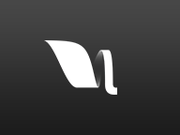 OccupyUnity - live streaming video powered by Livestream
21 Feb 03:06
OccupyUnity on Livestream. We are a community that supports the occupy movement with heart, soul, and determination! - Watch live streaming Internet TV. Broadcast your own live streaming videos, like OccupyUnity in Widescreen HD. Livestream, Be...