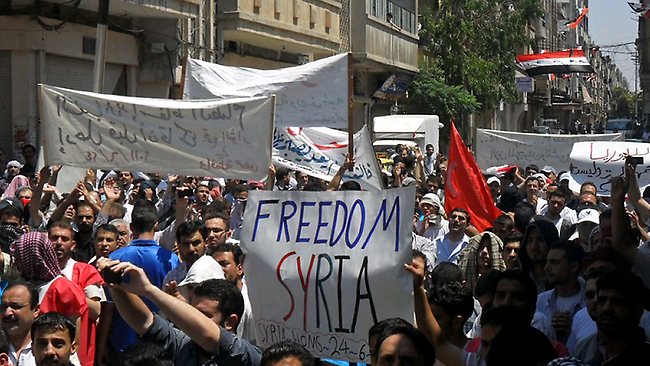 Protests in Syria
In Syria, what began as another chapter of the Arab Spring has deteriorated into a humanitarian catastrophe. Peaceful protests starting on March 15th, 2011 were met by the reigning Assad regime with violence and mass arrests. Popular uprisings soon became a full-scale civil war, resulting in over 100,000 casualties and the displacement of millions. Government air raids on rebel strongholds are frequently indiscriminate and result in numerous civilian deaths and massive damage to infrastructure. Army sieges on entire towns prevent access by humanitarian groups to provide necessary food and medical assistance to needy Syrians, resulting in widespread malnutrition and disease. Jihadist elements with extremist ideologies have capitalized on a lack of foreign intervention by waging successful campaigns against the Syrian army, resulting in both increased favor among rebel groups and the further discouragement of outside support. On August 21, 2013, a chemical attack on the Damascus suburb of Ghouta forced the hand of the international community to disarm the Syrian government's chemical arsenal, but the conflict continues unabated. Warning: The videos presented can be extremely graphic.

Loading Voice

Syria: A human tragedy - Inside Syria - Al Jazeera English
11 Mar 16:22
As the conflict shows no signs of ending, we assess the current situation, the possible outcomes and next steps.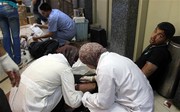 Syrian health system relying on 'brutal medical practices' to save lives - Telegraph
11 Mar 13:39
Save the Children report says Syrian health system is on the brink of collapse with the absence of basic medical necessities and many doctors having fled the country to avoid harassment from waring factions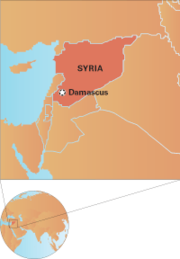 Number of Children Suffering more than Doubles in Third Year of Syria Conflict | UNICEF USA
11 Mar 13:36
As the conflict in Syria approaches another somber milestone, more than twice as many children are now affected compared to one year ago, says a new UNICEF report published today. Particularly hard hit are up to a million children who are trapped in...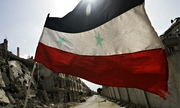 Syria war: new push against Assad being planned, reports suggest | World news | theguardian.com
11 Mar 13:21
Central to plan is drive to provide Syria's divided moderate, secular rebel groups with more support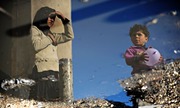 Syria's unknown victims: the thousands missing or dead in regime custody | World news | theguardian.com
11 Mar 13:13
Among the more than 100,000 dead in the three years since the Syrian civil war began are at least 11,000 disappeared into the Assad regime's custody. But the true number may be much higher, the Guardian…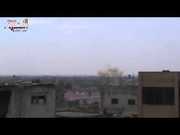 درعا النعيمة هاااام لحظة سقوط البراميل المتفجرة من الطيران المروحي على اطراف البلدة 11-3-2014
11 Mar 12:51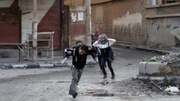 Syrian War Takes Devastating Toll on Children
11 Mar 12:06
The United Nations Children's Fund is calling attention to the affect that three years of conflict has had on Syria's young people, saying the crisis is the "most damaging conflict fo...

Northeast Syria faces food crisis, but access eases elsewhere: WFP| Reuters
11 Mar 11:06
GENEVA (Reuters) - Three northeastern provinces of Syria face an alarming food crisis, although access to relieve the impact of civil war has improved somewhat elsewhere, a U.N. aid agency said on Monday.Western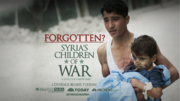 Forgotten? #SyriasChildren of War: A Live Documentary - NBC News
11 Mar 10:06
On the third anniversary of Syria's war, NBC News is devoting 48 hours to expose the impact of the humanitarian crisis on its most innocent victims -- the ba...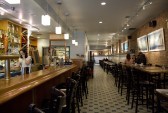 Suicide Bombers Attack Hotel in North Syria
11 Mar 09:06
A trio of suicide bombers set of their explosive belts in a hotel in a predominantly Kurdish part of the northern Syria town of Qamishli.
Insight - Al Qaeda hijacks spirit of Syria revolt three years on| Reuters
11 Mar 08:19
KILLIS, ON THE TURKISH-SYRIAN BORDER (Reuters) - Syrian refugees in this border outpost were delighted to hear their home town of Azaz had been liberated - not from Bashar al-Assad's troops but from al-Qaeda

Al Qaeda hijacks spirit of Syria revolt three years on| Reuters
11 Mar 07:14
KILLIS, ON THE TURKISH-SYRIAN BORDER (Reuters) - Syrian refugees in this border outpost were delighted to hear their home town of Azaz had been liberated - not from Bashar al-Assad's troops but from al-Qaeda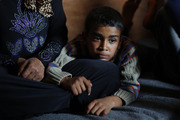 Syria's Children: Life in a Refugee Camp - NBC News
11 Mar 07:14
About 3 million children have been displaced by Syria's civil war. NBC News is publishing a new portrait every two hours throughout the day.

Exclusive - Syria to miss deadline to destroy 12 chemical arms sites - sources at OPCW| Reuters
11 Mar 06:07
THE HAGUE (Reuters) - Syria will miss a major deadline next week in the programme to destroy its chemical weapons production facilities, sources at the Organisation for the Prohibition of Chemical Weapons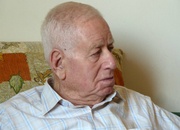 The Death of a Syrian Dream - Nasser Rabbat - The Atlantic
11 Mar 03:06
"What is hurting you most?" a cardiologist asked my father. "The crisis in Syria," he replied.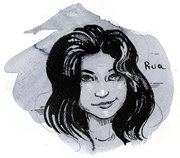 Counting Syria's Dead - NYTimes.com
11 Mar 02:08
Nicholas Kristof BlogCounting Syria's DeadRua Ismael, 11, girl, killed by a terrorist bombing in the town of Salamiyeh on January 25, 2013. Rua was

Syria among 'most dangerous places on Earth' for children: UNICEF| Reuters
11 Mar 01:06
UNITED NATIONS (Reuters) - The number of children affected by the civil war in Syria has more than doubled over the past year, with hundreds of thousands of young Syrians trapped in besieged parts of the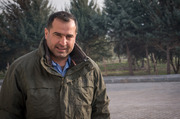 Syria rebel recounts his time in an ISIL jail - Features - Al Jazeera English
10 Mar 20:58
Rebel commander says uprising against Syria's government has stalled because of clashes with al-Qaeda-linked group.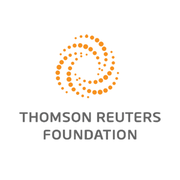 Northeast Syria faces food crisis, but access eases elsewhere-WFP
10 Mar 19:06
Western powers and U.N. human rights investigators have accused the Syrian government of a policy of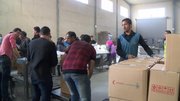 BBC News - Syria: Assad forces 'using starvation as weapon of war'
10 Mar 16:39
Starvation tactics against civilians are being used as a weapon of war by the Syrian government, the human rights group Amnesty International says.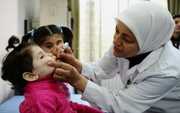 Report: More than 4.3M Syrian children need humanitarian aid | Al Jazeera America
10 Mar 16:36
The country's three-year war has taken a devastating toll on children's health, according to charity Save the Children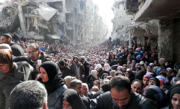 Stop the deliberate starvation of civilians in Syria | Amnesty International UK
10 Mar 16:06
Yarmouk is a highly built up area of about two square kilometres on the south side of Damascus. Yarmouk was home to about 180,000 Palestinian refugee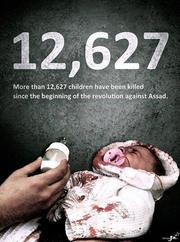 #Syria, 12 627 child killed – "The world is still sleeping" | YALLA SOURIYA
10 Mar 08:11
Syria Live Update News @YallaSouriya

Syria: new report shows war crimes being committed in horrific siege of Yarmouk | Amnesty International UK
10 Mar 07:07
At least 128 Yarmouk residents have starved to death since last July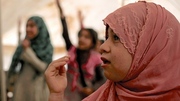 Canada falling behind on promise to Syria's refugees - Politics - CBC News
10 Mar 07:07
Canada promised almost a year ago to take in 1,300 Syrian refugees, but so far only 10 have arrived, CBC News has learned. Meanwhile, as fingers are being pointed, the UN is asking Canada to take in even more because of the growing humanitarian...

Save the Children describes healthcare disaster in Syria| Reuters
10 Mar 02:05
BEIRUT (Reuters) - Newborns freezing to death in hospital incubators, doctors cutting off limbs to stop patients from bleeding to death, surging cases of polio: a new report published on Monday paints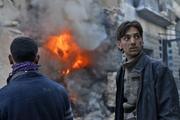 Canadian freelance photographer among 7 killed in Syria after bomb detonates in Aleppo | THE frontliner
09 Mar 20:06
Ali Moustafa was killed alongside seven other people after Syrian government aircraft dropped two explosive laden containers in the rebel-held Hadariyeh area of Aleppo, said an activist. Moustafa's sister confirmed her 29-year-old brother's death....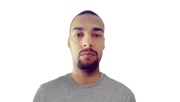 Canadian freelance photographer killed in Syria bomb attack, sister says | CTV News
09 Mar 15:06
A Canadian freelance photographer was killed in the northern Syrian city of Aleppo on Sunday, his sister and activists said, the latest journalist to be killed covering a brutal war that has become the deadliest place in the world for them to...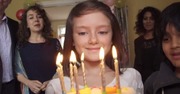 Warning: You Will Not Be Able to Forget This 90-Second Video
09 Mar 14:06
One-second-a-day videos have practically become their own art form in the past couple of years — whether the videos in question are chronicling the lives of a grown man or a new...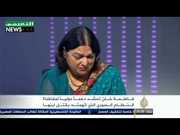 [990]Abbas Khan's mother will sue the Assad militias for killing her son in Aleppo [Multilingual]
09 Mar 13:05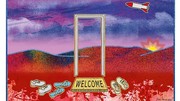 Syrian war leaves children facing struggle to survive
09 Mar 12:05
The medical meltdown includes instances of car batteries being used to power dialysis machines.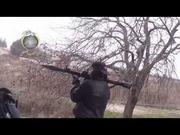 ألوية الحبيب المصطفى || تفجير عربة شيلكا لقوات الاسد في المعارك الدائرة على منطقة المرج
09 Mar 08:06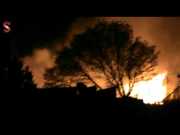 سوريا مباشر - حمص - الوعر - رصد احتراق المنازل نتيجة الاستهداف بقذائف الهاون 8-3-2014 ج1
08 Mar 20:05