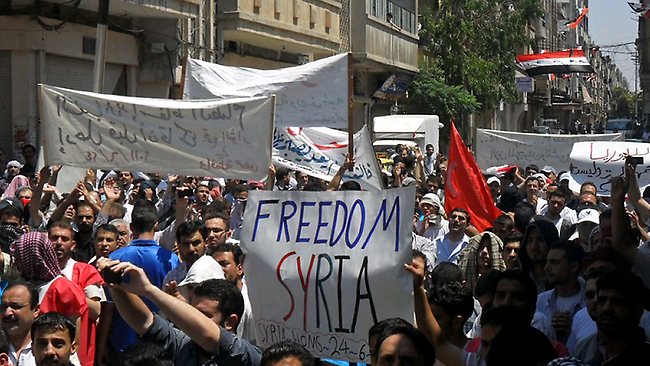 Protests in Syria
Following the popular uprisings all over the Middle East, small protests broke out in Damascus and the southern city of Daraa on March 15th. Since then, protests have spread to every city in Syria, and have been met with brutal violence and mass arrests. Tens of thousands of civilians have been killed for protesting and demanding the overthrow of the Assad regime, and thousands more are injured or have fled. *A word of warning, some videos and images show graphic displays of state violence.*

Loading Voice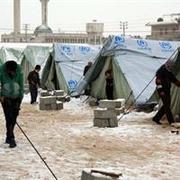 Snow, rain lash Syria refugees in Lebanon
11 Dec 04:07
Thousands of Syrian refugees living in makeshift camps in Lebanon were weathering a winter storm on Wednesday that brought snow, rain and freezing temperatures to the country.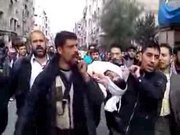 تنسيقية دوما::تشييع الشهيد المجاهد عارف عدنان الحجة الذي استشهد في معارك الغوطة الشرقية 2 12 2013
11 Dec 04:07

1000 days..#Syria | rosealhomsi
11 Dec 01:06
1000 days of uprising in Syria. 1000 days of every power in the world playing with the people of Syria. 1000 days and the people of Syria are being killed and abused by different sects and nationalities and not just the Assad regime. The past 1000...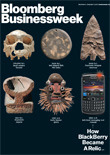 2 Spanish journalists kidnapped in Syria - Businessweek
10 Dec 22:06
BEIRUT (AP) — The families of two Spanish journalists abducted in Syria by an al-Qaida linked group nearly three months ago appealed publicly for their release Tuesday, after failing to make contact with the captors via intermediaries.

Syria- Freedom for prominent human rights lawyer Razan Zaitoneh and three colleagues abducted in Douma
10 Dec 20:05
Syria- Freedom for prominent human rights lawyer Razan Zaitoneh and three colleagues abducted in Douma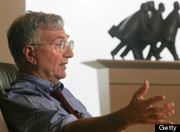 Seymour Hersh: 'Mistake' To Think Washington Post Would Publish My Syria Story
10 Dec 13:06
Seymour Hersh said Monday that it was "silly" of him to think that the Washington Post would have accepted his recently published story about the Obama administration's case for war with Syria. Writing in the London Review of Books, Hersh asserted...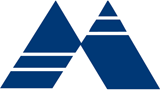 Bandar bin Sultan's Botched Syrian Intervention: Dateline :: Middle East Quarterly
10 Dec 12:07
In an untypically abrasive speech, Saudi King Abdullah welcomed the ouster of Egypt's president Muhammad Morsi, stating: "Let the entire world know that the people and government of the Saudi kingdom stood and still stand today with our brothers in...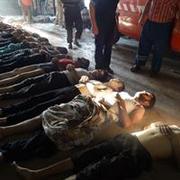 Why Seymour Hersh has it wrong this time
10 Dec 11:06
Chemical weapons specialist Dan Kaszeta rebuts against Seymour Hersh's controversial London Review of Books article, insisting that the available evidence is clear enough to point the finger at the regime.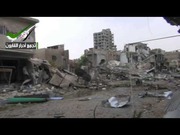 اثار الدمار الذي خلفه القصف على الحي من قبل عصابات الاسد حي القابون الدمشقي : 2013/12/10
10 Dec 07:16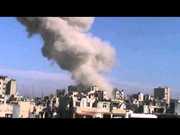 حمص المحاصرة قام الطيران الياك 130 باربع غارات جوية خلال ساعتين صباح يوم الثلاثاء 10-12-2013
10 Dec 07:16

Spanish journalist, photographer kidnapped in Syria| Reuters
10 Dec 06:12
BEIRUT (Reuters) - Fighters linked to al Qaeda abducted a Spanish journalist and a photographer in a rebel-held Syrian province in September, their families said on Tuesday.Journalist Javier Espinosa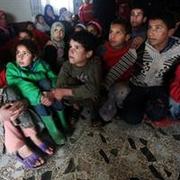 Lebanon races to help Syria refugees ahead of storm
10 Dec 04:06
Lebanese authorities are mobilizing to help Syrian refugees living in makeshift camps ahead of a winter storm expected to bring snow and heavy rain, the social affairs minister said Monday.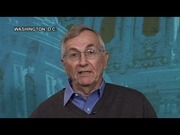 Seymour Hersh: Obama "Cherry Picked" Intel on Syrian Chemical Attack to Justify U.S. Strike (2 of 2)
09 Dec 21:05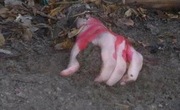 Revolution | Keep holding…
09 Dec 16:07
Mar 01 2013 Keep holding… Posted by admin Share this: This entry was posted in Martyr, Uncategorized. Bookmark the permalink.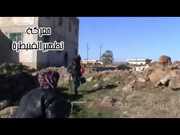 9 12 أوغاريت معركة تطهير القنيطرة رفع راية كتيبة الحسن بن علي على مسجد قرية عين العبد بعد تحريره
09 Dec 16:07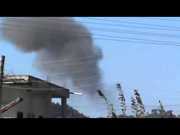 9 12 أوغاريت ريف اللاذقية الانفجار الكبير الذي خلفه صاروخ فراغي القته طائرة ميغ على جبل التركمان
09 Dec 16:07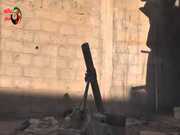 9 12 أوغاريت دير الزور الجيش الحر لواء الحمد لله بدك معاقل النظام في حي الرصافة بقذائف الهاون
09 Dec 16:06