Restrictions on Religious Freedom in Uzbekistan
Citizens of Uzbekistan, the majority of whom are Sunni Muslims, are subjected to significant restrictions on religious freedom. The Uzbek regime allows limited religious freedom to registered groups only, while denying registration to many groups and severely punishing members and officials in non-registered groups. Publication of religious materials is heavily restricted and monitored, and private teaching of religious principles and proselytizing are prohibited in Uzbekistan. The government also bans and criminalizes any religious organizations that are deemed radical, and arrested members are held in harsh conditions and often tortured.

Loading Voice
Germany: Use Visit to Press Uzbekistan on Rights
03 Jul 18:02
(Berlin) – Germany should use the visit to Berlin by Uzbekistan's deputy foreign minister on may 24 through 26, 2011, to press for concrete improvements in human rights, Human Rights Watch said today. Germany should make clear to the Uzbek
Uzbekistan: EU Sends Mixed Signals with Quiet Rights Dialogue, Visible Trade Delegation | EurasiaNet.org
03 Jul 13:12
The European Union-Uzbekistan dialogue took place June 23-24, human rights activists report, but nothing is known about the closed-door meetings. Meanwhile, a German trade delegation arrived the same day in Tashkent, and the Uzbek Foreign Minister...
Rights Groups Urge Kazakhstan Not To Extradite Detainees To Uzbekistan - Radio Free Europe / Radio Liberty © 2011
07 Jun 11:05
International human rights groups have urged Kazakhstan not to extradite 32 detainees to Uzbekistan, where the rights groups say they face a real risk of torture.
Uzbekistan: Human rights activist sentenced to 5 year in prison | The NonProfit Blogs
05 Jun 11:04
Avicenna reports that Uzbek human rights activist and journalist Tursunbek Turazoda has been sentenced to five years of prison term after he had been charg...
Uzbek Dissident Poet Released After Serving Three Years In Jail - Radio Free Europe / Radio Liberty © 2011
20 May 11:07
Uzbek dissident poet Yusuf Juma, who was jailed for staging an antigovernment protest, has been released after serving three years of his five-year prison term.
Protest near the embassy of Uzbekistan
25 Aug 15:53
Visibli allows publishers to brand and monetize shared links.
Uzbekistan: Ezgulik human rights group reports increasing governmental pressure - Ferghana.Ru Information agency, Moscow
25 Aug 15:53
Central Asia news Uzbekistan: Ezgulik human rights group reports increasing governmental pressure 25.08.2010 22:39 msk Ferghana.Ru On August 23 Tas...
Alianza Evangélica Mundial denuncia persecución a cristianos en Uzbekistán y Somalia | PERSECUCIONES | Noticias Cristianas Evangélicas en Español
24 Aug 16:22
La Alianza Evangélica de España, a través de su Comisión de Libertad Religiosa denunció la persecución religiosa que viven los cristianos de Uzbekist
Uzbekistani State Media Accuses Baha'is of Being Iranian Agents
11 Jul 08:47
Afghanistan (1) Arabic (23) Arson (12) Baha'i Faith (84) Bahrain (2) Campaigns (10) Children's Rights (19) Comics (9) Court cases (20) Egypt (85) M...
Uzbek Courts Sentence Two Groups of 25 Muslim Believers on "Extremism" Charges | EurasiaNet.org
10 Jul 21:09
Print version Uzbek Courts Sentence Two Groups of 25 Muslim Believers on "Extremism" Charges June 7, 2010 - 3:40am, by Catherine A. Fitzpatrick Cho...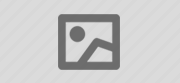 OSCE Project Co-ordinator in Uzbekistan - Freedom of religion in Central Asia
10 Jul 21:05
OSCE conference calls for religious tolerance in Central Asia.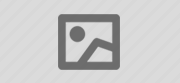 Uzbekistan: Reverse Rights Defender's Prison Sentence | Human Rights Watch
10 Jul 20:56
(New York, March 12, 2010) - The Uzbek government should immediately release a human rights defender convicted on fabricated religious extremism charges, Human Rights Watch said today. Also available in:Русский
Call for action against Uzbekistan persecution | Scoop News
10 Jul 20:51
The New Zealand member of the World Evangelical Alliance is calling on the government to make representation to the authorities in the central Asian country of Uzbekistan, asking them to honour their commitment to the United Nations declaration on...
Baptist Press - Uzbek court overturns Baptist fines - News with a Christian Perspective
10 Jul 20:49
Southern Baptist News Service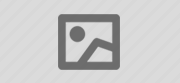 I have a right to | BBC World Service
10 Jul 20:43
In Uzbekistan, political and religious freedom are severely restricted and the media is controlled by the state. Critics say the state uses intimidation and torture to assure compliance.
Religious Freedom in Uzbekistan, Turkmenistan, and Georgia | Human Rights Watch
10 Jul 20:43
Dear Commission Members, We are writing in advance of your discussions on this year's designations for Countries of Particular Concern for religious freedom. We urge you to designate Turkmenistan and Uzbekistan as countries of particular concern...
Religious Freedom Group Sees Rise In Persecution - Radio Free Europe / Radio Liberty © 2010
10 Jul 20:42
A new report from the U.S. Commission on International Religious Freedom warns that religious freedom across the globe is increasingly being threatened and oppressed by governments in human right...
WEA fears for religious freedom in Uzbekistan | Christian News on Christian Today
10 Jul 20:40
Christian Today > The Religious Liberty Commission of the World Evangelical Alliance (WEA) has expressed serious concern over the recent developments in Uzbekistan where a church was raided by police without a...
IRIN Asia | UZBEKISTAN: Government clamps down on religious freedom | Asia | Uzbekistan | Human Rights | News Item
10 Jul 20:36
ANKARA, 6 September 2006 (IRIN) - Uzbekistan is clamping down on religious groups, with congregations closed, harsh penalties for unregistered reli...