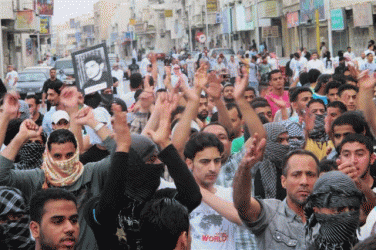 Rights Violations in Saudi Arabia
Saudi Arabia, a country governed by religious law, continually violates its population's basic human rights on a daily basis. Many of the state's actions are often justified as being done in the name of religion. The state has banned public protests, severely restricts citizens' right to freedom of expression, and systematically denies women even the most basic rights -- such as being able to drive. Authorities are known to excessively employ the death penalty and torture detainees as a form punishment; government critics are also often arbitrarily detained and punished. Trials have been questionable, especially in light of the country's nontransparent legal system. Members of the country's Shia minority community often face discrimination, with migrant workers often facing abuse.

Loading Voice

Saudi Arabia's women allowed to join country's main advisory body but must be separated from men by a screen - Middle East - World - The Independent
08 Nov 04:17
It was heralded as a big step for womenâs rights in Saudi Arabia â but when women join the countryâs main advisory body, they will be separated from the men by a screen.

Can law firms with offices in Saudi Arabia take women's rights seriously? | Laura Paddison | Law | guardian.co.uk
24 Oct 11:21
Laura Paddison: Many major international law firm have flocked to the oil-rich kingdom, while trumpeting their diversity credentials

Secret cinema gently subverts Saudi Arabia's puritanism | World news | guardian.co.uk
16 Oct 19:19
In a country where culture can be declared sinful and cinemas were shut down in the 1970s, just showing a film can be revolutionary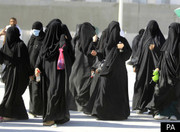 Allowing Women To Drive Would Mean No More Virgins, Saudi Arabia Religious Council Says
02 Oct 10:18
Allowing women to drive in Saudi Arabia would mean no more virgins and an increase in homosexuality, according to academics at Saudi Arabia's highest religious council, Majlis al-Ifta' al-A'ala, it has been reported in the Telegraph. More...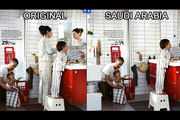 IKEA In Hot Water for Photoshopping Women Out of its Catalog in Saudi Arabia tutorial
01 Oct 16:18
IKEA is in trouble when it's discovered that in its Saudi Arabian catalog, women were completely Photoshopped out of the catalog. Moreover, one of the female designers' name was deleted from credits in the catalog.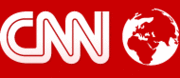 Saudi Princess opens up about women's rights in her country – Amanpour - CNN.com Blogs
23 Sep 15:19
By Samuel Burke Ameerah al-Taweel is a privileged princess from Saudi Arabia; but she is also on the frontlines of fighting for women's rights in her country, which is among the most oppressive for women anywhere in the world.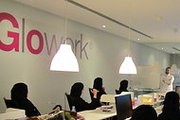 Saudi Arabia Signals Openness to Women Seeking Work - NYTimes.com
14 Sep 15:21
Limited female participation in the work force is ingrained in Gulf culture, but the Saudi government is aiming to bolster female employment opportunities without transgressing religious boundaries.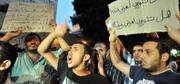 Rights group assails Saudi prison flogging - UPI.com
14 Sep 15:19
An Egyptian wedding planner and designer involved in a business dispute with a Saudi princess is being flogged in prison, human rights activists say.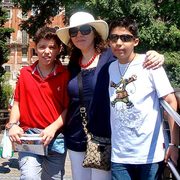 Egyptian designer runs afoul of Saudi princess, gets 500 lashes - latimes.com
14 Sep 15:18
The plight of Nagla Wafa, an Egyptian mother sentenced 500 lashes in Saudi Arabia following a business dispute with a princess, drew the attention this week of human rights advocates who demanded her release.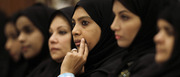 Rights Group: Most New Saudi Women's Rights 'Meaningless' | Middle East Voices
14 Sep 15:17
Christoph Wilcke of Human Rights Watch discusses women's issues and the struggle between progressive and conservative groups in Saudi Arabia.

UN faults 16 gov'ts for reprisals against critics
14 Sep 15:16
The Internet Newspaper: News, Blogs, Video, Community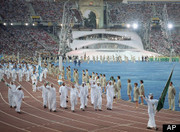 Ahmed Shihab-Eldin: Saudi Arabia's Olympic Paradox: Insulting Women, Islam and "Prostitutes"
14 Sep 15:13
I cannot celebrate Saudi's female Olympians who will compete while millions of their Saudi sisters back home watch, all the while being told that the women on tv are "prostitutes," and that they are exceptions to the rules that oppress the masses.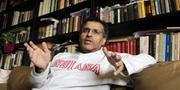 Saudi Arabia ramps up clampdown on human rights activists | Amnesty International
14 Sep 15:12
A number of key Saudi Arabian human rights activists have been put on trial, signalling a growing crackdown on their work.

Amnesty criticises Saudi Arabia's 'shocking' human rights violations - Telegraph
14 Sep 15:12
Saudi Arabia is exploiting counter-terrorism efforts to violate human rights with thousands having been detained on security grounds since 2001, Amnesty International reported on Wednesday.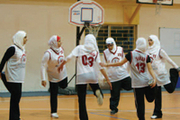 Saudi Arabia
14 Sep 15:00
Human Rights In Saudi Arabia Saudis are increasingly and openly discussing government affairs on Twitter and Facebook-a ban on women driving, arbitra

Workplace Battle Continues for Saudi Women | Human Rights Watch
14 Sep 14:59
Two Saudi women made Olympic history at the London Games, becoming the first female athletes from that country to participate. Back in Saudi Arabia, though, the sports ministry effectively bans girls and women from practicing sports.

Women and Girls in Saudi Sport | Human Rights Watch
14 Sep 14:59
Views from Human Rights Watch (HRW)'s Middle East/North Africa division uncover the severe obstacles to including women and girls in sport in Saudi Arabia.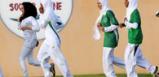 Saudi Arabia Human Rights | Amnesty International USA
14 Sep 14:58
Amnesty International works to stop Saudi Arabia human rights violations. Saudi Arabia human rights abuses can end with your support.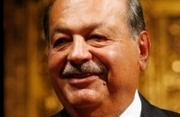 Hilarity Ensues as Russia Criticizes Saudi Arabia's Human Rights Record - Forbes
14 Sep 14:57
The Russians recently expressed "grave concern" over the human rights situation in Saudi Arabia. Although this is a transparently insincere attempt to needle the Saudis, the Russians do have a point that the anti-Assad coalition it comprised largely...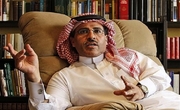 Two prominent Saudi human rights activists on trial in Riyadh
14 Sep 14:56
The trial of two leading human rights activists in Saudi Arabia will reportedly resume late this week following its start Saturday, as the pair face charges that could send them to jail for several years. Saudi nationals Mohammed Fahad al-Qahtani...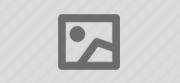 World Report 2012: Saudi Arabia | Human Rights Watch
14 Sep 14:56
Saudi Arabia responded with unflinching repression to demands by citizens for greater democracy in the wake of the pro-democracy Arab Spring movements. King Abdullah bin Abd al-'Aziz Al Saud announced economic benefits worth over US$130 billion,...

Saudi Arabia Deports 35 Ethiopian Christians for Prayer Vigil « Burma Democratic Concern (BDC)
14 Sep 14:56
August 10, 2012 Saudi Arabia Deports 35 Ethiopian Christians for Prayer Vigil Group has been imprisoned since December. Jasmine Young A group of 35 Ethiopian Christians were finally deported from Saudi Arabia last week after being arrested and...

What Would A City Run By Women Look Like? | Co.Exist: World changing ideas and innovation
14 Sep 14:27
You may have read recently that Saudi Arabia was planning to build "women-only" industrial city, where Saudi women would be able to work and live in a man-free environment. It turns out that the story was widely misinterpreted, but it still...

Madeleine Kunin: Challenges for women in the labor market - NewsTimes
14 Sep 14:27
"Six weeks, altogether, using vacation time, comp time, and some of it without pay," she explained with a worried expression on her face. Even in Saudi Arabia, where women are arrested for getting behind the wheel of a car and putting their foot on...