Sexual exploitation and trafficking in Indonesia
Countless women, children and men from Indonesia are trafficked each year for the purposes of commercial sexual exploitation and forced labor. Prominent destinations of traffickers include developed Asian countries and the Middle East. New anti-trafficking laws have been introduced by the Indonesian government in an attempt to bring sex trafficking offenders to justice, however this appears to have failed to slow down traffickers who have been increasingly relying on the creation of false documents to obtain travel visas for young women and girls who are in turn sold and forced into sexual slavery.

Loading Voice
FNOTW: Australian Prime Minister wants to reconcile but still vowed to continue spying Indonesia
08 Dec 09:23
Children in suburbs area are easy targets for children trafficking
18 Jan 16:59
Children in suburbs area are easy targets for children trafficking
Indonesia's Human Trafficking Problem | Socyberty
18 Jan 16:57
As a nation, Indonesia leads southeast Asia in human trafficking atrocities. Not only is the country host to hundreds of thousands of enslaved individuals, but Indonesian men, women, and children are commonly exported to other nations as victims of...
Children Trafficking in Indonesia
18 Jan 16:53
Children are the precious blessings in the world, but sometime we as adults fail to protect them. They are fragile creatures that really need our attention, care, protection, and love. A number of children in...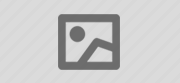 Indonesia - Facts on Trafficking and Prostitution
18 Jan 16:49
 In mid-1997 hundreds of Indonesian women, most under 20 years of age, were in prostitution in Saudi Arabia.
London Muslim: Indonesian Sex Slave rescued after shocking abuse
18 Jan 16:38
A brutally beaten Indonesian Sex Slave who was forced to have sex with hundreds of men in 2 months has been freed from her Muslim Bangladeshi captors in Malaysia.
Indonesian sex slave breaks silence - CNN
18 Jan 16:25
"People see me as a strong woman," Sunarsih says, "but I was broken inside. I was always crying but I don't want other people to see my cry."
Indonesian Sex Slave in Saudi Arabia Shares her Harrowing Tale
18 Jan 16:21
Two weeks after she had arrived to the sponsor's house, her abuse began. She was constantly molested, asked to massage a man's privates, and threatened that if she refused
An Inside Look on Indonesian Sex Slaves - Associated Content from Yahoo! - associatedcontent.com
18 Jan 16:20
With an increased concern of Indonesia's economy, sex trafficking is becoming a growing concern in this country. Richard Lui of CNN took an inside look into the world of "Indonesian Sex Slaves."
Thousands of Indonesian children exploited for sex trade: ILO | The Jakarta Post
18 Jan 16:15
The global economic crisis has forced a greater number of children into the workforce, particularly girls, many of whom are exploited for commercial ...
IRIN Asia | INDONESIA: Trafficking fuels commercial sex work | Indonesia | Children | Gender Issues | Human Rights
18 Jan 16:14
Among the alleyways of Dolly, in Indonesia's second-largest city, it is not difficult to find thousands of young women lured by the prospects of a better life working as commercial sex workers
Countering human trafficking in Indonesia
18 Jan 16:13
The fight against trafficking has really just started" said Gary Lewis in his presentation on the Global Report on Trafficking of Persons at a seminar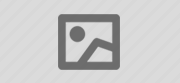 Indonesia ; Many women still fall victim to sex trafficking | Womens Rights
18 Jan 16:11
She accepted the offer in the hope that she could improve the financial situation of her family. She didn't know that she would be forced to work as a prostitute.
CRIN - Violence Study - INDONESIA: Child sex tourism 'rampant' in S.E Asia
18 Jan 14:16
In Indonesia, child sex tourism is a major problem on the resort islands of Bali and Batam
HumanTrafficking.org | Indonesia
18 Jan 14:16
Indonesia is primarily a source, but also a transit and destination country for human trafficking. UNICEF estimates that 100,000 women and children are trafficked annually for commercial sexual exploitation in Indonesia and abroad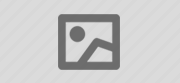 Human Trafficking & Modern-day Slavery - Indonesia
18 Jan 14:13
 The greatest threat of trafficking facing Indonesian men and women is that posed by conditions of forced labor and debt bondage in more developed Asian countries – particularly Malaysia, Singapore, and Japan -- and the Middle East, particularly...
Indonesia: Authorities eye clampdown on prostitution in Bali - Adnkronos Security
18 Jan 13:24
The tourist island of Bali is stepping up moves to combat AIDS and what some believe to be the source of its spread on the island - prostitution.
Indonesian Man Forces 19-Year-Old Wife To Work as Prostitute | The Jakarta Globe
18 Jan 13:23
A 19-year-old woman from Sukabumi, West Java, reported her husband to the police, claiming that he "pimped" her out and forced her to sleep with hundreds of men for money.
Indonesian politician 'forced wife to become prostitute to raise campaign funds' - Telegraph
18 Jan 13:19
A failed political candidate in Indonesia has been charged with forcing his wife into prostitution to raise funds for his unsuccessful campaign for office.
Indonesia: Child sex workers rising in Asia, says expert - Adnkronos Politics
18 Jan 13:17
Up to 60,000 children are being exploited to work in the multimillion dollar sex industry in Southeast Asia, an international seminar was told on the Indonesian...
PlusNews Global | INDONESIA: Sex, not drug users, causing most new HIV infections in Bali | Indonesia | Governance | HIV/AIDS (PlusNews)
18 Jan 13:13
Bali's dramatic increase of HIV prevalence among sex workers has changed the face of the epidemic on this famed tourist destination of 3.9 million local residents, NGOs say.
Radio Australia:Asia Pacific:Story:Indonesia sex workers vulnerable to HIV/AIDS
18 Jan 13:12
Indonesia has one of the fastest growing rates of HIV/AIDS infection - on the resort island Bali the number
Indonesia - Coalition Against Trafficking of Women
18 Jan 13:09
There are at least 650,000 prostitutes in Indonesia. In 1998 there were 150,000 registered prostitutes compared to 72,000 in 1995. 30 percent are children.
Pedophiles poison island paradise | The Australian
18 Jan 13:08
APATHY, poverty, corruption and a convoluted bureaucracy are foiling efforts to combat child sex tourism in Bali, say Indonesian Child Protection Commission officials in the island province.
UNICEF - At a glance: Indonesia - Fighting sexual exploitation and trafficking in Indonesia
18 Jan 13:07
"To cope with the horrible life they have to endure, ninety per cent of the girls and boys involved in prostitution become drug addicts," says Emmy Smith, one of the founders of Kakak.