United States Crimes at Guantanamo Bay
US President and Nobel Peace Prize winner Barack Obama promised to close the Guantanamo detention camp in 2009. A year later, the camp is still open, and injustices continue. This voice is tracking broken promises and exposing violations of Geneva Conventions by the US military at Guantanamo. Let us document, expose, and protest the injustices and abuse suffered by the prisoners there.

Loading Voice
Two courtrooms, worlds apart | Al Jazeera America
25 Mar 17:27
The trial of Osama bin Laden's son-in-law provides stark contrast to ongoing military commissions at Guantánamo Bay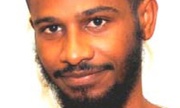 Guantánamo hunger-strikers endure 'water cure' torture, federal court hears | World news | theguardian.com
11 Mar 16:07
Lawyers say inmate Emad Hassan has been force-fed 5,000 times as practice gets first legal challenge at US federal level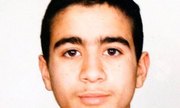 London Guantanamo Campaign talks to highlight torture of Omar Khadr | World Without Torture
11 Mar 10:03
"He's missing a piece of his chest and I can see his heart beating," says one unidentified US Army Officer recalling a heavy firefight in Afghanistan. But for the victim, a 15-year-old Omar Khadr, the injuries were only the start of his pain....

The CIA has brought darkness to America by fighting in the shadows | Gary Younge | Comment is free | The Guardian
10 Mar 14:03
Gary Younge: After 9/11 the agency was given free rein to break the rules but when allowed to play dirty abroad, it's difficult to stop at home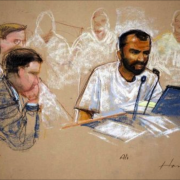 "Journalists Are the Eyes of the World" on Guantanamo | Middle East Research and Information Project
05 Mar 10:04
"Journalists Are the Eyes of the World" on Guantanamo by Sheila Carapico | published March 5, 2014 - 9:58am Lisa Hajjar's spring lecture tour, enti

Spanish judge to hear torture case against six Bush officials | World news | The Observer
02 Mar 15:03
Criminal proceedings have begun against the senior figures over Guantánamo Bay detainee abuse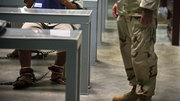 Torture in the Age of Obama — RT Op-Edge
28 Feb 07:13
When then-Senator and presidential candidate Barack Obama promised to end torture, close the Guantanamo Bay gulag and restore habeas corpus, he was speaking to a fundamental desire within the American public consciousness to restore the ideals...