Persecution of Falun Gong in China
Since 1999 the Chinese regime has been waging a campaign against the practitioners of Falun Gong. The campaign includes forced re-education, anti Falun Gong propaganda, harassment, arrests, forced confinement to mental hospitals, forced labor and torture.

Loading Voice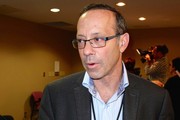 Organ Harvesting in China Puts Canadian Doctors in Tough Spot - The Epoch Times
29 Oct 22:03
OTTAWA, Canada—Growing evidence that the Chinese regime is taking organs from religious and political prisoners, and killing them in the process, is putting Canadian transplant physicians in a tough spot, says Dr. Jeff Zaltzman, the head of renal...