Persecution of Falun Gong in China
Since 1999 the Chinese regime has been waging a campaign against the practitioners of Falun Gong. The campaign includes forced re-education, anti Falun Gong propaganda, harassment, arrests, forced confinement to mental hospitals, forced labor and torture.

Loading Voice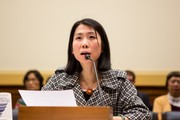 Daughter Encourages Prisoner of Conscience as He Is Taken Away to Brainwashing Center - The Epoch Times
23 Oct 20:07
While a high-level political conclave in Beijing at which the rule of law was touted as the foundation of governance, prisoners of conscience continue to endure incomprehensible treatment.