Persecution of Falun Gong in China
Since 1999 the Chinese regime has been waging a campaign against the practitioners of Falun Gong. The campaign includes forced re-education, anti Falun Gong propaganda, harassment, arrests, forced confinement to mental hospitals, forced labor and torture.

Loading Voice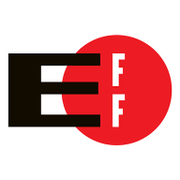 Court Lets Cisco Systems Off the Hook for Helping China Detain, Torture Religious Minorities | Electronic Frontier Foundation
20 Sep 17:02
Chinese citizens who suffered forced detention, torture, and a panoply of brutal human rights abuses at the hands of the Chinese government have been engaged in a high profile court case against Silicon Valley mainstay Cisco Systems for many years....